Create a free account to unlock this article!
Get Started
Already a subscriber? Log In
If the local boys could have a tournament team in baseball, why couldn't the girls have a tournament team in softball?
Camille Hayes didn't need to hear the answer. She was going to make it happen regardless.
Even if they were only 6 years old, Hayes wanted her players to get the same experience and exposure as their male counterparts in Douglassville, Pennsylvania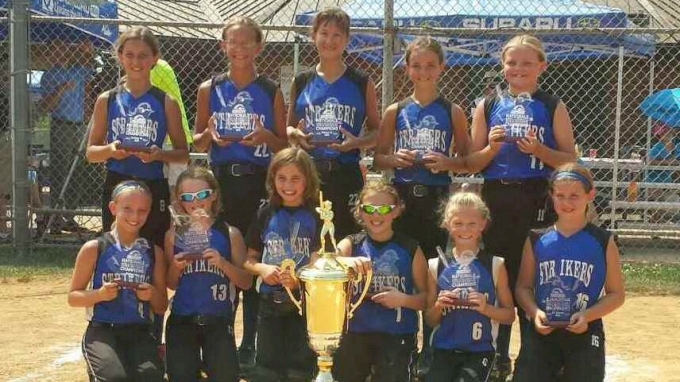 .
She created her own tournament team and began traveling around Pennsylvania to play against new opponents.
The team got beat a lot the first year, but the young players grew from the setbacks and won the 8U state championship the following season.
Hayes was hooked for good.
She knew she was meant to coach softball and was willing to go to any length to help her players achieve their goals.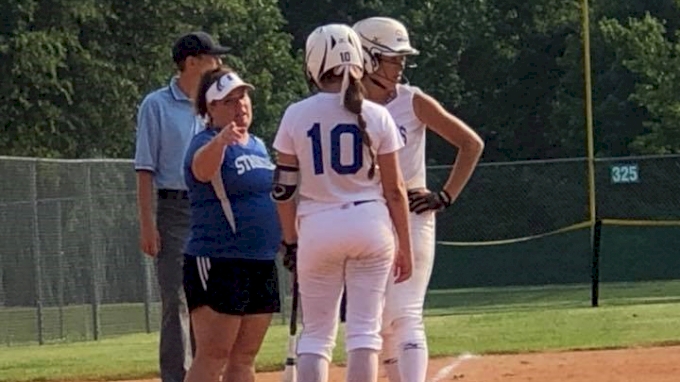 "My friends and family always joke with me, 'Camille, how many miles have you put on your car this week?' I sit back and laugh because I knew they thought I was crazy for traveling this much," said Hayes, 51, a stay-at-home mom with two daughters and a son. "But to be the best, you have to play the best, and these girls learned so much by playing in the bigger tournaments and getting outside their comfort zone."
PA Strikers president Tony Marsalo noticed Hayes' coaching prowess after the first state championship season. He asked the team to join his organization, and the success has continued in every division.
Outnumbered
Hayes helped lead the Strikers to a fourth-place finish at the PGF 14U Nationals last month. She was the only female head coach to finish in the top 20 at PGF.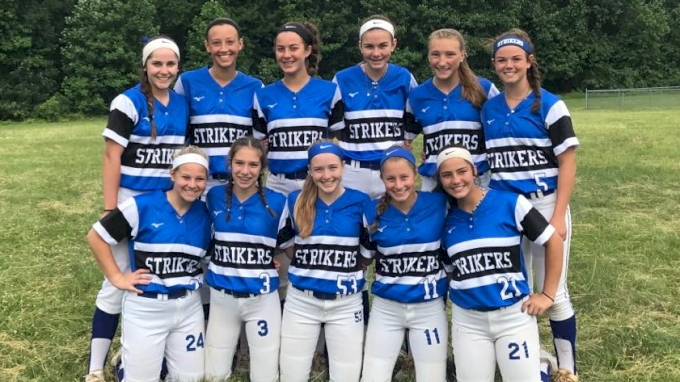 "I think there should be more female coaches in travel ball like there is in college softball. For some reason, travel ball isn't the same," Hayes said. "Men seem to find the time, whereas some women struggle with that. They are afraid to balance their family, job and everything. Something has to give and I really wish that wasn't the case."
Baseball In The Blood
Hayes grew up in Weatherly, Pennsylvania with three older brothers, and baseball was the family's sport of choice. Her father played in the minor leagues and her grandfather played in the major leagues.
"Baseball was just in our blood. My brothers and I played every single day at the local park," Hayes said. "You would wake up in the morning and go to the field until late at night. I learned how to play like a boy if that makes any sense, and I was super crazy competitive."
Once Hayes reached, high school, she transitioned to softball and fell in love with the game. There were no travel ball teams in the area, and she joined a women's under-23 league after she graduated to stay connected to softball.
"I never really even thought about playing in college just because there was nobody to guide me or tell me I should really consider playing," Hayes said. "There was never anybody to give me the opportunity or help me get to the next level like the girls have now. I never had the guidance I was craving. I have a lot of regrets, and I want to make sure my girls don't have those same regrets."
Mark Twaddell's daughter, Morgan, 15, has been playing with Hayes from the very beginning in 8U. He's never considered having Morgan switch teams or find a new coach.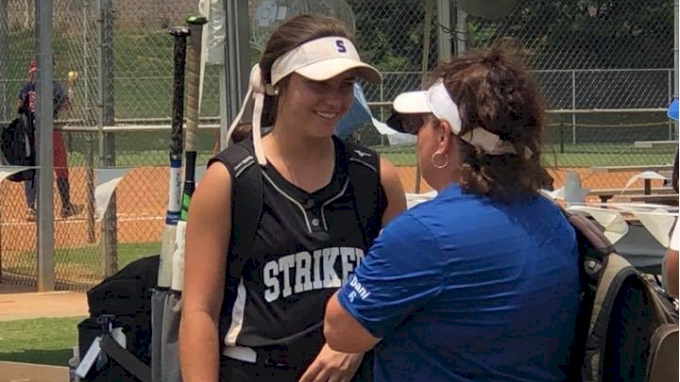 "Camille treats my daughter like her own daughter. She cares about every girl on the team and she wants them all to succeed," Mark Twaddell said. "She will take an average girl and have her get more out of her athletic ability than they even know they have. She pushes them in a good way, and does it all for the love of the game."
Hayes is grateful for the loyalty her players have shown and the trust of their parents in allowing her to coach them.
"These girls work their tails off. They made a name for themselves," Hayes said. "They accept every change that I give them and there is never a time when they say, 'Coach, we don't want to practice today. We are tired.' They are always asking if they can practice. It's a really special crew."
Hayes Way
Kim Jones first met Hayes during a tournament when they were both coaching their 10U teams. The parents of their players noticed how much their passionate coaching styles were similar and introduced them.
As two females in the male-dominated travel ball coaching ranks, Hayes has become a mentor and sounding board for Jones.
"There are times when I am struggling and think about giving up and I'll call her and she will be very real with me. She'll tell me I need to stay in it for the girls and for the community, that I need to do this for all of us and everything we give back," said Jones, the coach of the Phoenix Warriors 16U team. "She reminds me we are building not just really strong athletes, but very strong young women who are going to become our next generation."
Although they are competitors on the field, Hayes is always willing to try and help female coaches. She realizes they have a shared bond that goes much deeper than just trying to win games.
"To me, playing for a female coach is such an added value. The girls can come and talk to me about so many things and I will understand," Hayes said. "I can talk to them as their friend and not just their coach because I have gone through most of the things they are dealing with and know what they are feeling."
Any time Jones watches the Strikers play, she can see the impact Hayes has on her team beyond just Xs and Os.
"Her kids feed off her energy. They see her passion and they love it and need it," Jones said. "She is by far one of the few I have ever seen that gets so much out of her girls, even if they are of lesser talent. She gets more out of them because they pull from her energy. It is incredible."
Hayes admits she is obsessed with coaching softball. Most of her life is dedicated to practicing, booking tournament travel and sending emails at all hours.
In her mind, it's worth it to see her players, including her own daughters, have the opportunities she didn't have.
Her oldest, Sydney is a freshman outfielder at Villanova, and her youngest, Dani, has committed to Penn State.
"I absolutely love coaching and love being around a group of girls that want to be coached," Hayes said. "I want to make sure my girls have faith in me and believe I have their best interest at heart. I want those girls to run through a wall for me because they know I would do the same for them."