2019 Big 12 Softball Championship
Why Kansas' Miranda Rodriguez Relishes Every Second On Softball Diamond
Why Kansas' Miranda Rodriguez Relishes Every Second On Softball Diamond
Kansas infielder Miranda Rodriguez endured the fight of her life and fought for her dream to play DI ball.
Sep 11, 2018
by Chez Sievers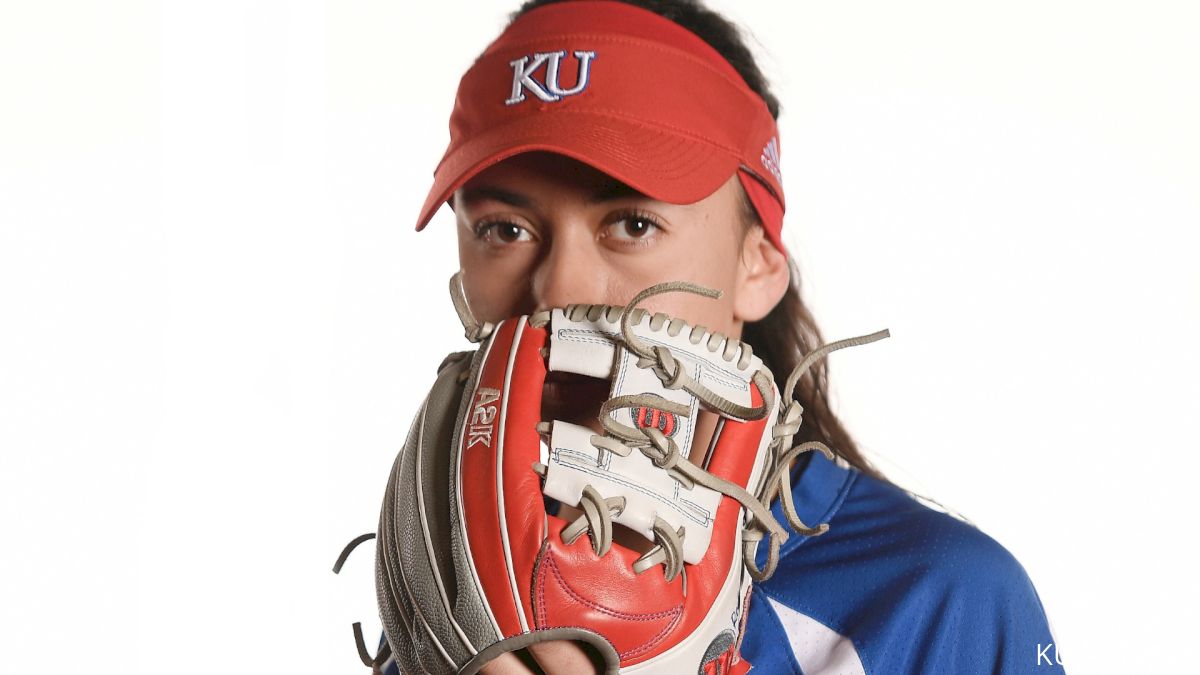 By Todd Grasley @TGSportsGuy
---
"Your daughter is very sick". Those were the words of doctors at Miranda Rodriguez's two-month checkup. The newborn baby was still jaundice and her stomach was distended. It was explained that to her parents that she had a condition called Biliary Atresia, where the bile ducts were not working and in return damaging her liver. Surgery was set for the next day at Sutter Memorial Hospital.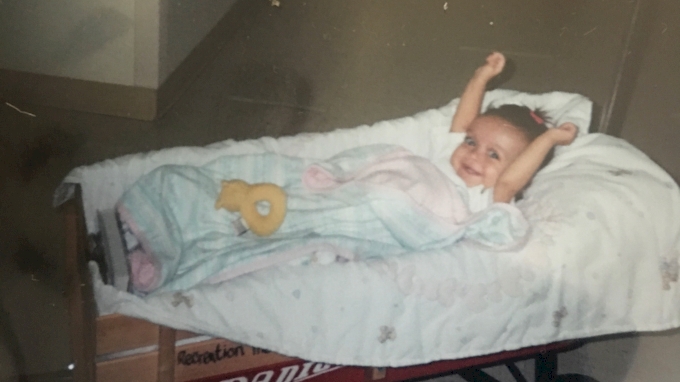 "The doctor performed a Kasai procedure, which means he tried to attach the small intestine to the liver to bypass the non-working bile ducts," she said. "So for the next 8 months, I had a colostomy bag and a broviac and also was due for frequent labs. As the months went on the hospital visits got more frequent."
Finally, after one of her visits, her doctor, Dr. Greenholtz told her parents it was time to put her on the liver transplant list. Immediately, both her mom and dad checked their blood types for a possible match. Her dad was a match, but due to his size, the portion of his liver they were going to take from him was too large for her body. Next on the list of options was her grandmother.
"She was the right blood type." Rodriguez told us."As soon as she found out we had matching blood types there wasn't a doubt in her mind that she wanted to be my donor."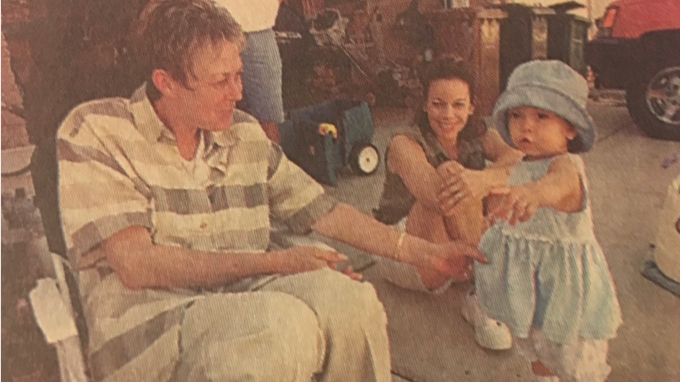 On November 3rd, 1999 Rodriguez checked into the Ronald McDonald house and began pre-op for her surgery. Throughout the day family and friends came in and out of the hospital to check on the baby. Grandma and two month old Miranda arrived at the hospital at 6 AM. It was a nerve-racking event not just for them, but all involved. Although they received updates throughout the day, her inner circle did not find out everything was great until they were both in recovery later that night.
"My parents could not come and see me until 8 PM that night,". Finally, four-week post liver transplant we headed home."
A Road Less Traveled
Rodriguez could have taken an easier route in life, but the same fighting spirit she endured on that November day still lives on nineteen years later. She grew up playing softball and helped her club team win the 14U Triple Crown World Series in Nevada. At Elk Grove High School in California, she was named to the All-State Underclass Team as well as First Team All-Metro in her career. As a senior though more obstacles crossed her path.
"I went about the recruiting process just like everybody else but also had my fair share of setbacks," she explained. "I tore both my ACL and meniscus in the summer leading into my senior year which was a very crucial recruiting time for me so I went the junior college route."
When she decided to go the JUCO route she had one goal in mind and that was to do everything in her power to spend one year though and find her way to the division one level. She did just that. During her freshman year at Cosumnes River College, a small school located on the southern edge of Sacramento, she led the Hawks with 67 hits and three triples to go with a .424 batting average and 37 RBIs.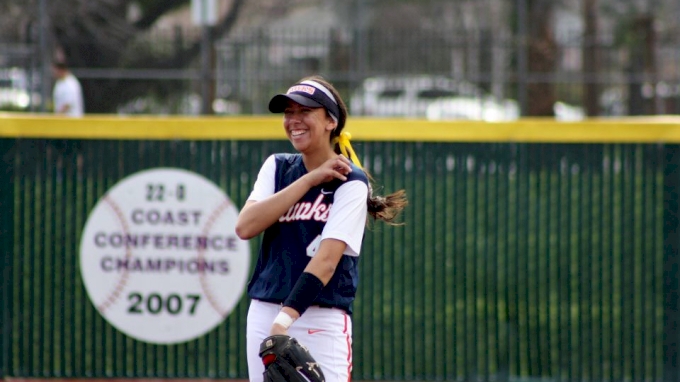 "Let me tell you it was not easy at all," Rodriguez noted. It was very stressful, but in the end very rewarding. I loaded up on classes, taking over 18 units a semester in order to be eligible to transfer," she said. "On top of that, I had to do everything I could on the field to get noticed so it was quite the journey to get here to the University of Kansas but I wouldn't change a single thing."
Rodriguez, a middle infielder, just concluded her sophomore season for the Jayhawks where she started in three games. She had a lot more doctor visits then most kids growing up and she still does. She has regular appointments to make sure her liver is still doing what it's supposed to and on top of that attends annual liver clinics at Stanford. To think all this would be possible is nothing short of a blessing.
"I still think it is crazy to think that all these years ago I was fighting for my life because now I am getting the opportunity to live out my dream of playing Division I softball. "There really aren't many words to explain how blessed, I am but all I can say is God works in mysterious ways."
She admits she was hesitant at first about sharing her story, one that is very personal, and mostly known by only family and friends. Rodriguez decided to tell FloSoftball because she believes it's something so powerful that can impact other peoples' lives.
"I am so blessed to have this platform as a student-athlete so I felt this was the perfect opportunity that I needed to take advantage of with the hope of encouraging someone who maybe is going through the same thing I did or something similar," she explained. "Even if this story only touches a single person I will feel as if I did the right thing by sharing such a big part of my life."
Rodriguez's story is still being written. She plans to graduate with a degree in Exercise Science and attend graduate school. Eventually, she would like to be an athletic trainer for a collegiate or professional team or a physical therapist who works with athletes. Since she was younger she always knew she wanted to stay around sports and when her injuries in high school arose she knew she was meant to do that. The opportunity to be a graduate assistant and give back to the game that has meant so much to her has also crossed her mine.
She wants athletes who may have similar struggles to remember just how special they are.
"This is something that makes you so unique not something that makes you weird or different. "When I was younger I didn't like the fact that I had a scar across my stomach because it wasn't something normal but as I grew older my mentality changed. It is now something I take so much pride in because it tells my story."
A true fighter, Rodriguez adds that staying positive is the first key to overcoming obstacles.
"A positive mindset in any situation makes things 10x better," she said. "I was that baby that could have not made it but by the grace of God I am here today and I am living my life to the fullest. The illness is apart of your story and apart of your life but don't let it define you, put your mind to something and go out and get it!"