"Immediately following the wreck, Olivia was given very little chance to live," Brandon Guindon, father of Olivia said. "She suffered 16 skull fractures and a double compound fracture of her jaw and a broken sternum. She had a severe brain shear injury and an 8-millimeter brain bleed. She had oxygen on the brain and her prognosis was bleak."
On October 28, 2016, Emma and Olivia Guindon's lives took a near drastic turn. The pair were involved in a terrible motor vehicle accident. While driving to their softball tournament at the Scrapyard in Conroe, Texas, they made a left-hand turn on a difficult blind corner. An F-250 struck them broadside going 47mph and 14-year old Olivia bore the brunt of the impact.
Her sister Emma (16) suffered severe lacerations and a severe concussion. She'd spend five days in the hospital and weeks on bed rest. Olivia, who was 14 at the time, wasn't as fortunate. The youngster was airlifted to Memorial Hermann Pediatric ICU, home to some of the best neurologists in the world, where she would spend 77 days with 21 of those in a coma.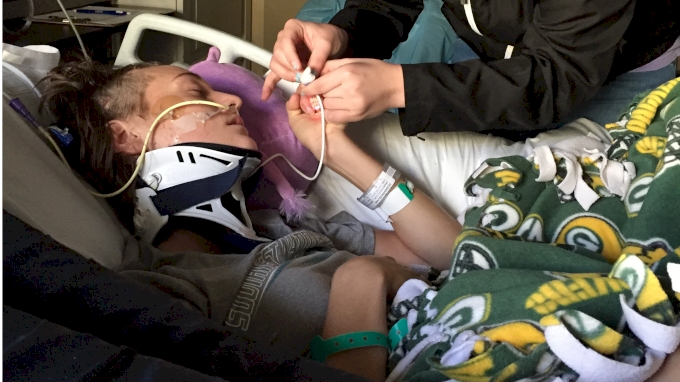 "She was never supposed to walk, see, talk, or be able to do much if not live at all," he said.
Olivia remembers nothing of the wreck and has no recollection of the week before or seven weeks after. The event is all too vivid for Emma. She remembers every detail of the truck hitting them, the glass smashing, the paramedics pulling her out of the car, and the unforgettable image of her sister's lifeless body.
"I told the doctor when she was in ICU, if you can keep her alive and get her out of the coma, we will get her to rehab," her dad noted. "The minute she woke up she had no idea what was going on, couldn't talk, couldn't eat, but she wanted to put her glove on and get going."
Starting Over
The sisters have had a long road to recovery since that time. Olivia endured almost two years of tireless rehab, training, conditioning, lifting, etc. Relearning how to walk, talk, eat, tie her shoes, she had to start from scratch. For Olivia, it has been one miracle after another. When no one believed she could, Olivia accomplished feats that were seemingly impossible.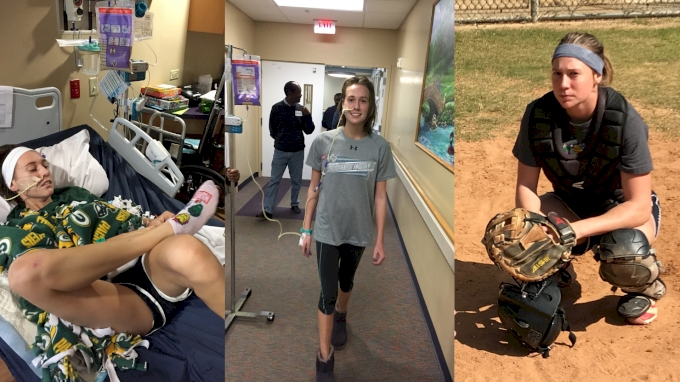 "She trained, worked, and did her rehab 9-10 hours a day before she got out of the hospital and it's been that same mentality every day. With hard work, she will be a better player than ever because of the adversity she has faced."
For Emma, the process was more mental than physical. The memory of the accident still haunts her.
"It made me realize that life isn't about me, it's about what can I do to help people around me"
- Emma Guindon
"I learned that my life is a part of God's will, not the other way around. I couldn't be more proud to use my story to prove how much grace the Lord has shown me and how we can rely on him to lead us through the darkest moments in life."
Her faith and trust in God helped her fight through her own rehab as well and her own story of walking through pain and struggle. Concussions forced a delayed return to softball and pitching.
"The moment I knew she was back was in a game against the rival high school six months after the accident, her dad remembered. "Houston Baptist was in attendance to watch her and the first two batters reached base. Their number three hitter launched a home run in the next at-bat. She walked back to the circle, smacked her glove, dusted it off and proceeded to strike out the next nine hitters."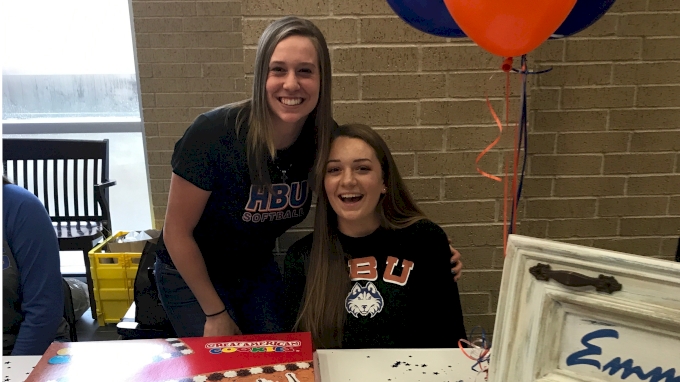 Emma finished her senior season at Tomball High School and accepted a scholarship to HBU to play softball. She's already enjoying the experience as a freshman and is looking forward to being a Husky. Olivia is hard at work at TMHS where she boasted one of the top batting averages on the varsity squad as a freshman last spring and is playing club softball for the Aces Express out of Sugarland, Texas.
Guindon Strong
"She is training almost every day and determined to be one of the best catchers in the country," her dad noted. "With her hard work and training I have no doubt she will be."
Olivia is also garnering interest from college softball's top programs. She has attended several elite camps and is often complimented on her swing. After hearing her story, professional sports trainers in the area are also lending a helping hand. At the time of the accident she was 5-foot-7 and 138 pounds and over the course of her time in the hospital, her weight dropped down to 109 pounds. Now, she is 5-foot-9 and 160 pounds.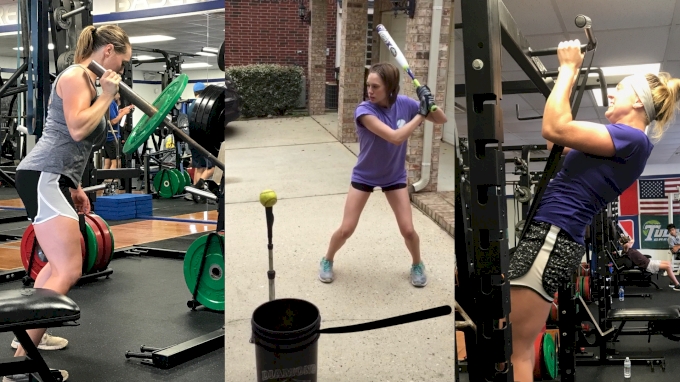 Both Emma and Olivia's stories are truly inspirational. They had opportunities since the accident to speak at high schools and various church youth groups. The outpour of support has been incredible as well with churches from all over the world (Ethiopia, Kenya, Uganda, Burundi, Italy, and Mexico) praying for them. The softball community also followed their story and have encouraged Olivia and the family through social media, emails, and phone calls.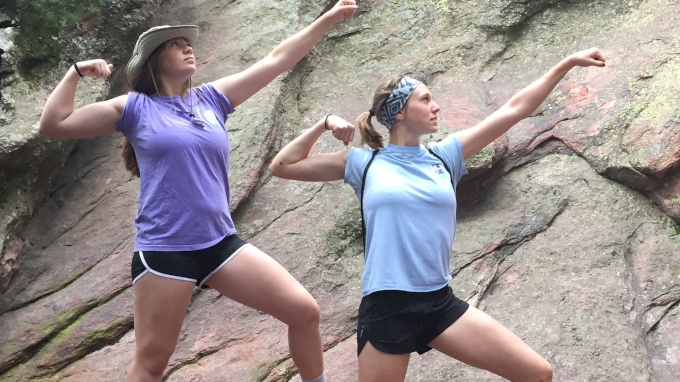 "There were so many hard days. Rehabilitation was so hard," Olivia said.
"Some days felt impossible. People have no idea what you can "REALLY" accomplish and overcome. One step at a time with God and my family I have fought back. I am a living testimony."
- Olivia Guindon