2022 Northern Lights Southern Nights
Systems & Processes, How Rachel Lawson Transformed Kentucky Softball
Systems & Processes, How Rachel Lawson Transformed Kentucky Softball
From UMass to Kentucky, Rachel Lawson shares her journey into coaching and how she developed her system and processes.
Oct 3, 2018
by Todd Grasley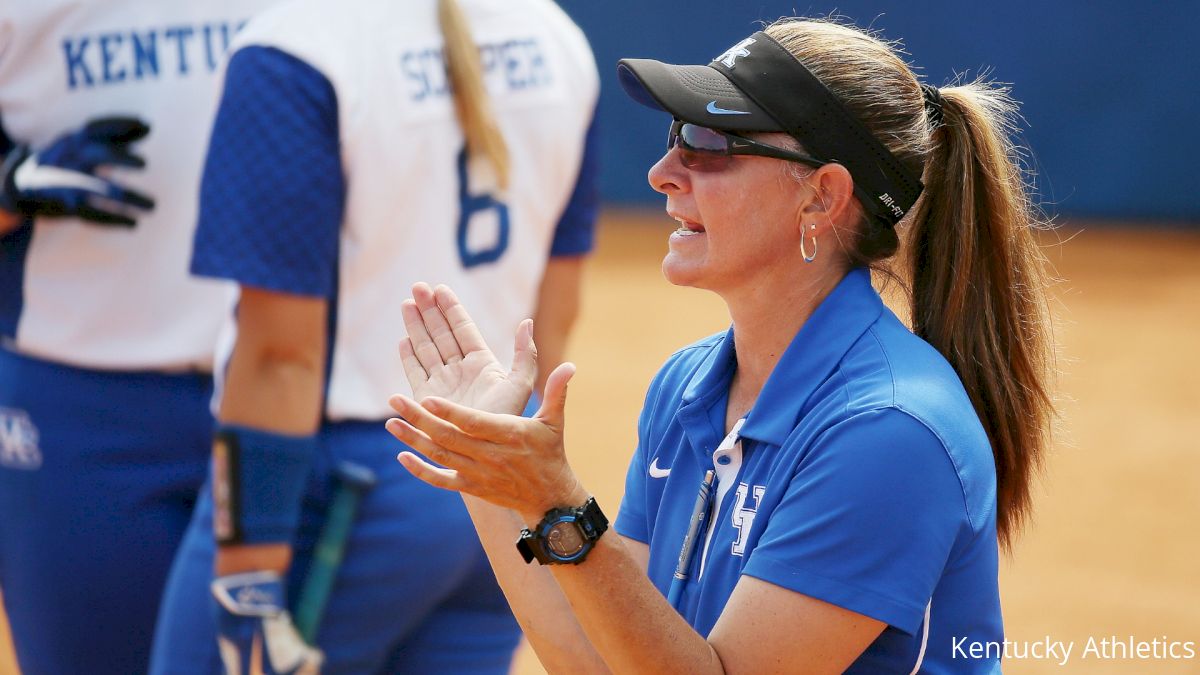 University of Kentucky softball coach Rachel Lawson's love affair with softball began by attending rodeos with her family as a kid. The adult softball field was in shouting distance from the rodeo ring, so when it wasn't her turn, she'd go out and watch the games.
Lawson quickly fell in love with the sport. She went onto play collegiately at UMASS where her team made it to the Women's College World Series her freshman year and won three Atlantic 10 championships in her career.
"I enjoyed my time as a softball player at UMASS," she said. "I actually never wanted to get into coaching. It was never on my radar."
Lawson needed a way to get through graduate school and that was her ticket. She fell into coaching after she agreed to join the coaching staff after she was done playing and eventually became a full-time coach. As an assistant at the University of Maryland in 1996, she was part of six of seven winning seasons for the Terrapins. That success opened the door to her first position at the helm for Western Kentucky.
"Western Kentucky taught me that the world is not black and white. I saw the world black and white for the longest time, but working at WKU and having a head coaching job taught me how to deal with the grey areas of the world and the profession and helped me manage people better."
Her experience at Maryland taught her how to build a program. The Hilltoppers were projected to finish last in their conference when Lawson took over in 2005. During her first season, WKU went 35-24 and earned a spot in the Sun Belt Conference Championship game. In her third and final season in the red and white, they added another 30 more wins. Lawson stayed in the Bluegrass State, making her entrance into SEC country and the University of Kentucky.
Systems & Processes
Prior to her arrival in 2007, the Wildcats had one winning season in eleven years. Her goals were simple she wanted to come in and win an SEC Championship. One may think, the transition from a losing to a winning culture would be difficult, but not Lawson.
"The transition was easy because I had a system and processes in place that I believed we're going to be successful," she explained. "The players I inherited were able to buy into that system, and we got better every year."
Part of that system and the ability to turn the tides started in recruiting and developing. Lawson's first recruit at Kentucky was Brittany Cervantes, who she credits with changing the program. Cervantes is the only player in school history to hit 10+ home runs in all four years of her career.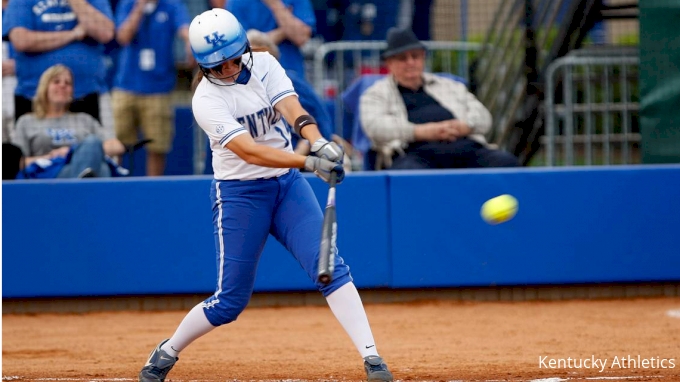 "Getting her was a big deal," Lawson said. We developed plans to get better and stuck to the system with hard work."
In her eleven years, Lawson guided the Wildcats to 10 winning seasons with 10 NCAA tournament appearances, six of those to Super Regionals, and one trip to the Women's College World Series in 2014 when the team went 50-19. Competing in the Southeastern Conference is a grind but the Wildcats wouldn't want it any other way.
"When we step on the field for an SEC series, we are playing a mini super regional each weekend facing the best of the best," she said. "We are prepared for postseason play by playing in the SEC because, in our league, it's as good as it gets."
Always Learning
Lawson believes in hard work and having a process and it's no secret she watches lots of videos and does her own scouting. When it comes to mentors in the sport she thinks of the late Elaine Sortino and Gina Lamandre who first helped her when she got into coaching, but it doesn't stop there.
"As far as modern-day coaches, I learn from everyone," she noted. "I believe that every coach has something I can learn from, so I look at a lot of different teams and coaches and study what they do."
Softball is more than a sport at times, it's a family. Luckily, for Coach Lawson, she is one of twelve siblings, a trait that helps her when it comes to managing the personalities and different types of people from different backgrounds associated with a team.
"When you have 25 18 to 22 year-old girls, you know not everyone is going to be the same," Lawson said. "When dealing with my siblings at home, I learned to cope with that and that has taught me a lot."
The Wildcats have made it to the NCAA Super Regional the past two seasons. Lawson tells us the goals never change, to win an SEC Championship, and get as far into the postseason as possible.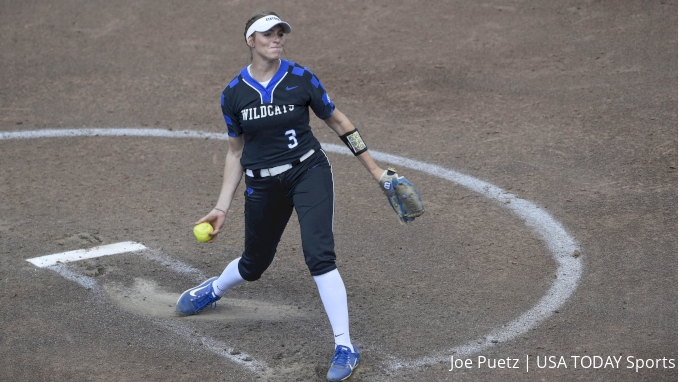 "We obviously have a lot of pieces coming back for the season and our pitchers have come back in great shape," she added. "I'm excited to see what we can do in the circle this season. Our freshmen have come in and really done well so far, so I'm excited for the spring."