Why 2021 Pitcher Annabelle Widra Decommitted From Oklahoma State
Why 2021 Pitcher Annabelle Widra Decommitted From Oklahoma State
Annabelle Widra decommits from Oklahoma State. The stress of committing early had Widra rethinking her entire recruiting process.
Oct 8, 2018
by Rhiannon Potkey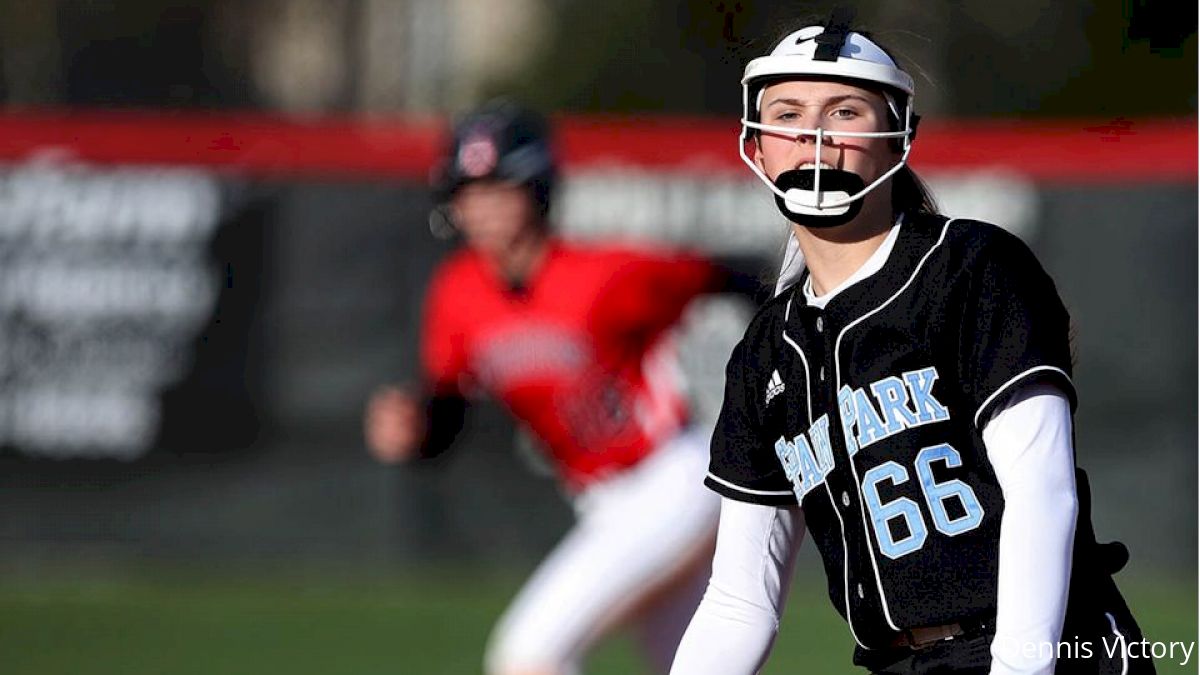 Unlock this article, live events, and more with a subscription!
Get Started
Already a subscriber? Log In
Annabelle Widra, a Hoover, Alabama native began receiving scholarship offers from coaches when she was in the eighth grade. At first, she was flattered by the attention. But the stress, pressure and high expectations of school, workouts, homework, tournaments, and phone calls began to wear on Widra.
After a few months, she was ready for it to be over.
"I was just starting my freshman year and I talked to multiple coaches every night," said Widra, a sophomore pitcher/utility player for Spain Park High and the Birmingham Thunderbolts. "It took me until midnight to finish my homework, and I just wanted to be done with the process because it was so stressful."
Widra met Oklahoma State head coach Kenny Gajewski at a Florida camp when she was 11. They established a good relationship, and Widra felt comfortable talking to him.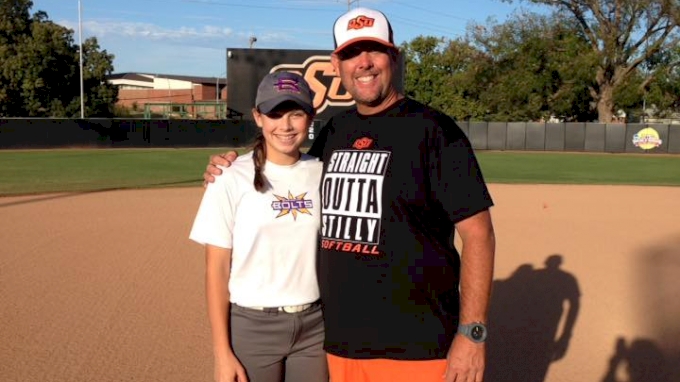 She decided to commit to Oklahoma State last December, lifting a weight off her shoulders and making life seem more normal again.
Questioning My Decision
But this summer, Widra began having second thoughts about her decision. She liked Oklahoma State, but was it really the right place for her?
Widra sat down with her parents to tell them how she was feeling. They agreed it was best to decommit from Oklahoma State and reopen her recruiting process.
"As I got older and matured, I kind of came to the realization that I committed a little early," said Widra, the No. 26 recruit on FloSoftball's 2021 Hot 100 list. "It was not fair to Coach Kenny, Oklahoma State and myself if I went there and my heart wasn't there. I knew I had to make what I felt was the best decision for me on what to do next."
Widra contacted Gajewski shortly after to let him know she was decommitting.
"It was honestly very hard for me because I love Coach Kenny. I think he is amazing. He is awesome," Widra said. "He understood when I told him. He was disappointed, but he understood and he wished me the best of luck. He was very understanding."
If Widra's recruiting process originally started this summer, she would not have been bombarded with phone calls. The new recruiting legislation passed by the NCAA last spring prevents all contact from coaches until September 1 of a player's junior year.
Growing Up In The Sport
Widra grew up watching her older brother, Tristan, who pitched at Samford University, play baseball. She started playing softball when she was 6 and immediately fell in love with being on the diamond.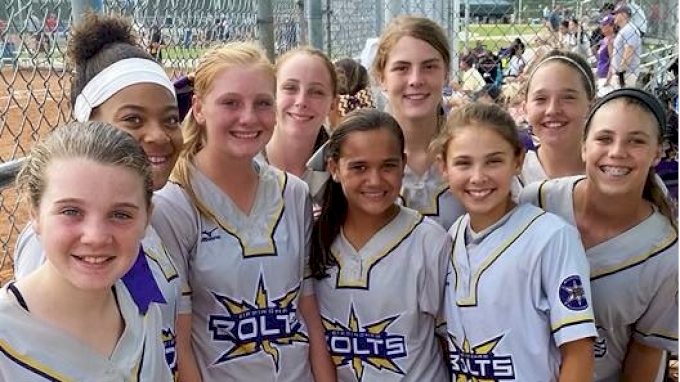 "I definitely felt like it was the sport for me. It is kind of my getaway. It is where I can go if I have a ton of homework or I'm stressed out," she said. "I can just go and do my thing and have fun. I don't think I could go without it for a while."
Before she focused solely on softball, Widra was a dancer. She did ballet for nine years and took a few jazz and tap classes.
"I definitely feel like it benefited me. It kept everything loose and gave me a lot of flexibility with softball," she said. "It was a good activity and I miss it some days. But I had to choose one or the other."
Widra was named All-Metro Player of the Year last season at Spain Park. The right-hander was 23-8 with a 1.99 ERA and 294 strikeouts. She batted .453 and recorded a school-record 38 steals.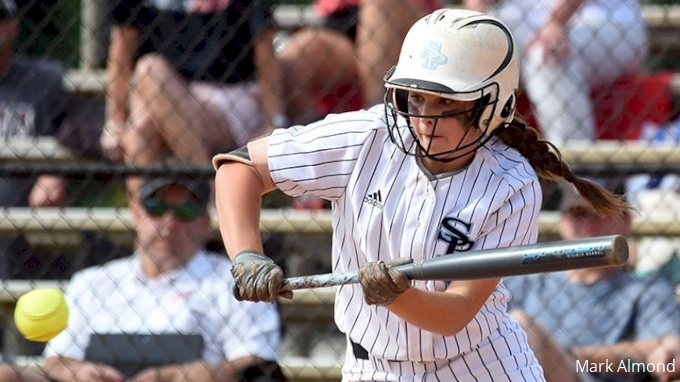 Widra began taking pitching lessons at age 8 but didn't pitch an entire game until she was in the seventh grade.
"After that, I built a ton of confidence with my pitching. So I am really a shortstop first and pitcher too," said Widra, who competes in the 60 meter and 4 x 2 relay in track at Spain Park. "I want to do to both in college. I don't want to give up anything. I just want to play. That is what I tell all the coaches. If I have to play first, outfield - it doesn't matter to me honestly."
My Brother, My Best Friend
Widra does some of the same training as her older brother to stay in shape and maximize her performance. If their schedules match, they sometimes play catch together.
"My brother is my best friend. We are always each other's No. 1 supporter. We talk to each other about a majority of things," she said. "Sometimes we compete with each other, but most of the time we are there for each other and I know I can talk to him whenever I need someone to talk to."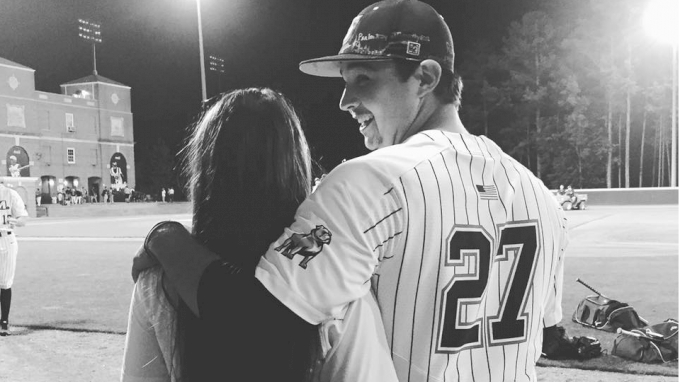 Widra joined the Thunderbolts when she was 12, and practiced alongside the Bolts 18 Premier players. Being mentored by coaches Rocky Thompson and Katelyn Boyd has aided Widra's development.
"I love their knowledge of the game and knowing where to go and what to do. I don't think I would have much of that without Rocky and Coach Boyd," Widra said. "I definitely think their practices and being allowed to work with the older girls at a young age really benefited me because when I first played with Spain Park I was in the seventh grade and wasn't afraid to play with 18 and 17-year-olds."
Having reopened her college search, Widra is going to be more patient the second time around to figure out what she really wants from her college experience. She doesn't want to have any regrets about her decision or feel pressured in any way.
"I am looking at all the Power Five schools. I am keeping my options open," she said. "But I really just want to enjoy my fall season and have a great time during my spring season playing for my school. I want to win a state championship this year, so I want to focus on enjoying my time with the girls."