2019 Big 12 Softball Championship
Miranda Elish & Lauren Burke Announce They Will Transfer To Texas
Miranda Elish & Lauren Burke Announce They Will Transfer To Texas
Oregon ace Miranda Elish and Lauren Burke announced they will transfer to the University of Texas.
Oct 22, 2018
by Chez Sievers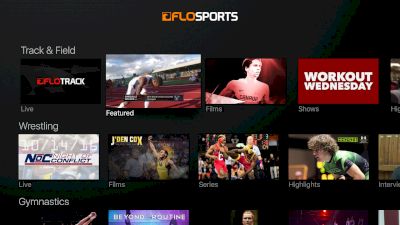 Texas just got a whole lot better. The Longhorns add former Oregon ace Miranda Elish and lefty slugger Lauren Burke. On Thursday, Elish and Burke announced they were transferring via Twitter and now they announce Texas as their school of choice.
Elish had an incredible sophomore season for the Ducks named First Team All-Pac-12, 12th in ERA, 6th in shutouts, and 17th in strikeouts nationally. She will make an immediate impact in the circle for Texas under the guidance of Mike White.
Beyond excited that @lauren_b18 and I have found our new perfect fit with @TexasSoftball. I am so grateful for this opportunity and can't wait to get down to Austin and start working! Hook 'em?? https://t.co/2jGrJPsiOM

— Miranda ✞ (@elish_miranda) October 22, 2018
Burke had a monster regional and super regional in Eugene knocking two home runs in her first two at-bats against Albany and Drake. She is now a sophomore and will spend three seasons with Texas.
I am so excited that @elish_miranda and I will be transferring to the University of Texas to finish our collegiate softball and educational career. We are stoked to reunite with Coach White, Coach Spencer and Coach Kai! Cannot wait to get to work with the team. #hookem ??? https://t.co/CczoyvI7aG

— Lauren Burke (@lauren_b18) October 22, 2018
With the addition of Elish and Burke, Texas could be in the running for a Big 12 Title. The last time the Longhorns won the title was in 2010. Oklahoma has been the reigning Big 12 champs for the last seven consecutive seasons.
HUGE NEWS! Texas softball is pleased to announce the signing of former Oregon standouts Miranda Elish and Lauren Burke to join the Longhorns program for 2019! #HookEm

Welcome to the #TexasFamily Miranda and Lauren! Read all about them here: https://t.co/jMQLctVZUZ pic.twitter.com/YY33i8Ej9u

— Texas Softball (@TexasSoftball) October 22, 2018
Miranda Elish Stats
NFCA Second Team All-American
First Team All-Pac-12
First Team All-Pacific Region
No. 12 in ERA (1.20) in NCAA Division I
No. 6 in shutouts (12) in NCAA Division I Shutouts (12)
No. 17 in strikeouts (249) NCAA Division I
Pac-12 All-Freshman
No. 1 2016 Hot 100 recruit
Lauren Burke
Pac-12 All-Freshman
Two-time Gatorade Player of the Year
HS Conference Player of the Year
No. 18 2017 Hot 100 recruit