2019 18U PGF Premier Nationals
Rising Star: Why Shortstop Emmy Blane Was Born To Be A Kentucky Wildcat
Rising Star: Why Shortstop Emmy Blane Was Born To Be A Kentucky Wildcat
2019 Hot 100 Louisville Lady Sluggers shortstop Emmy Blane was born to be a Kentucky Wildcat.
Oct 24, 2018
by Chez Sievers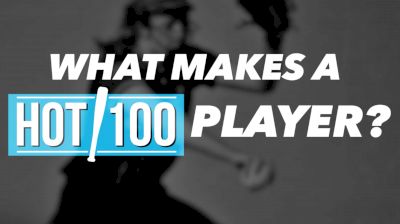 Unlock this article, live events, and more with a subscription!
Get Started
Already a subscriber? Log In
Born and raised in the Bluegrass State, Emmy Blane grew up wearing the Wildcat blue and white. It's no surprise that this Rising Star who plays middle infield for Christian County High School and the Louisville Lady Sluggers chose the University of Kentucky over offers from several of the nation's best softball programs including Texas A&M and Michigan.
"For me, UK just felt like home," Blane said. "Through all the camps and games that I was able to go to, I respected Coach Lawson and her coaching staff a lot, and I really liked the way they did things at UK. I was able to play travel ball and become really good friends with a few girls older than me that were already committed to UK so that made my decision easy."
Blane has always claimed softball has her first love and admits that competitiveness in the sport and its fast-paced nature is what fuels her drive to this day. She's been immersed in and playing the game since she was 7 or 8 years old. As a youngster, she had the opportunity to watch Maggie Glass who played at Murray State and former Wildcat Griffin Joiner (now an assistant coach at the University of Pittsburgh).
"I was fortunate to have a close relationship with them throughout their high school and college careers," she said. "They showed me how to work hard to reach my goals and mostly how to play the game the right way."
Her travel ball coach, Jim Huecker, says without question Emmy is the ultimate complete package.
"She's a great student, loves her faith, loves her family, and has a knack for balancing all aspects of her life," he explained. She also is a great friend to her social network, and has ridiculous talent on the field and off."
Speaking of talent, Blane's resonated so much with her peers, area coaches, and community that Huecker noted that she is the only player in his 20 years of coaching that he's added to his national roster without ever seeing her or meeting her ahead of time.
"That's how she made an impact on the trusted people that referred her to me," he said. Our team is not successful without Emmy Blaine on the field or in the dugout. She has body control, a smooth glove, great footwork, and an absolute cannon from all arm slots and body angles."
The class of 2019 standout was a member of the 2017 Louisville Lady Sluggers JO Cup 18U National Championship squad that is loaded with NCAA Division I commitments. With a successful summer season behind her, Blane is now focused on her final year at Christian County High School.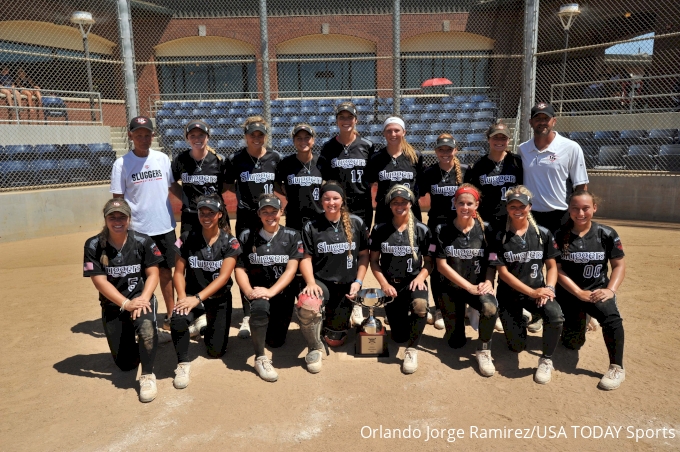 "My high school off-season practice just started a couple weeks ago so we're getting ready for a big season this spring," she exclaimed.
Emmy Blane

Position: Shortstop



Club: Louisville Lady Sluggers
High School: Christian County High School
Grad Year: 2019
College: Kentucky
Current Hot 100 Rank: 46
What are some of your earliest memories of the sport?
Some of my earliest memories of the sport started when my dad put together a local softball team when I was 7. I didn't know any of the girls at the time and when we first started practicing, we were terrible but we didn't even realize it. We were just having fun. Those are the same girls that I continue to play high school softball with today and that will always be my best friends. We were known as the "Little Lady Colonels." (LLC Forever).
You come from a baseball family correct? How did that impact your decision to play softball?
My dad started coaching baseball when he was 19 years old and made the switch to a softball coach when I started playing. My older brother played baseball until he graduated high school, so when I was little I just thought I would play baseball my whole life because that's all I knew. I actually did play baseball and was the only girl on my team until my dad decided that I should start playing softball when I was 7 or 8. I'm the only person in my family that has played softball.
What Netflix shows are you binging on?
Currently, I'm binging on "Scandal." It's the greatest show of all time.
What are your favorite hype songs?
I have a lot of hype songs. To name a few, I'd say Trophies by Drake, Self-Made by Bryson Tiller, March Madness by Future, and ELEMENT by Kendrick Lamar.
I hear you are a Wii fanatic. What are some of your favorite games?
Name any game on the Wii and I'm all over it, especially basketball and Mario Kart. In Mario Kart, Diddy Kong is my favorite character and Rainbow Road is my favorite course. I also like playing basketball on there. I don't play any NBA 2k. I just stick to my homemade animated characters on the Wii.
Do you have any superstitions or rituals you follow during the season?
My two biggest superstitions are that I never untie the shoelaces of my cleats all season, and no matter how messed up my batting gloves get, I refuse to get new ones until the season is over.
What are your strengths and weaknesses on the softball field?
My strengths are my instincts, especially on defense. Because I've been around and watched some really good players and teams, I kind of have a feel for the game at all times. My weakness is that I can be really hard on myself and definitely overthink the game at times.
Are there any obstacles you had to overcome to get to this point?
I haven't had any major obstacles up to this point. I've been very fortunate to have coaches and teammates that have helped me be the best player that I can be and that has given me the opportunity to play softball at a high level.
What are your goals for your senior season and beyond?
My goal for my senior season is to do everything I can to help my team get back to the state tournament and have an even better run there than we did last season. My goals for my college career are to make an impact on the program and to make myself and my team better.