Create a free account to unlock this article!
Get Started
Already a subscriber? Log In
Tennessee is certainly excited to welcome in their class of 2019. With the No. 1 recruiting class of 2019, the Vols listed seven players in the Hot 100.
The Weekly's recruited a wide array of talent ranging from aces, speedsters, and dominant power hitters. In the circle, Callie Turner, Amanda Curran, Anna Kate Hazlewood will join the pitching staff of Caylan Arnold and Ashley Rogers. Adding power to the lineup will be Madison Weber, Caitlyn McCrary, Josie Willingham, and Kiki Milloy. Look to Nyomi Jones and Jaelyn Operana to add speed major speed on the bases.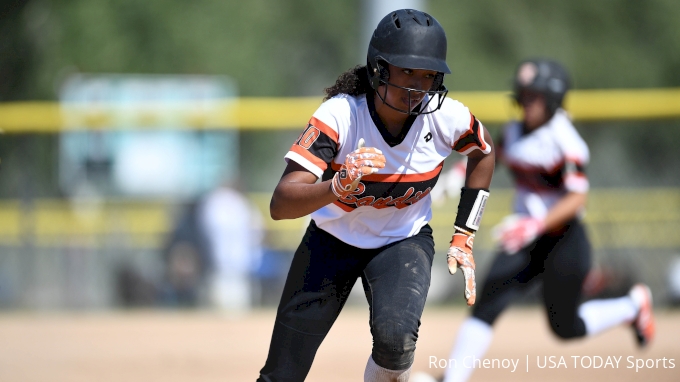 In the last two recruiting classes, UCLA listed two back-to-back No. 1 players with 2018 No. 1 player Megan Faraimo and 2017 No. 1 player Bri Perez. The Bruins usher in the No. 2 recruiting class with infielder Maya Brady, catcher/corner Alyssa Garcia, infielder Seneca Curo, and pitcher Lexi Sosa.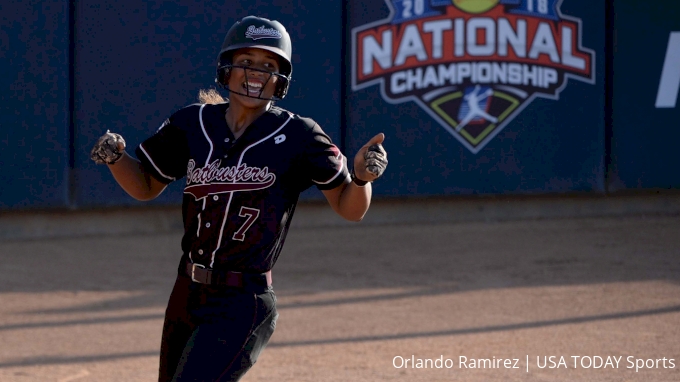 Washington jumps up to the No. 3 spot adding the No. 1 overall recruit Kelley Lynch, Jadelyn Allchin, Brooke Nelson, and Hannah Dardano. Allchin and Lynch faced each other in the PGF National Championship game with Lynch taking the win.
Wolverine fans should be delighted to see the 2019 class in action. Hutch and staff have done a marvelous job recruiting top-tier talent at nearly every position. Michigan adds two very bright infield prospects, Julia "Juju" Jiminez and Audrey LeClair. Coach Jenn Brundage is excited to add Chandler Dennis and Kate Rehberg to the bullpen that already consists of Meghan Beaubien, Alex Storako, and Sarah Schaefer.
After two National Championships, it pains Sooner fans to think that seven seniors will be graduating at the end of the 2019 season losing Syd Romero, Shay Knighten, Fale Aviu, Caleigh Clifton, Raegan Rogers, Kylie Lundberg, and Berkley Faulkner. But Oklahoma brings the No. 5 recruiting class with nine very talented players in the class of 2019.
Here are the top recruiting classes in the class of 2019:
| | | | |
| --- | --- | --- | --- |
| Rank | College | Points | No. of Hot 100 Players |
| 1 | Tennessee | 452 | 7 |
| 2 | UCLA | 338 | 4 |
| 3 | Washington | 334 | 4 |
| 4 | Michigan | 318 | 5 |
| 5 | Oklahoma | 280 | 5 |
| 6 | Florida | 277 | 4 |
| 7 | Notre Dame | 254 | 4 |
| 8 | LSU | 244 | 4 |
| 9 | Arizona State | 237 | 3 |
| 10 | Kentucky | 225 | 4 |
| 11 | Oregon | 223 | 3 |
| 12 | Northwestern | 218 | 3 |
| 13 | Arizona | 191 | 4 |
| 14 | Texas A&M | 167 | 4 |
| 15 | Auburn | 161 | 3 |
| 16 | Florida State | 137 | 4 |
| 17 | Alabama | 136 | 2 |
| 18 | Ole Miss | 119 | 2 |
| 19 | Ohio State | 104 | 2 |
| 20 | BYU | 103 | 2 |
| 21 | Oklahoma State | 92 | 3 |
| 22 | Stanford | 77 | 2 |
| 23 | Cal | 74 | 2 |
| 24 | Georgia | 74 | 1 |
| 25 | Duke | 73 | 1 |