2020 LSU Softball
Signing Day Spotlight: Ciara Briggs Becomes A Tiger
Signing Day Spotlight: Ciara Briggs Becomes A Tiger
Signing Day Spotlight: Ciara Briggs Becomes A Tiger
Nov 19, 2018
by Chez Sievers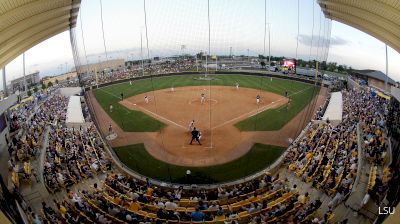 Ciara Briggs made her LSU dream official last week when she signed with the powerhouse SEC team.
She's been a spark plug in the So Cal Athletics lineup and instrumental to the success of Orange Lutheran High School. A five-tool player who can do everything, Briggs slaps, hits for average and power, steals and plays a mean outfield.
Batting nearly .500 last season, Briggs drove in 30 runs with 12 doubles, 4 triples, and 8 home runs. As impressive as her stats are, she has the instincts and character on the field that goes unmatched.
Ciara Briggs

Position: Outfield



Club: So Cal Athletics
High School: Orange Lutheran
Grad Year: 2019
College: LSU
Hot 100 Rank: 12
How old were you when you started playing softball? What do you love about softball?
I was 5 years old when I started playing softball. I really love how competitive the game gets.
Where did you go on your visits? What did you like about those trips?
I have taken visits to the University of Arizona, Oklahoma University, and Louisiana State University. I love everything about LSU, the coaching staff, the campus, and I really like the atmosphere. Everyone is so welcoming and Louisiana just felt like home.
When did you verbally commit to the school of your choice? Why that school?
I committed to LSU my freshman year in October. Right, when I got there it felt like home. I love everything about the softball program and really liked the campus.
What are your plans for signing day?
For signing day, I was at my high school for the NLI Signing Day Event. After the event, I got the rest of the day to spend with my family.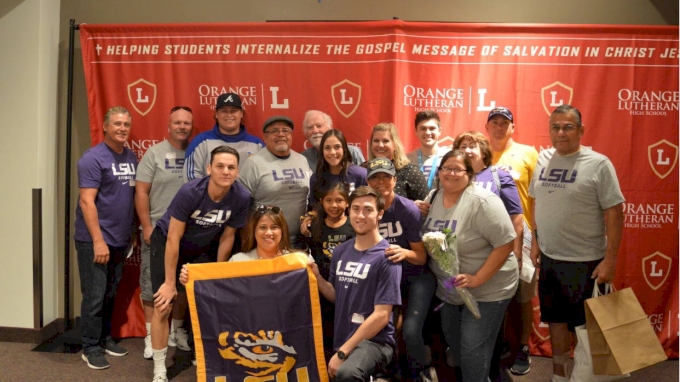 What excites you most when you think about college?
I'm really excited about starting the next chapter in my life on my own. I'm super excited to be part of an amazing program and family.
What's one thing you're going to take from home and bring to college?
What I'm taking to college from home is that it's okay to fail and make mistakes. Those are the things that help you learn and succeed in the future.
What song(s) will be your walk-up song?