2019 18U PGF Premier Nationals
Signing Day Spotlight: Jazmine Hill Signs With Arizona State
Signing Day Spotlight: Jazmine Hill Signs With Arizona State
So Cal Athletics senior Jazmine Hill signs her NLI with Arizona State.
Nov 16, 2018
by Chez Sievers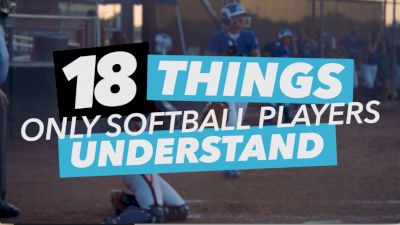 One of the most dangerous hitters in the 2019 class is Jazmine Hill. Every top club program regarded Hill as one of the baddest hitters in the country.
Her success at the plate helped Gahr High School to the CIF Southern Section Division 1 championship game only to fall short to Norco.
Jazmine Hill

Position: Third Base/Outfield



Club: So Cal Athletics
High School: Gahr
Grad Year: 2019
College: Arizona State
Hot 100 Rank: 7
How old were you when you started playing softball? What do you love about softball?
I started playing at four years old. I love everything about softball from friendships I've established, comradery with teammates, to places I've been. But most of all I just love being out there competing.
Where did you go on your visits? What did you like about those trips?
I went on visits to Oregon and ASU, what I liked most about the visits were the campus and the coaching staff.
When did you verbally commit to the school of your choice? Why that school?
I verbally committed sophomore year. I chose ASU because of the athletic program, coaching staff, and business program.
What are your plans for signing day?
My plans for signing day is to sign at school with my fellow teammates and family by my side.
What excites you most when you think about college?
Realizing the hard work I put in made my goal and dream come true.
Being able to land in a perfect spot with a family first coach and a school with great business academics.
What's one thing you're going to take from home and bring to college?
One thing I will take from home is a picture of me when I first started softball, the picture is a constant reminder of how far I have come as a player.