2019 18U PGF Premier Nationals
Signing Day Spotlight: Joley Mitchell Signs With Notre Dame
Signing Day Spotlight: Joley Mitchell Signs With Notre Dame
No. 11 recruit Joley Mitchell signs her NLI with the University of Notre Dame.
Nov 17, 2018
by Chez Sievers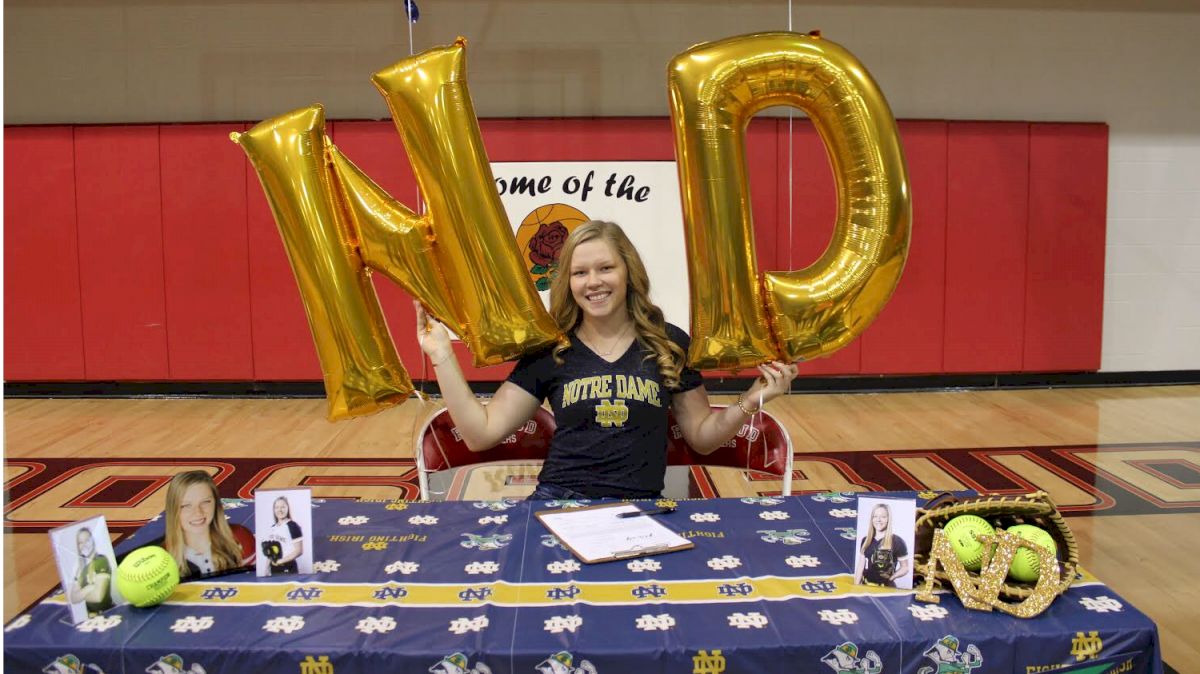 Joley Mitchell is one the most revered switch hitters in the country blasting 24 home runs during her high school season and 18 over the summer.
At Rose Bud High School, she hit 14 home runs lefty and 10 from the right side. "She's an absolute phenom," one opposing club coach said, "She's a freak and she can fly." She drove in 71 RBIs for Rose Bud with a 2.425 OPS, .766 on-base percentage, 1.558 slugging percentage, and only two strikeouts in 85 at-bats.
Mitchell was originally committed to Missouri but after the coaching change, she took a trip to South Bend and fell in love with Notre Dame. The rest is history.
Joley Mitchell

Position: Third Base



Club: Jersey Intensity KOD
High School: Rose Bud
Grad Year: 2019
College: Notre Dame
Hot 100 Rank: 11
How old were you when you started playing softball? What do you love about softball?
Five years old. I love the bond that I have with my teammates.
Where did you go on your visits? What did you like about those trips?
I went on a visit to Missouri in 2015 and actually committed. Three and a half years later, I visited Notre Dame in September of 2018 and committed then.
When did you verbally commit to the school of your choice? Why that school?
September 14, 2018. I chose Notre Dame because the atmosphere is unreal. The campus is gorgeous and the coaching staff is amazing.
What are your plans for signing day?
Invite all of my family and friends to my high school arena and sign there.
What excites you most when you think about college?
Getting to play at the collegiate level!
What's one thing you're going to take from home and bring to college?
A mini fridge. I have to have snacks prepared for all of the studying I will be doing!
What song(s) will be your walk-up song?
Not sure yet, but probably something 80's rock.
Which song should Joley choose?
[polldaddy]=10167471