2023 Puerto Vallarta College Challenge
Signing Day Spotlight: No. 5 Recruit Kiki Milloy Signs NLI With Tennessee
Signing Day Spotlight: No. 5 Recruit Kiki Milloy Signs NLI With Tennessee
Outfielder Kiki Milloy signed NLI with the University of Tennessee filling out the No. 1 recruiting class.
Nov 20, 2018
by Chez Sievers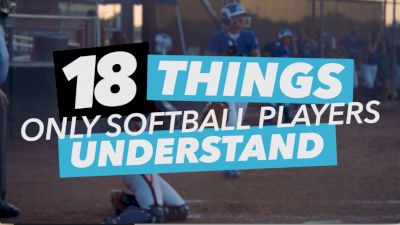 Tennessee's highest 2019 ranked recruit is outfielder Kiki Milloy who has just scratched the surface of her potential as a ballplayer.
Daughter of former NFL defensive back Seahawks Lawyer Milloy, Kiki has all of the attributes of a marquee player. She hits for power, average, steal bases, and covers serious ground in the outfield. Kiki is absolutely explosive on offense batting .692 with nearly 40 RBIs and 12 home runs for Redmond High School.
Her coach Bill Conroy joked and said, "If she didn't like ice cream so much she'd be No. 1."
Kiki Milloy

Position: Outfield



Club: Beverly Bandits
High School: Redmond
Grad Year: 2019
College: Tennessee
Hot 100 Rank: 5
How old were you when you started playing softball? What do you love about softball?
When I started playing softball, I was 5 years old. I actually started playing Tee ball in Georgia when my dad was playing down there. Softball has become something that I love because of all of my teammates and coaches. I have connected with the girls and coaches on every team I've been on, and they've become like a second family to me. I love competing and playing on the field with my team, we learn to trust one another and we strive to be best for each other.
Where did you go on your visits? What did you like about those trips?
I went to Tennessee, Georgia, Washington, and Arizona State. Tennessee, Georgia, and Arizona State were nothing like home, which scared me a bit but also made me really excited for my next step in life. Seeing new types of people that I would have never seen, had I not gone on those trips, is something that I would never take back. They really were just fresh, new experiences that I got to enjoy. Washington is like my second home so I knew that if I went there, I would be able to play in front of my family and go home every weekend. I also am familiar with the coaches because my sister plays there so I knew what it would be like to go there and I would've been happy there also.
What are your plans for signing day?
I plan on signing at school then later in the day, I will have a signing party at home with friends and family. I excited to share my day with the people that I love!
What excites you most when you think about college?
I'm excited to play in one of the best conferences in the country. I am ready to compete against girls that I have never faced before and get better while doing it. I'm also excited to broaden my knowledge of our country by going into a totally different culture than the one that I am living in right now. I'm super nervous about leaving home but open to new possibilities.
What's one thing you're going to take from home and bring to college?
My parents have always valued competing. That is definitely something I will bring to Tennessee. I have always been taught to compete and give effort in everything that I do and that is a core value that has really helped me in life so far. I also will still recycle, that sounds funny, but I will! I always recycle and when I went down to Tennessee, not a lot of people were recycling but will still recycle.
What song(s) will be your walk-up song?
[polldaddy]=10170658