At age 12, Candela "Fire" Figueroa started playing softball in her hometown of Entre Rios, Argentina. In her town, the sport that is uncommon to most and few people even know about the game.
She started out on a small club team where her dad coached. In the beginning, she hated it.

 "I did not like it at all because I could not understand the rules, but two years later I fell in love with it," she said.

 After playing a variety of sports Figueroa made softball her priority. Both of her parents are P.E. teachers and her dad has a softball club he continues to coach. Her younger sister plays softball for the Junior Argentinian National Team.
"I didn't have the opportunity to send emails to coaches and visit different universities like most athletes in the United States," she explained. "I still remember the first time I heard about Chipola was back in 2017. I was playing in a tournament in the Dominican Republic with the Argentinian National team. Softball in South America is small so we all know each other."
Figueroa was watching a game and one of her Brazilian friends came up to her and started talking to her about Chipola College, a small state college on the Panhandle of Florida. She told her there was a coach from the United States who was looking for a catcher to play on his team and asked if she was interested.
"Definitely," I exclaimed. "He showed me his state and national rings and he asked for my email address."
The team lost their catcher a couple weeks before their fall game the previous season. Associate Head Coach and Recruiting Coordinator Jimmy Hendrix, flew down to Santo Domingo for the Pan-Am Games. He watched Argentina and tried to talk to their older catcher, but she didn't want to play. That is when Candela caught his eye playing left field. He started talking to her and her coach only to find out she was a catcher as well. Coach Hendrix decided to take a chance.


Finding The Hidden Gem
The day after, Figueroa received an email from Coach Belinda Hendrix with her scholarship and required information for all student-athletes. She flew back to Argentina, sent in her transcripts, and completed the required paperwork. The catcher/outfielder was accepted into the school and two weeks later she was flying over 2,000 miles to the United States to study and play softball.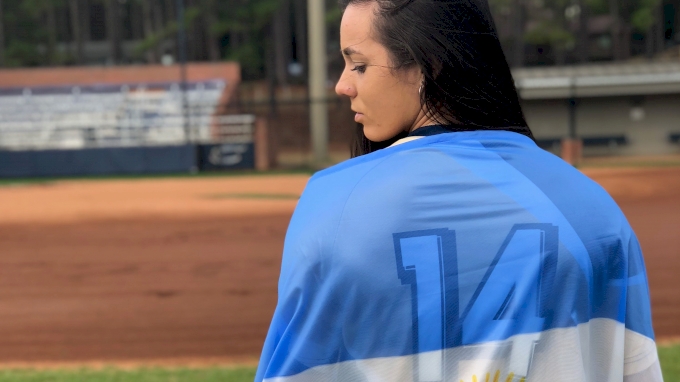 "When she first arrived on campus you could tell she was very athletic," Hendrix added. "She was not used to catching pitchers like we had but she worked on it every day to get better."
Figueroa isn't the only international athlete on the Indians' softball roster. Coach Hendrix's team also lists athletes from the Netherlands, Brazil, Peru, and New Zealand. That support system helped the cultural transition for the youngster. 


First of all, I didn't know English so they helped me with that language barrier at practice, going to school, and with extracurricular activities," she said. "Second, being far away from home made me miss my family and they understood where I was coming from. We kind of spoke the same language on those fronts. They really made me part of the group and made me feel at home."
The cultural differences weren't the only issues coming over to the Sunshine State. The game of softball was the same in both places, but the intricacies were different.
"There is softball and then there is softball at Chipola," Figueroa explained. "On the national level, we play safe softball, hitting, running, and that's it. At Chipola, have to be thinking about the game all the time, about what is going to happen, we have strategies, approaches, and plans. To play at Chipola, you have to be committed and focus because softball there is not just softball."
Blazing Her Own Trail

Not only was she committed, but Figueroa was also locked in her freshman year. She boasted a .428 batting average with 8 home runs, 36 RBI, 67 runs, and a blistering 64 stolen bases. She admits she isn't crazy about numbers, but they did get her attention including her speed on the base paths.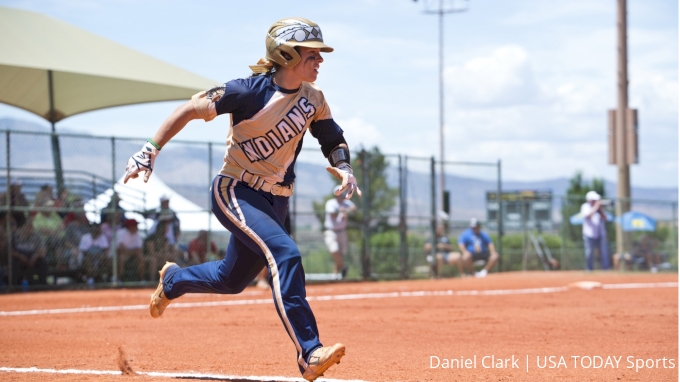 "The stat that sticks me out the most is my 64 stolen bases," she said. "That definitely is something crazy. Because I was not the fastest on the team, but my on-base percentage was high. I could steal all the time. My coach knows the game and he would always give me the steal sign at the right time!"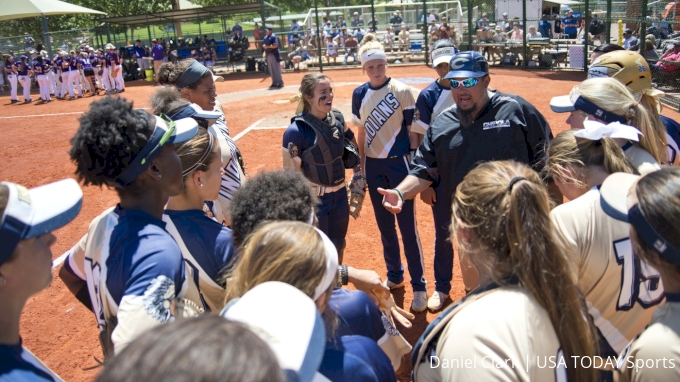 Coach Jimmy Hendrix noted that she worked her butt off to get that statistic.

 "Cande didn't take a day off of working to get better," he said. "I didn't expect her to have 64 stolen bases, but she was on so much and has speed and base running intelligence. As far as hitting, I thought she was continuously getting better. We're looking forward to a great sophomore year."
Baserunning isn't just an important statistic to Figueroa, but to an Indian's team that went 56-4 last season.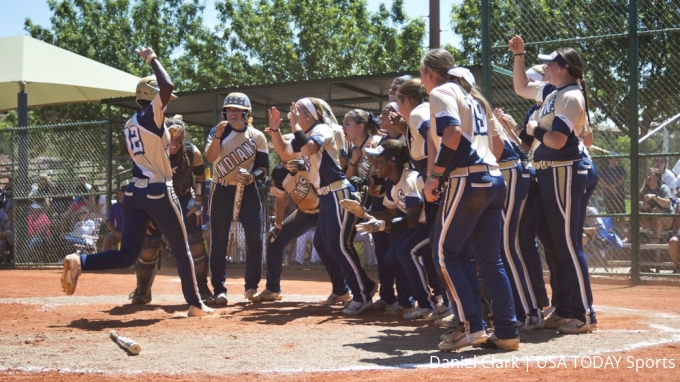 "We put the ball in play and we run," she said. "That is how we score runs, how we score. We do not talk about home runs or grand slams, we talk about doubles, base hits, and running bases."
Figueroa is living out a lifelong dream of playing in the States. She wants to graduate from Chipola College and if she is given the opportunity, she wants to continue her softball career at the DI or DII level. That would be a true blessing.
"Following and making my dreams come true is something that I could not have achieved without the support of my family, my Chipola family, and my friends," Figueroa noted. "Having the honor and the opportunity to play in the best softball league in the world is enough to me."
She added that she loves that softball is more than just a game, it's a lifestyle and teaches her something different every day. 

"Life is not easy," she said. "You will have problems, sometimes you are going to feel like you want to quit and give up, but do not do it. If you want something in this life, if you have a dream, NO MATTER HOW BIG, go for it. Work hard, put effort and passion into it because it all comes down to you at some point."