2023 Mark Campbell Collegiate Invitational
Rising Star: Tiare Jennings, One Of The Nation's Top 2020 Shortstops
Rising Star: Tiare Jennings, One Of The Nation's Top 2020 Shortstops
Oklahoma has the No. 1 recruiting class of 2020 and Tiare Jennings is projected to be one of the best 2020 shortstops in the nation.
Dec 26, 2018
by Todd Grasley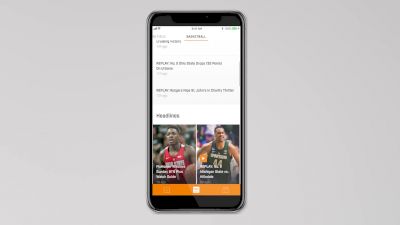 Many who are close to Tiare Jennings know she grew up sporting UCLA blue and gold and idolizing Bruins legends and the championship teams of the 2000s. After all, the Long Beach, California softball standout resides less than an hour away from the school's campus. However, it was a trip to the University of Oklahoma that sealed her college fate.

"The campus was absolutely beautiful and everything that this college has to offer is amazing," she said. "The coaching staff made a huge impact on my decision and I feel very strongly connected to their morals and values. I am looking forward to competing on the biggest stage in college softball and everything about this place is home."
Jennings started playing softball when she was four years old. As a kid, she was thrown into multiple sports and as she grew older she fell in love with the sport as well as soccer and volleyball. She played both club soccer and travel softball at the same time for two years until she ultimately had to choose one. Her earliest memories of the game go back to her Rec Ball days. 

"When I was eight years old playing in 10U I made the all-star team and we won ASA Western Nationals B," she explained. "From there, I started my travel softball career with the Firecrackers organization. With that team, we won ASA Western Nationals A and then my second year 10s we won ASA Nationals."
The middle infield standout and one of the rising stars for the class of 2020, playing shortstop for the Orange County Batbusters - Stith. At PGF Nationals, the Batbusters battled back from the loser's bracket winning ten straight games to play for the championship, one of Jenning's favorite moments in her softball career.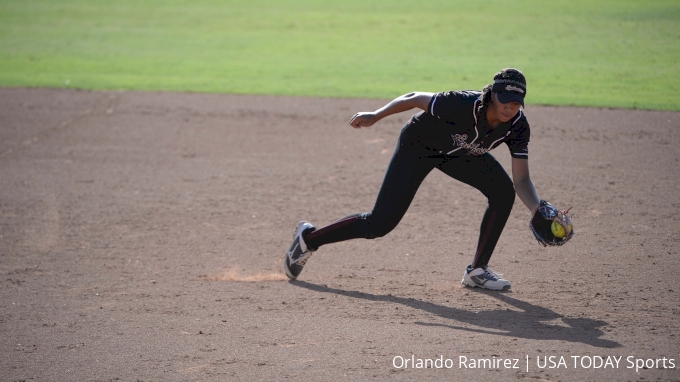 "Playing all day long with my best friends and just fighting our way to the end was so much fun," she exclaimed. "We just kept telling each other just get through this game, and then we can worry about the next. Every person played a role and it took all of us to get to the championship. I can't tell you enough how proud I am of all my sisters and hopefully, we will finish our ultimate goal."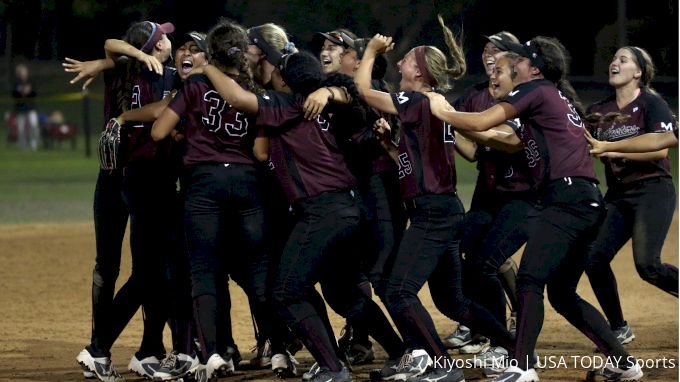 That goal is to win a PGF Championship this season. Equally as impressive is her work ethic in the classroom, where she strives for a perfect 4.0 grade point average. As a sophomore at St. Anthony's High School, she batted .590 last season and hit 9 home runs.
"We have a pretty good squad," Jennings explained. "We are a small Catholic school that had a lot of injuries, but my high school team is fun and it's a great way to represent our city and our school."
Jenning's isn't the only softball standout and athlete in her family. Her cousin Keilani Jennings played softball at UCF. Another cousin of hers, Andre Hill played football at Azusa Pacific, and his brother Keanu Hill (her cousin) played football at The University of Tulsa. Multiple other cousins in her family played Division I sports such as football, volleyball, and softball. However, her younger sister, Fa'atele (Tele), may be the best athlete in the family when all said and done.
"She plays on OC Batbusters - Campbell 14U," she said. "She makes me a better teacher and allows me to guide her throughout her softball journey. We are each other biggest fans and she is my whole entire world."
So what does Tiare love most about the sport and playing middle infield?

 "The one thing I love about playing middle infield is turning double plays especially if it's with Maya Brady (second baseman on OC Batbusters Stith)."

Lately, she has been working on using her legs not only in hitting, but fielding too. For Jennings, staying through in her legs will help her hands get through the ball and fielding will help her transition faster and create more arm strength.
This season, she will not only have a chance to do turn double plays with Brady, but win another high school state title with St. Anthony's, and the chance at another PGF Championship with the Batbusters.
Tiare Jennings

Position: Middle Infield


Club: OC Batbusters - Stith
High School: St. Anthony's
Grad Year: 2020
College: Oklahoma
Hot 100 Rank: 6
What are three things people may not know about you?

I focus just as much in academics than I do in sports. I am terrified of dogs whether they are big or little. My baby brother Kalaea Christopher Jennings died when he was 5 months old to SIDS (Sudden Infant Death Syndrome).
Which shows are you currently binge watching on Netflix?

Grey's Anatomy and The Office.
What are your favorite pump up songs?
SICKO MODE- Travis Scott, Taste- Tyga, and Yes Indeed- Drake, Lil Baby.
What is the best advice you've ever been given?

Whatever my dad says. LOL. But the best advice I received is from one of my teachers at my high school and he said, "When you fall down get right back up." I have been living by that advice since I was five years old after my brother passed. We knew that if we stay together as a family we can get through anything.
Do you have any pet peeves or superstitions?
When I'm getting ready for a game I have the same routine every morning. I always have to wear a headband for my game.
What athletes do you look up to?
I look up to Amanda Lorenz, Lauren Chamberlain, and Lebron James.
Do you have a favorite memory during your travel ball and high school career?

For travel ball, it was PGF 2018 and for high school winning a CIF Championship my freshman year.
What would you consider the strengths of your game?
My strengths are my knowledge of the game. Defensively, I am pretty solid in the infield. Also, knowing my swing and hitting for power is a strength.