USA Softball Women's National Team Names 18 Athletes To 2019 Roster
USA Softball Women's National Team Names 18 Athletes To 2019 Roster
USA Softball selects 18 players to the 2019 roster narrowing their team for the 2020 Olympics.
Jan 7, 2019
by Chez Sievers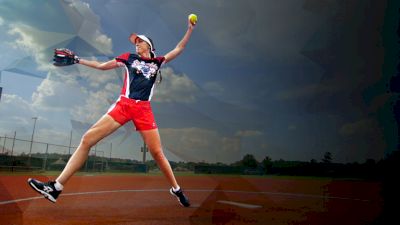 OKLAHOMA CITY — The United States Women's National Team (WNT) program continues to build off a historic 2018 season while preparing for the Tokyo 2020 Olympic Games continues as USA Softball announced today the 18 athletes named to the roster for the 2019 season. Selected by members of the Women's National Team Selection Committee (WNTSC), these athletes will compete in select tournaments/invitational events before the final 15-player roster for the Pan American Games will be finalized.
The legacy continues for the No. 1 world-ranked Women's National Team. Congratulations to the athletes who made the 2019 squad ??
➡️ https://t.co/1gNM7Shk1G pic.twitter.com/dk7OBMa7Fc

— USA Softball (@USASoftball) January 7, 2019
"This was without a question the most competitive trials that USA Softball has had in many years," said 2019 WNT Head Coach Ken Eriksen (Tampa, Fla./Head Coach at South Florida). "The level of talent was undeniable and without question some of the best in the world. After two successful World Championships in 2016 and 2018, we knew this was going to be great to watch but hard to narrow down the field to 18 this summer."
Monica Abbott, Pitcher, Tennessee '07
Ali Aguilar, Middle Infield, Washington '17
Valerie Arioto, First Base, Cal '12
Ally Carda, Utility, UCLA '15
Rachel Garcia, Pitcher, UCLA '20
Jazmyn Jackson, Outfield, Cal '18
Sahvanna Jaquish, Utility, LSU '17
Haylie McCleney, Outfield, Alabama '16
Kirsti Merritt, Outfield, Florida '16
Michelle Moultrie, Outfield, Florida '12
Dejah Mulipola, Catcher, Arizona '20
Aubree Munro, Catcher, Florida '16
Cat Osterman, Pitcher, Texas '06
Shelby Pendley, Infield, Oklahoma '15
Janie Reed, Outfield, Oregon '15
Keilani Ricketts, Pitcher, Oklahoma '13
Delaney Spaulding, Middle Infield, UCLA '17
Kelsey Stewart, Infield, Florida '16
Every member on the 2019 roster has competed for the Red, White, and Blue either as a member of the WNT or Junior Women's National Team (JWNT). Highlighting the roster are two Olympians, while 13 members return from the 2018 World Baseball Softball Confederation (WBSC) World Championship roster that won gold and also qualified for the Tokyo 2020 Olympic Games.
Collegiately, 11 NCAA Division I universities have student-athletes on the 2019 training team roster – Florida leads with four followed by UCLA with three, California and Oklahoma with two, while Alabama, Arizona, LSU, Oregon, Tennessee, Texas, and Washington are each represented by one student-athlete.
Announced in fall of 2018, Eriksen will lead the Red, White, and Blue in their quest to remain the No. 1 team in the world. The complete coaching staff and list of National Team events, including exhibition games, will be released at a later date.
"The 2019 USA Softball Women's National Team will have a tremendous amount of experience," Eriksen continued. "There are Gold Medals from the Olympics and multiple Pan American Games and World Championship titles. Every pitcher has international experience and every player has represented the United States in the past 17 years. Anytime you can coach a team with that much experience, it will tend to make anyone sleep better at night."

Follow along all summer with all of the USA Softball National Teams at USASoftball.com #JourneyToJapan
How are the fans and players reacting to the news?
I think the saying goes something like 'You can always come back home'
——
It was an absolute honor to wear Red, White & Blue again this week, and its an even more of an honor to know I… https://t.co/YSoA0pKYPg

— Cat Osterman (@catosterman) January 7, 2019
2019, we are ready for you! ?? Stoked to represent America's color again this summer ?? https://t.co/5JBtFvdRXr

— Delaney Spaulding (@DelaneyyLyn) January 7, 2019
To our RED, WHITE and BLUWINS @acarda3, @raaaccchhheeell, @madilyn_nickles and @DelaneyyLyn i am thinking about you today. Enjoy it minute! #champdna @USASoftball #funzone #60ftturnleft @UCLASoftball @UCLA @UCLAAthletics

— Sue Enquist (@SueEnquist) January 3, 2019
What a week. Tough but fun week taking the field with so many incredible athletes! Thankful and pumped to get after this 2019 season ?? ? #Merica pic.twitter.com/IHbzJhAakw

— Keilani Ricketts Tumanuvao (@laniricketts10) January 7, 2019
Feeling blessed and overwhelmed being able to get the privilege to wear USA across my chest for another year! Thank you to everyone who has helped me get to the point I am at today. This is just the beginning!! ??? #Year6 #BigDreaming pic.twitter.com/0czAh3KugK

— Kelsey Stewart (@stewartkels7) January 7, 2019