2019 TC/USA Nationals
Why Carolina Cardinals - Garner Are Gaining National Recognition
Why Carolina Cardinals - Garner Are Gaining National Recognition
John Garner's Carolina Cardinals are one of the top teams on the East Coast and they aim to keep it that way.
Jan 9, 2019
by Chez Sievers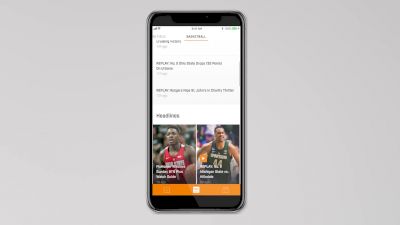 John Garner's Carolina Cardinals will be one the 16U teams recognized in the FAB 50 next week.
Last season named Lady Lightning Futures, the now Carolina Cardinals was formed at 12U with a great core of players. The goal was to form a team that could compete on the national stage. They've added players that have and will continue to elevate this team to a very competitive group.
In 2018 these young ladies earned the record of 57-10-2 on the year against great teams across our nation. 2019 will be our first year in 16U and we are excited to raise the bar exposing these players to new challenges.
Based out of North Carolina, they currently have athletes from three different states. They've generated lots of interest from all areas on the East Coast.
We spoke to head coach John Garner about their journey in becoming one of the premier teams on the East coast.
What's your softball background and how did you get to the point of leading the team?
I started coaching my two daughters and now 15 years later I am still coaching. I have learned the game from many different coaches and feel that I continue to improve from some of the best mentors of the game. I have seen this sport change so much in the last 15 years. I think making adjustments each year trying to get better and always learning helps me lead this team. I also have the best coach in the nation as my teacher. Monte Sherrill gives instruction and helps mold this team. Monte's tutelage is instrumental to the success of this team.
What was the purpose of creating the team (showcase players, win titles, develop skills, etc.)?
The purpose of this team was to build a level of talent that can compete for a National Title. I am not a showcase-style coach but I believe that if we teach the kids the game and if they inherit the passion to win, college coaches will recognize this team.
Carolina Cardinals is the first and oldest fastpitch organization in North Carolina. Founded by the late Ray Chandler and now Rick Mchone continues his legacy. We joined the Cardinals to expand our organization across the nation. The goal is to give each young lady the opportunity to play softball at any level. The organization currently has 15 teams and currently growing the National side.
What have been some of your successes in terms of winning or placing at events?
We set some goals early in 2017, one goal was to earn a winning percentage of .750 or better and we did achieve our goal. We won our State Tournament playing up in 16U division as a 14U team. We won the Tarheel Classic, placed 6th in the Triple Crown and finished 2nd in the Colorado Sparkler. We had a good PGF performance as well. Finishing with a 57-10-2 record we played ranked team competitive with many victories.
Has there been a key moment or defining experience in the team's history?
In 2016 this team had a fair season and respectable year. 2017 goals were set early in the fall season and the players made a commitment to each other. In Colorado, we played five games on Saturday during this marathon of play these young ladies sacrificed it all for each other. Many different roles were needed from the bench to the circle. These young ladies learned how to fight for what they wanted. The key words heard loud and clear were, "OWN IT!!" Each kid put the team over themselves. You never knew which part of the lineup was about to start the fire. After that tournament, these young athletes knew what it would take to be winners.
What is your primary focus or goal with this team?
We want to compete anywhere in the nation, but we also want to educate and create the best teammates and players possible to prepare them for their college careers.
What do you think are the strengths of the team?
Simply put – we are grinders with tremendous tenacity and grit. Each and every player on this team puts the work in to win, we will not be outworked. We are a very well-rounded team with tremendous talent in all areas.
What separates this team from others is their continuous drive to get better and win.
We have a saying on this team – "You never know who or where it is going to come from." What that means is that every player on this team has stepped up in a big moment when we really needed them. This is why we finished ranked 3rd in the country by US Club Rankings and 18th in the 14U FAB 50. The only two teams that placed higher won the Sparkler Jr. and PGF.
This team has some of the top talent in the country who are being watched by the top SEC and ACC schools.
Meet The Carolina Cardinals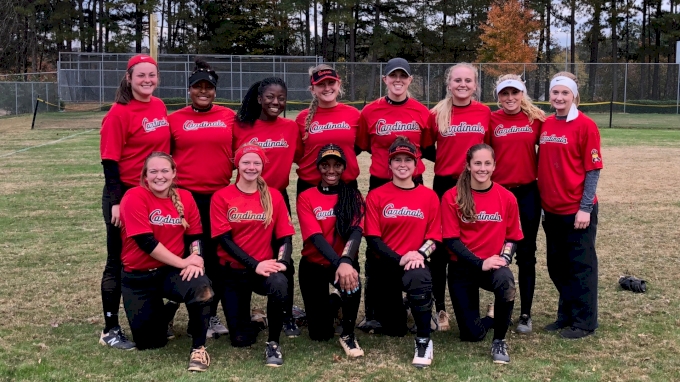 Trinity Nichols, IF | 2022
Nichols joined our team early spring 2018. She decided not to verbal early after the new rules passed and that has been a great decision. A highly recruited middle infielder, she is also an outstanding corner. Nichols has a defensive gift with her hunger for the ball and one of the best gloves in the 2022 class. Speedy at the plate with great power numbers, she really makes our lineup strong. Nichols is always looking to make the next big play for our team.
Michele Tarpey, 3B/UT | 2021 (North Carolina State)
Tarpey has one of the best bats in the 2021 class with amazing bat speed. She has true power that you don't see very often. She's hit multiple home runs in one game. Tarpey plays third base but can play anywhere on the diamond. She is an unselfish RBI machine.
Aneshia Jordan, OF | 2020 (North Carolina)
The Cardinals added Aneshia "Ne Ne" Jordan after the summer season. She is an unbelievably fast centerfielder. This is hands down one of the fastest kids Garner has ever worked with. Jordan is a leader on this team and will be instrumental to our success in 2019.
Kenzie Lyall, P | 2021
Lyall was another pickup after the summer season. She is a pitcher that won the North Carolina High School 1A state championship as a freshman. Lyall has great energy on the mound and works hard to attack each batter for her team. Kenzie has a great bat and is a tough out at the plate.
Sarah Gordon, C/UT | 2022
Gordon joined the team this winter. She's a seasoned catcher and utility out of South Carolina. Sarah has a great presence all around the plate and works hard for her pitchers. We played against Sarah in the 2018 season and we now are so glad she is now an asset to our team. Sarah brings a big bat to our lineup along with a stellar pop-time behind the plate.
Jala Wright, P/OF | 2020 (Michigan State)
We also recently picked up a pitcher and incredibly fast center-fielder with a great bat. Wright was featured as a Rising Star two years ago and she continues to excel on the mound. The Cardinals are thrilled about Wright joining the team and contributing her exceptional talent.
Kenna Raye Dark, P | 2022 (North Carolina)
Kenna Raye Dark was instrumental in 2018. Dark took the goals for this team personally and wanted each and every game to land on her shoulders. Her presence in the circle in 2018 was amazing to witness for a 2022 grad. "KR" as she's called sets the stage for the team and never settles for average. With tremendous speed and ball control, she led batters right back to the dugout. "KR" swings a big bat especially when the game is on the line. She is one of the best pitchers in the 2022 class and will make a big showing in the ACC.
Sydney Hartgrove, C | 2021
Hartgrove is an amazing athlete who played almost every inning during the 2018 season. She is stealthy with the instincts and quick reactions to throw out and pick off runners. Just watch her play sometime. You will not find another player with the grit and tenacity than Hartgrove has. Her passion for the game was instrumental to the season. Hartgrove's decision not to verbal early has brought many colleges to the table to watch her play.
Amanda Ahlin, OF | 2022
Triple threat is what they call Amanda Ahlin. She will drop a sneaky bunt then put one in the gap on you and then in the same game she will slap the ball into the dirt and beat it out at first with her speed. She keeps the defense guessing. Ahlin is a quiet kid that lets her play do all the talking. She had many game-changing plays in 2018 that turned the game around in our favor. Ahlin never takes a moment off in practice or games.
Makayla Markbury, UT | 2022 (Maryland)
Markbury packs a serious punch with her home run power swing. This utility player is a good outfielder and a solid second baseman. With one swing of the bat, Markbury can change the game. She strives to learn more and get better to become the best player she can be for the team. She also is great at keeping the team upbeat and ready to play with a great attitude and pushing her teammates.
Logan Sutton, SS/OF | 2021 (East Carolina)
In 2018 Logan was the MVP. Suffering an ACL tear and not able to play, Sutton decided to take on a different role for this team. She never missed a tournament and only one practice. Sutton contributed in a leadership role supporting all players as a great teammate. Now released and having an outstanding fall season on the field and at the plate, the Cardinals are looking forward to having her back on the field in 2019.
Heather Vaughn, SS/OF | 2023
You don't see many utility players in the 2023 class with her athleticism and grit. Vaughn slaps well, has good speed, and a great arm. She is a phenomenal athlete with a can-do attitude. Vaughn has a goal that she does not mind sharing with anyone! She wants to play in the Olympic games one day.
Taylor Walton, P/1B | 2021
Walton is a solid pitcher who can spin the ball. As a lefty, she gets a lot of attention especially showing out in Colorado in the all-star game. Walton is the closer and shut down many teams in the late innings to seal the wins. Walton also has a power swing to add to their run total. She's also a natural first baseman for the Cardinals.
Niki Vaughn, C/3B/OF | 2021
Vaughn is willing to help her team in any facet. She has come up with some big hits when needed and is a real team player. She's always willing to do whatever is asked of her to help her team.