2019 Mary Nutter Collegiate Classic
Oklahoma State Softball, The Dark Horse Of The Midwest
Oklahoma State Softball, The Dark Horse Of The Midwest
Oklahoma State softball on the rise with three major transfers Sam Show, Gabby Sprang, and Sydney Springfield.
Jan 22, 2019
by Chez Sievers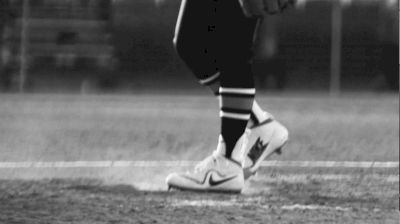 By Jon Gold
Fourth-year Oklahoma State softball head coach Kenny Gajewski knows a thing or two about growing something from the roots up.
His climb up the coaching ladder included a 10-year stint as the turf and maintenance director at the University of Oklahoma, his alma mater.
Forget his three NCAA Division-1 National Championships – one as a baseball player at Oklahoma in 1994, two as an assistant softball coach at Florida in 2014-15, three in 2001, the field at OU's L. Dale Mitchell Park was named the Beam Clay Baseball Diamond of the Year, while the Sooners' Softball Complex was presented the Field Maintenance Award by the National Fastpitch Coaches Association.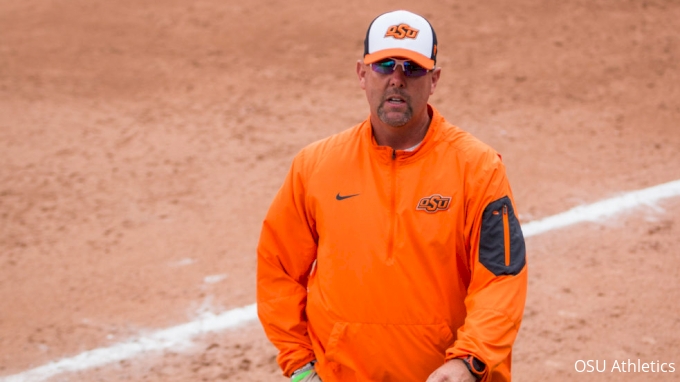 So it is no surprise that Gajewski has laid the groundwork for a big year at Oklahoma State, which has steadily increased its wins over his first three seasons at the helm, from 32 in 2016 to 38 in 2017 and 39 in 2018 while playing a rigorous schedule.
Methodical and patient, step by step, from the foundation on up. No good grass is grown on poor soil.
Show, Springfield, Sprang
One thing might boost the trajectory this season.
Make that three things.
The Cowgirlss brought in a trio of impact transfers in former SEC starters Gabby Sprang (Tennessee), Sydney Springfield (LSU) and Samantha Show (Texas A&M). Those teams finished fourth, fifth and sixth in the SEC standings last year, and each player played a prominent role.
Show has the lengthiest resume, with 56 career wins and a 2.88 ERA in 442.1 career innings, plus a .283 batting average and 47 extra-base hits, including 23 home runs. Last season as a junior for the Aggies, she went 12-5 in 20 appearances including 18 starts, with a 2.24 ERA and 75 strikeouts, while batting .290 with four home runs and 25 RBIs.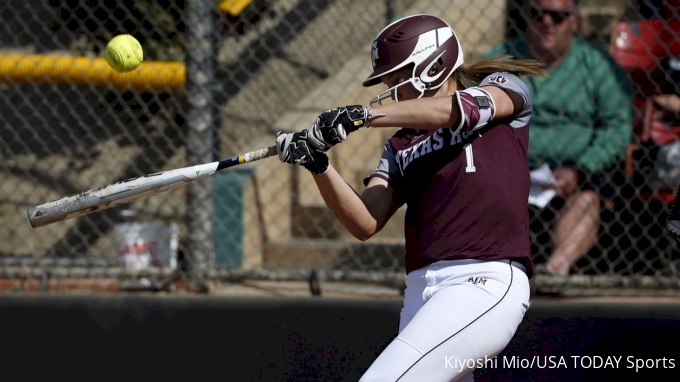 Springfield, who left the Tigers after her sophomore year, comes to town with 12 career homers and 53 RBIs and is hoping to rekindle the magic of her freshman year when she started 57 games for LSU. Sprang, a former No. 3 overall recruit for the Volunteers who struggled with control last year as a freshman, is no slouch either.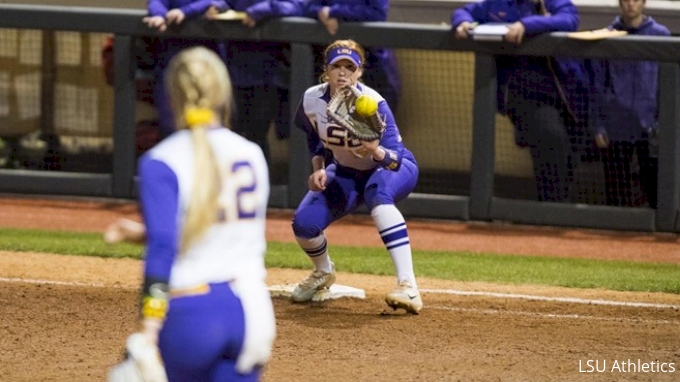 Now they join a lineup that returns a pair of senior second-team All-Big 12 selections in Taylor Lynch and Madi Sue Montgomery, a budding star in sophomore infielder Sydney Pennington, and a returning Rylee Bayless, who earned 2017 All-Big 12 first-team honors in 2017 but missed all but five games last year because of a torn ACL.
But in Show, the Cowboys are getting a bulldog, and Gajewski let the team, especially the seniors, know who and what they were dealing with.
"This is a different mentality here," he said of Show, a two-time NFCA first-team All-Region selection. "This is a refuse-to-lose kid."
Gajewski didn't just show Show a vision of the program, but his vision for her role in it.
"I was very honest with Sam," Gajewski said. "'We would love to have you, could really use you, could use your talent, could use your IQ, your edge, your emotion you play with, I welcome that. But I think what you have to embrace is you'll never hit our record books here. For one year, you've got to figure out what you're impact is going to be. Your impact might be bringing that edge to a program right at the doorstep."
Or, her impact, along with the arrival of Sprang and Springfield, could be in turning Oklahoma State into a destination once again.
"This program was the program once," Gajewski said. "It's on our walls here."
That was a big part of his selling point. The Cowboys aren't all that far removed from eleven Women's College World Series appearances, the last in 2011. But some of the luster fell off the program. Gajewski, and Show, are trying to make it shine it once again.
"They're going to help bring in elite, five-star kids," he said. "That's where your impact could be, I said. That's going to be your legacy. And that's an amazing opportunity."
Overlooked
After their highest finish in the Big 12 standings since 2003, part of a season that included a top-15 ranking and a clean sweep of rival Baylor, the Cowboys are a known quantity.
"I don't think we're going to surprise anyone anymore," Gajewski said. "We're starting to create a little bit of a reputation that you better come with your best game against us. Now we're not surprises. When we come to you, you better be ready, because we're coming."
Still, the team was picked fourth by Big 12 coaches in their annual preseason poll.
"We don't get respect, I get it," Gajewski said. "That's a long-term thing. It's earned. Again picked fourth. Every year."
And every year, Gajewski points out, "we've exceeded expectations."
Two years ago, projected to finish fourth, the Cowboys finished third at 12-6 in conference play. Last year, again predicted fourth, they finished tied for second, again at 12-6.
"We're not super far away," Gajewski said. "But when the poll popped out, it was like here we go again. I haven't even talked to our team about it. We've got too good of a team, too much experience, to worry. They understand. They get it. I don't feel like I have to hold this team's hand."
When told that the team was projected at fourth in the conference, Show brushed it off. No, she hadn't heard. No, it doesn't matter.
"I've never been on a team with this mindset, almost cutthroat," she said. "We have a very similar mindset, we want to win, and win it all. Coach G came in and our goal was to get to the World Series. Before it was, get to regionals and be OK with that. We want to go to the World Series and win it all. We all want that. Not just here on the field but in the weight room, everywhere."
Show saw it herself on her official visit.
"I got to watch a lift and a run, and I saw the competitiveness and the athleticism, and it made me realize they were as good as me or better," she said. "I knew that was what I needed. I wanted to be pushed in all aspects. I know other teams have a goal of going all the way, but they're not a 24/7 team. Everybody here is a 24/7 athlete."
Early on during her trip, Gajewski knew the Cowboys had made an impact on Show.
"She could've gone anywhere she wanted to, but I knew the first day we talked we had a legit shot," he said. "Our alignment, what we wanted. We were her first trip, and I thought, I'm not even worried. I want to be the first. I want to make it so hard that she doesn't even want to go on others."
Knowing she's a one-and-done in Stillwater – that this, her senior year, will be her last and only – is a blessing for Show.
"It just allows me to play the game I love," she said. "I just want to go out and play like I'm eight years old, with that love and that passion. That's going to allow me to do what I need to do, to leave a legacy. My coming here has opened some eyes. I hope I open some doors for them. The legacy for this program is amazing. People overlook OSU. This is a year where we can open some eyes again."