2022 Puerto Vallarta College Challenge
Why Arkansas' Hurler Mary Haff Never Yields To Competition
Why Arkansas' Hurler Mary Haff Never Yields To Competition
After a stellar freshman campaign, Arkansas pitcher Mary Haff reveals the importance of the competitive spirit.
Jan 24, 2019
by Todd Grasley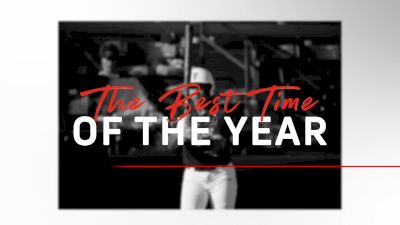 Mary Haff's grey and red glove is adorned with the Arkansas Razorbacks logo, her number four, and the words "never yield." At no point in time, during her freshman campaign, did the standout pitcher give into the opposition.
Haff compiled a 29-7 record and held hitters to a .157 batting average in the circle. She allowed just 44 walks in 213.1 innings pitched, while posting 249 strikeouts.
"The statistic that I am most proud of is the 29-7 record," she said. "I am most proud of that because it was the most wins in a single season for a pitcher in school history. I would not have been able to do it without our explosive offense and my defense behind me making amazing plays. It was a complete team effort."
Pitchers can sink or swim in the SEC, arguably the NCAA's most difficult softball conference. The 5-foot-10 right-hander from Lake Region High School in Winter Haven, Florida commanded a presence in every outing, but heading into the year she felt anything but prepared.
"Coming into the SEC as a freshman can be very intimidating and is almost impossible to feel 'prepared' for the competition that you're going to be facing every weekend," Haff explained. "Coach Deifel along with all my teammates were very supportive throughout the whole season and gave me the confidence I needed to be successful."
For Haff, who headlined Arkansas' rotation added that the biggest transition for her was balancing softball with a full college workload academically.
"Time management on the road is very important and being able to develop personal relationships with all your professors can make your life as a student-athlete a lot easier," she told us. "It gets easier to handle over time, but it was definitely something I had to adapt to."
The "X" Factor
In softball, much like other sports, the difference between a good pitcher and great pitcher can be the slightest of detail. Although Haff wins outweigh her losses, she thinks the ability to deal with failure is what separates the two.
"It is inevitable to avoid failure while playing at this level so having the ability to go from failure to failure with no loss of enthusiasm or determination is a quality that all great pitchers have," she exclaimed. "The main takeaway has to be that the players in college and especially in the SEC are all great players. You have to stay focused on every pitch and every out is important. You can never let your guard down."
Haff's arsenal of pitches and command of the strike zone are as good as they come in college softball, but she won't point to that as her strength. She won't say her ability to get ahead of hitters or her incredible strike to walk ratio. Instead, she believes it's her body language and composure that the defense behind her is able to feed off of.
"If pitchers begin to express negative body language I believe that the defense will start to play cautiously instead of confidently," Haff added. "That's why having positive body language on the field is so important."
Return To Prominence
The Razorbacks advanced to the Super Regional last year where they fell to Oklahoma in two games. It was the program's winningest season since 2000 and much of the success was because of Haff. It won't be easy to duplicate the level of performance she had in 2018, but the sophomore will be ready when the season kicks off the first week of February.
"It would be hard to say that I don't feel pressure to repeat my successes from last year, but every year for a student-athlete is different," she said. "It is difficult to have back-to-back exceptional seasons, but I have been inspired by the team's accomplishments and it drives me to want to be the best I can be and do my part to make sure that the team's success continues.
Rapid Fire
What are three things people may not know about you?
Three things that people may not know about me is that my favorite artist is Post Malone, I love Mexican food, and I love going on spontaneous adventures.
Which shows are you currently binge watching on Netflix?
I am currently binge-watching the show You on Netflix.
What are your favorite pump up songs?
Anything by Cardi B, Meek Mill, Lil Baby, or Migos.
What is the best advice you've ever been given?
The best advice that I was ever given was that you can't always be the strongest or most talented or most gifted person in the room, but you can be the most competitive. I believe that someone's competitive spirit will drive their success in not only sports but in life. Talent and skill can get you a long way, but wanting to be the best is something that comes from you and only you.
What athletes do you look up to?
I look up to Serena Williams because she has used her incredible drive to be an 18 time Grand Slam Champion in tennis. She inspires women all over the world by showing that you can earn anything you want if you are willing to work hard for it.
Do you have a favorite memory from your high school playing days?
My favorite memory during my high school seasons was winning our District Championship for four years in a row. It was a great achievement because it was something that has never been done before in the history of the school.
What do you love most about softball?
As much as I love softball for its competitiveness, I would say the thing I love most about softball is the friends that it has given me throughout the years. College softball has given me friends that I will have for a lifetime. I would not have made it through the 6 AM workouts or the endless amounts of foul poles without the unconditional love and support of my teammates. They are some of the most selfless, caring, and thoughtful people that I have ever met and I would not have met them without the sport of softball bringing me to the University of Arkansas.
Is there anything else you'd like to add?
I would like to thank my whole family, but especially my mom and dad, for the many hours that they spent in the car driving me to and from practices and games, spending their hard-earned money on my dreams, and for always believing in me no matter what. I would not be where I am today without them. I love you both and see you soon!