Create a free account to unlock this article!
Get Started
Already a subscriber? Log In
Over the last decade, the University of Florida Gators has become one of the nation's premier collegiate softball programs. There have been dozens of players that have played a part in building the program.
One of those key players was Kelsey Bruder. From 2008 to 2011, Bruder's four years, Florida reached the Women's College World Series each year.
From Corona, California, Bruder played for the OC Batbusters and described her recruiting experience. "The process was much different then," she said. "There were just a few major recruiting tournaments, like the Sparkler/Fireworks. I'll simply say Coach Walton believed in me."
Bruder, who started her career in the pitching circle, settled in starring in the outfield on the way to becoming one of the most decorated softball players to wear the blue and orange. Bruder's honors included being twice named to the All-SEC first team, twice named an All American and in 2011, she was named the SEC Player of the Year and the softball recipient for the Honda Sports Award.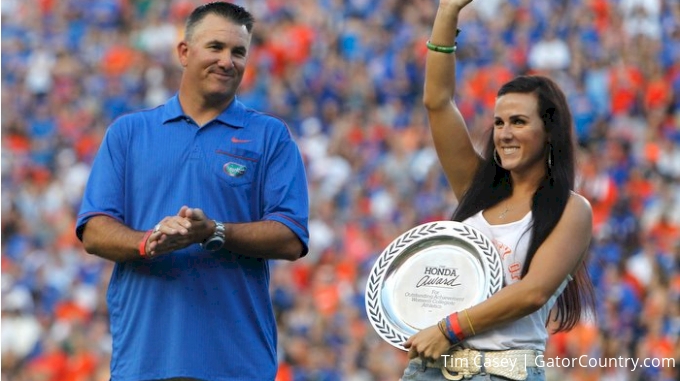 She ended her career in the top 10 of 11 of Florida's major offensive records. Those categories included batting average, slugging percentage, on-base percentage, runs scored, hits, doubles, home runs, walks, hit by pitches and sacrifice flies.
Bruder went on to play three years in the NPF, followed by coaching stints at Murray State and then at her Alma mater, Florida. She explained, "I loved my coaching experiences but realized that coaching in college may not be in my future, I took a one-year hiatus from the sport and interned with Athletes in Action. It was an unbelievable learning experience which allowed me to cultivate my relationship with Jesus, learn how to share the gospel and serve student-athletes."
Hello Charlotte
Soon after, Kelsey decided to go north to Charlotte, North Carolina, to give lessons to young softball players. When asked how she ended up in Charlotte, Kelsey said simply, "There's actually no good reason for me to have landed in Charlotte. Gainesville is a college town through and through so at 25 I figured it was time for a change. I knew I wanted to stay on the east coast so I looked at the two closest major cities, Atlanta and Charlotte, and decided I'd give one a go. Atlanta is a little too close to Athens so I figured a Gator might be better accepted in Charlotte."
Charlotte seems to have been a good choice for Kelsey and her husband, Nic Brinson, whom have been married for nearly eighteen months. One month after returning home from their honeymoon, the newlyweds started The Softball Project and Train Mathews.
Bruder built a unique business combo of softball and fitness explaining, "It is one business with a 25-foot dividing wall between our areas. Nic's focus is on providing our community with a home to improve their fitness, wellness, and nutrition. He has members that range from competitive 24-year-olds all the way up to grandparents proving that CrossFit really is for everyone. To see clients go from being hypertensive and sedentary to energized and healthy. It's incredible to witness. Nic also provides strength and agility training for my softball girls."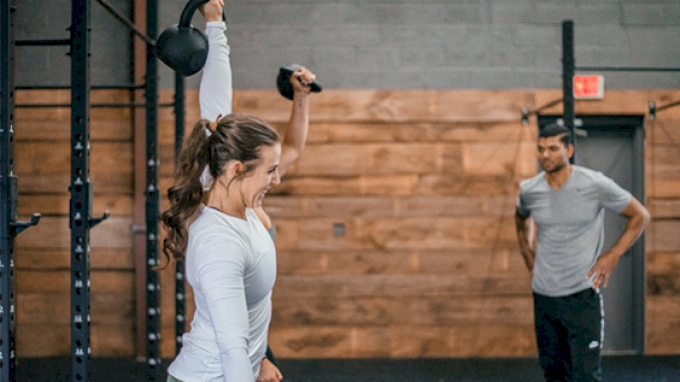 Meanwhile, Bruder leads The Softball Project side, which has become a go-to softball training facility in the Greater Charlotte region with batting cages, pitching lanes and a multipurpose area for groups or teams to work together. The Softball Project not only provides private lessons, group lessons and cage rentals, but it also hosts camps and clinics and has even played host to The Packaged Deal.
Bruder says former UCLA Bruin Jen Schroeder from the Packaged Deal, was incredibly helpful to her getting the business off the ground. She took visits to Schroeder's softball facility in California, while she also called on her relationship with UCF alum Stephanie Best from Pro Swings in Florida to regularly ask questions.
At the beginning of her junior year at Florida, it became clear to Bruder she wanted to leave Gainesville with a degree in Health and Human Performance. "I've always loved health and wellness," she said. "When I learned I was able to pursue a greater understanding of physiology, fitness, and nutrition all wrapped into one, I said, "Sign me up."
A New Beginning
Today with her husband, Kelsey has found a way to bring her education and championship softball experience together. She is grateful for her time as a Gator under Tim Walton's leadership. "The discipline Walton demands from his players might have been the most helpful. I learned to be a teammate. I learned 6 am does not mean 6:01 am, it means 5:45 am I learned I'm capable of much more than my brain tells me I am. And I learned if you want something, you better work."
The Softball Project just celebrated its one year anniversary and has quickly added additional household softball names to its list of instructors. Ashton Ward was one of the best high school players in North Carolina then starred at the University of Tennessee and then Virginia Tech as a true utility player. Ashton is one of the primary pitching instructors.
Megan Rembielak was an all-conference shortstop at Appalachian State in Boone, North Carolina and gives defensive lessons. Amanda Pridmore Lavoie, holds numerous pitching records at San Jose State, also gives pitching lessons.
Bruder has also attracted two more Gators to Charlotte to be a part of her team. Kelsey Horton was an All-SEC catcher, conference champion that played in the WCWS. Horton leads the catching instruction. Most recently The Softball Project has added Lauren Hager to the menu of instructors. Haeger left Florida as one of the best ever, not only at Florida but to ever play the game.
The reason for The Softball Project is to bring a level of training and teaching of the game like Bruder and Haeger experienced on the west coast. "If you look at the rosters of the best teams in college softball you will see a ton of girls from California. Having grown up playing there, we know why. We were afforded the best coaching and competition the game had to offer. That's exactly what we want for these girls. We are bringing a level of experience and instruction to Charlotte that the area has never seen. Hopefully, soon there will be more geographical diversity from girls playing on top 10 teams."
That training is quickly making an impact as in its short time, The Softball Project's "Commitment Board" is getting larger, with several of Bruder's students committed to Power Five conferences.
Kelsey wouldn't share any of her future plans but believes the best days are ahead for The Softball Project, saying, "You're going to have to wait and see." With her winning experience and drive for success, we are confident these plans will continue to elevate softball development in the east.