2019 Mary Nutter Collegiate Classic
8 Things You Didn't Know About UCLA Pitcher Rachel Garcia
8 Things You Didn't Know About UCLA Pitcher Rachel Garcia
8 Things You Didn't Know About UCLA Pitcher Rachel Garcia
Jan 28, 2019
by Chez Sievers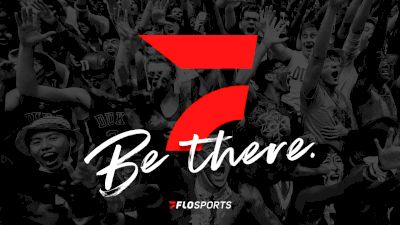 By Kati Morse | Twitter | Instagram
Rachel Garcia is one of the most revered players in college softball.
A Honda Sport Award winner... USA Softball, NFCA and ESPNW National Player of the Year... Pac-12 Conference Player of the Year... The list goes on and on.
With her signature brunette curls and #00 jersey, there are few players that college softball fans are eager to watch more than Rachel.
Here are a few things you probably didn't know about UCLA's star hurler.
Rachel puts family first.
They say that if you really want to find out who or what someone loves the most, look at what they photograph. One peek at Rachel's Instagram account (which is over 10,000 followers deep, btw) and you'll see exactly where her heart is: It's with UCLA and her family.
Candids in her letterman jacket. Selfies with her mom and teammates. Adorable smiley snapshots with puppies and little cousins. It's a genuine display what she loves most in life.
"I love to go home and be with my family," says Rachel, whose smile can be heard over the phone. "They're only a drive away. I'll go home just to watch Netflix or see a movie with my parents. I'm only an hour away from them."
In fact, that short drive from her Bruin home in Los Angeles to her family home in Palmdale was a huge factor in her decision to play for UCLA in the first place.
"I'm a huge family person," Rachel reiterates. "They're also a big reason why I chose UCLA. It's not just that my parents can come to all of my games... my aunts, my uncles, my cousins... they can come whenever they want to when we play at home. The relationship I have with them is amazing."
We can thank her cousins Kristin & Shauna for...basically everything.
Rachel credits the start of her amazing softball career to her older cousins, Kristin and Shauna. She was first introduced to the game as a young fan when she attended their high school games with her parents.
"I remember going to their high school games -- I would sit behind the dugout and cheer with them," says Rachel. "When we left, I told my parents that I kind of wanted to try it. I did and fell in love with it."
But Kristin & Shauna's influence didn't stop there. The numbers you see across Rachel's jerseys pay homage to her childhood idols: #00 & #21.
"Kristin wore double-zero, so I always did," Rachel explains. "And for Team USA, I wear #21 because my cousin Shaunna wore 21. I love getting to wear both of their numbers."
So hey... Kristin & Shauna: If you're reading this, thanks for giving us one of collegiate softball's most talented and hard-working players.
We owe ya.
She's a trendsetter.
Back at Highland High School in 2015, Rachel was named the Gatorade National Softball Player of the Year. UCLA has signed a GNSPOTY every year since.
In June, Megan Faraimo, a 6-foot-1 senior right-handed pitcher, was named the 2017-18 winner. The year before that, Bubba Nickles (now a junior utility player for the Bruins) claimed the title. And, of course, Rachel is the one who started the trend in the 2015-16 season.
She says it's no coincidence that the nation's best end up in Los Angeles.
"It's our recruiting," she says. "We are recruiting the best of the best. I'm very excited to be out there with Megan Faraimo this year. She's had an outstanding fall season and it's a great opportunity for us now that she's on the junior national team and we have another Bruin representing on that level."
Yeah, she can pitch. But have you seen her hit?
We know the girl's got mad skills on the mound.
Her resume is "CVS Pharmacy Receipt" long, but here are some highlights: During the 2018 season, she produced a 29-4 record in the circle. Rachel also recorded a 1.31 earned run average and 315 strikeouts in 208 innings of work.
But what may be even more impressive is her consistency at the plate. In just two years with the Bruins, she totaled 19 HR's, 83 RBI, and a .332 batting average.
"I absolutely love pitching, but I think I take a little bit more pride in hitting," says Rachel. "Simply because I have to work a little bit harder than others to maintain what I can do."
During the 2018 WCWS, Rachel hit .273 with 10 RBI and two homers. That would be impressive for any player. But she also did work in the circle, pitching almost 87% of the innings the Bruins played during the tournament.
She enjoys being one of the few and far between "hitting pitchers" -- but admits that it comes with some challenges.
Rachel says, "It's not easy, to be honest... being able to manage and separate the two."
She's kind of a psychic... maybe.
Rachel has a knack for turning her dreams into reality. And she's done it more than once.
It started with a love for UCLA.
"I'd loved UCLA since I was a kid," Rachel tells. "It was the very first college softball game I ever went to. And ever since then, if we saw them on TV or went to a game, I told my parents 'That's where I'm going to go. That's the school where I will make things happen. I'm going to be there one day.'"
And just a few years later, Rachel signed her name on the dotted line and became a Bruin.
But her manifestations didn't stop there.
At the beginning of the year, Garcia was named to the 2019 USA Softball Women's National Team. She will compete in invitational events and select tournaments ahead of this summer's 2019 Pan American Games.
How'd that happen? She talked the talk then walked the walk.
Rachel says, "It's such an honor. Since I was a little girl, it's always been I dream. I would sit in front of the TV with my parents and say, 'Mom... Dad, this is what I want to do.' And now that I'm actually in that position, it's so surreal. It's a blessing."
She knows sign language.
It never fails. Once a collegiate softball player becomes an upperclassman, folks suddenly begin to ask a certain question quite a bit: "So, what are you gonna do once you're done playing softball?"
Rachel couldn't escape this question from me either. But her response was one I didn't expect to hear.
"I'm trying to get certified in sign language for when I'm done with softball," she explains. "I'm taking sign language courses now. Hopefully, in the future, I can work with kids and interpret."
Rachel developed a love for sign language back at Highland High School and was eager to continue her study of ASL in college.
She explains, "It's not my major. I'm a history major. But luckily, sign language is offered as a foreign language at UCLA. I took it in high school and made some friends in the deaf community. That's how I fell in love with it. Ever since then, I just stuck with it and kept practicing."
Complicated signals from the catcher are small potatoes for someone fluent in ASL.
Rachel practices what she preaches.
"Happiness is not the absence of problems. It's the ability to deal with them."
That's the quote you can find in Rachel's Instagram bio. And it's never been more applicable to someone with a story like hers.
A little over three years ago, Rachel was a senior at Highland High School; and it seemed she was on the fast-track to becoming college softball's newest young talent. She had signed with UCLA earlier that year, and just days before was named a USA Today 1st Team All-American and the Gatorade State Player of the Year (for the second time.) And on June 6 at Manning Stadium in Irvine, California, she was looking to close out her high school career with a CIF Southern Section Div. IV title.
At the bottom of the 12th inning, she collapsed to the ground after throwing a pitch, feeling a sharp pain her left knee. She attempted to get back in the game in the 13th but knew something was seriously wrong.
Rachel's injury was initially diagnosed as a torn meniscus and surgery was scheduled for later that month. But to everyone's surprise, the doctors discovered that she also suffered a tear of her ACL.
She decided to redshirt her first year as a Bruin.
"Sitting out my whole freshman year was tough for me in general," Rachel admits.
And rightfully so. Just when everything seemed to be falling into place for the young pitcher, suddenly nothing was certain. She was two months away from starting college, playing with new teammates, and living in a new city. Combine all that with the physical and mental challenges of a life-changing injury... It would've been very easy for her to give up.
But just like her bio says, she picked herself back up and dealt with her problems head-on.
"It changed my mindset," Rachel says. "I had moments where I would think, 'Gosh, I really don't want to do rehab today.' But that one person would always encourage me and say they were seeing all the hard work I was doing. And that's what kept me going."
No more knee brace!
For the past two seasons, we've seen hardly seen Rachel on the field without a knee brace; and understandably so, given her history.
But she was excited to tell me that the knee brace is a thing of the past this season.
"I do not use a knee brace anymore," she explains. "I feel way more comfortable now."
Catch Rachel and the rest of the UCLA Bruins on Feb. 7 as they kick off their 2019 season in Honolulu at the Hawaii Paradise Classic.