Without question, the well-chronicled arrival of head coach Larissa Anderson to Columbia brought a renewed optimism to the 2019 edition of Mizzou softball.
Essential pieces in place, the Tigers appeared poised to make a run at an oft-elusive SEC title. To the chagrin of all involved, however, the narrative took a controversial twist when the NCAA handed down its recent postseason ban.
Before the edict, Anderson's impactful transition from the East Coast was enthusiastically welcomed across the spectrum.
"The players have adapted really well to coach [Anderson] and the standards she's set for us. It's different from what some returners have been used to, but it is a good different," said junior outfielder Cayla Kessinger. "We've learned so much in a short time. It's awesome."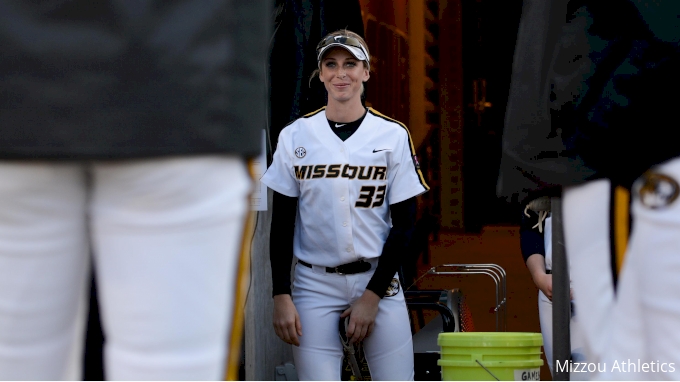 Anderson's club garnered two trips to the NCAA's while compiling an impressive 130-73-1 slate in her four seasons at the Long Island, NY university. Her solid reputation as a 'teaching coach,' was clear from the outset according to Kessinger. "The offseason has been full of re-learning or learning new skills and correcting fundamentals. There has been a lot of goal setting and making sure we take strides every day to achieve them. Coach always makes sure we know why we are doing certain things. It gives us more direction and structure, which is important when you are learning new skills," said the Saugus High School (CA) product, who relished a breakout year with a career-high .312 batting average, with 10 homers a two seasons ago under then head coach Ehren Earleywine.
Anderson's approach for the pending campaign was crystal clear upon her arrival. "Family, culture, and understanding we're in this together. We have a mission and a standard we will live up to and hold each other to that standard," she said during a summer press conference.
Days away from their opening contest, the Tigers remain in unison in their resolve to make a definitive statement during the campaign. "We'll be defined by not letting this get to us negatively. Instead, we're taking it for what it is and moving forward as we would if these sanctions were not in place," said Kessinger. "We will take pride in our university and play for one another."
Anderson took to social media at once following the decision, saying; "I am so disheartened by the committee's decision to hand down punishment against our current student-athletes who have done nothing wrong. It is unreasonable and undeserved. It is beyond me that the NCAA promotes the value of the student-athlete experience, while at the same time approving such demanding sanctions against an innocent group. I am prepared and eager to assist our athletic department and university in this appeals process and will do whatever I can to fight for my players."
"My initial thought when NCAA posted the ban, was frustration, confusion, and hurt," Kessinger said. "They have dealt us a tough hand, and it sucks, but with adversity comes strength right? Our discussions have been very transparent, questions we have regarding the sanctions are being answered to the best of administration's ability. Having those discussions and updates from coach or our administration has helped relieve stress and confusion. There has been nothing but positivity since the implementation of sanctions. The fan support has really ramped up since the sanctions began,"
Senior Regan Nash echoed her teammate in embracing the upcoming struggle; "Even with pain in our hearts, like there has been on many occasions before this one, we are going to fight and compete with everything we've got," she said via Twitter.
"We have a job to do, and we are going to stay the course. I promise you that, Tiger Nation."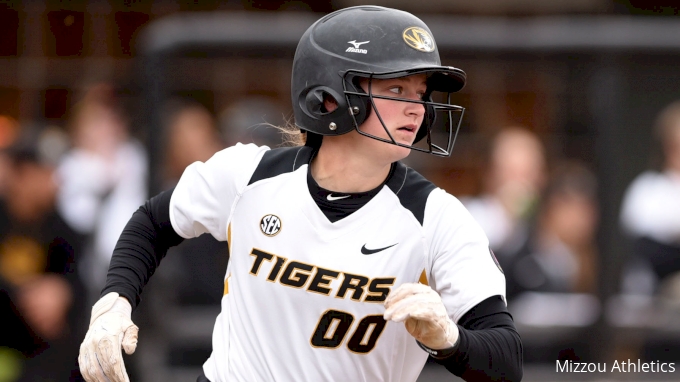 With a well-blended mix of returnees and incoming talent including 11 newcomers, the Tigers look to get out of the gate quickly. Complementing Kessinger who registered a 24-game safely reached base streak and a 14-game hitting streak, and Nash who set career highs in numerous offensive categories are senior Kolby Romaine, a second-team All-SEC selection, sophomore Brooke Wilmes, an SEC All-Freshman team selection, return. Romaine, among four seniors, broke out during her junior season, resetting single-season career-highs in hits, home runs, and RBI.
"As a team, we are moving forward in a positive manner and playing as if there is nothing holding us back from the postseason. We still have the same goals, same aspirations and our sole focus is moving forward. This just adds fuel to the fire,", said Kessinger. "Our fans, administration, and city officials have our back and have locked arms to make sure we have the support we need to succeed. The thing that will hold us together is our fight to prove people wrong and shock the world."