2019 TC/USA Nationals
Rising Star: Meet Virginia Tech Commit, Pitcher Emma Lemley
Rising Star: Meet Virginia Tech Commit, Pitcher Emma Lemley
Emma Lemley is projected to have a solid high school, club, and DI career at Virginia Tech.
Mar 5, 2019
by Philip Belfield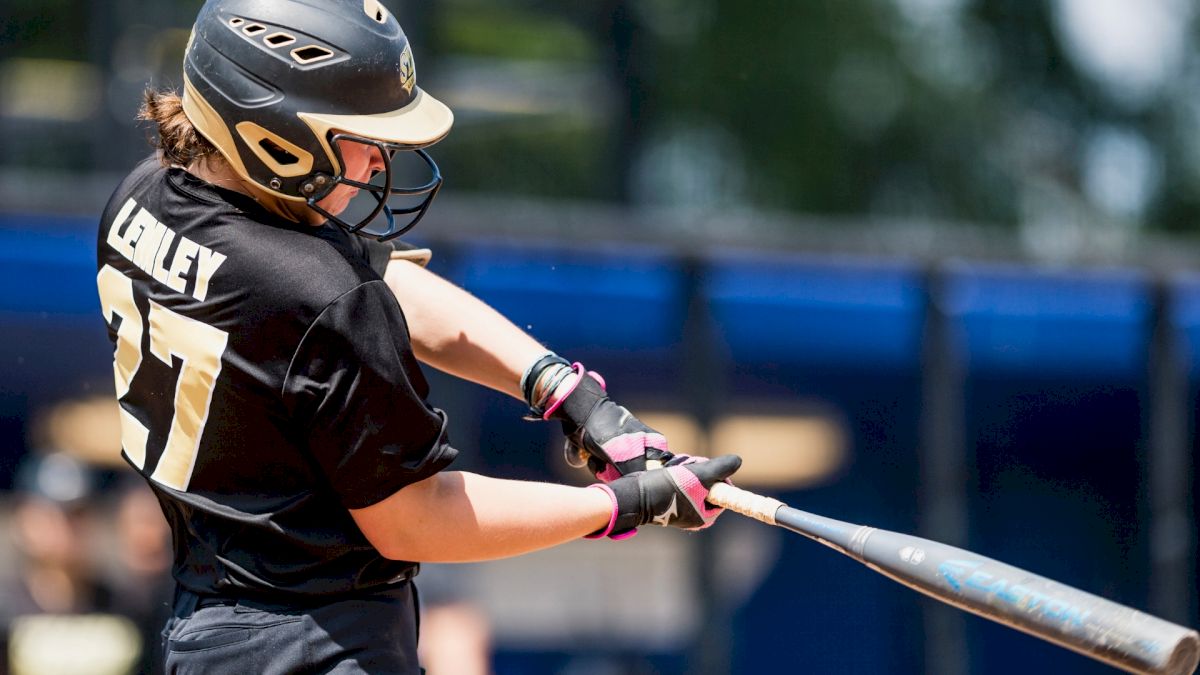 For players and coaches that faced Emma Lemley, they know her well, but there are many reasons why you haven't heard of her.
Lemley, a 2021 prospect from a small town known as Forest, Virginia. Forest has a total population of approximately 9,000 and is best known for, Poplar Forest, the summer home of Thomas Jefferson. She enjoys the close community feeling of the small town explaining, "On Friday nights you can find the whole town at the high school football game. It's not unusual to see just about everyone you know out to eat. I've made so many close friends, I wouldn't want to live anywhere else."
She may be hiding in an obscure town on the outskirts of Lynchburg, but the Lynchburg area has been flooded with softball talent over the last several years, especially talent from the circle with Jordan Dail now playing at Oregon, Braelyn Cooper at Liberty, and future ACC pitchers Millie Thompson and Madison Harris.
In just eight decisions as a freshman, Lemley delivered a 7-1 record with 158 strikeouts in just 65 innings including five shutouts and one no-hitter. Lemley was recognized as a member of the All-Region First Team after her freshman campaign.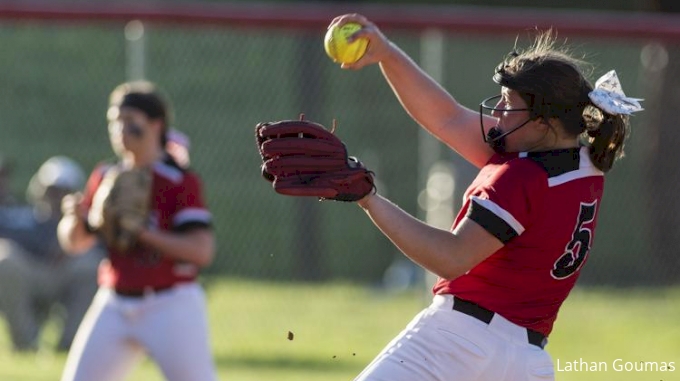 One reason Lemley flew under the radar, was the quick work by the Virginia Tech Hokies. The Hokies watched Lemley throw and committed her before word spread about the young flame thrower. It was June after her seventh-grade year and Lemley was shutting down juniors and seniors at the Scot Thomas softball camp, with her 60 plus mph rise ball.
The Virginia Tech staff watched her intently that summer and her offer was made in early September of her eighth-grade year. The feeling was mutual, as Lemley had the Hokies on the top of her list with an interest in studying at one of the top engineering schools in the country. Just like that, Emma Lemley was off the recruiting radar with her sights set on Blacksburg, Virginia.
The Starz Aligned
Before committing, she played for Tom Bunn's, Williamsburg Starz Gold organization developed a solid relationship with Virginia Tech sending numerous players to Scot Thomas' program. Former Starz Gold players included former All –ACC pitcher, Maggie Hall, former ACC Freshman of the Year Lauren Duff, and current VT pitcher Keely Rochard just to name a few.
With Lemley's ability to dominate her age group, it made sense for Bunn to move up Lemley an age group to help her development. When she could have been playing 14U, Lemley was playing 16U. Now that she can play 16U, Lemley has been playing for Bunn's 18U national team.
"We had no idea she was just a '21, she is very confident and carries herself like a seasoned 18u pitcher, obviously her skillset looks like a junior or senior," an opposing club coach in Virginia said, "She is certainly one of the best pitchers in Virginia in her class, combined with her power at the plate, overall athleticism and her competitive nature, she's a winner."
Lemley is strong, powerful and a complete athlete. She runs under 3.0 to first, she throws 63-65 in games and when not pitching she secures an infield spot. Last fall playing 18U, Emma held a 9-0 record and a .90 ERA with 54 strikeouts in just 40 innings. Lemley can also hit with power. Bunn says, "She's a monster, she's the total package with her dominant pitching and her ability to hit the home run ball."
Rapid Fire
How long have you played softball and at what point did you know softball was your love?
I've played softball since I was 7 years old and in the 1st grade. When I was about 11 years old, in the 6th grade, I realized that I absolutely loved softball. Up until then, I was actually convinced that I was going to go play basketball in college. Then, in the 6th grade, I got on my first travel softball team and that's when I really fell in love with the game.
What is it about the sport do you enjoy the most?
I love everything about the game, but my favorite aspect of softball is being able to see all of my hard work pay off. I put many hours into pitching and hitting, so when I finally get to compete and perform, it makes all of the work I put into it worth it.
What is your best strength as a player?
My best strength as a player is my composure and ability to stay positive through anything. As a pitcher, when I'm in the circle, I always keep a positive attitude with my teammates and myself. No matter what happens while I play, I just take a deep breath and focus on the next pitch.
Who has had the greatest impact on your development as a player?
My father, Bryan Lemley, has had the greatest impact on my development as a player. He has been my pitching and hitting coach ever since I started playing. We go pitch together about 3 times a week, and he always gives me good constructive criticism when I throw a bad pitch and compliments me when I throw a good pitch. He's hard on me, but he's my biggest fan and my best motivator.
Who are your softball role models and why?
My biggest softball role models are Jenny Finch and Angela Tincher. Ever since I started pitching, I loved seeing Jenny Finch pitch. Her mental toughness on the mound along with her competitiveness and focus inspired me at a very young age. That's why my number in softball is 27. When I was about 9 years old, I went to a pitching clinic at Virginia Tech and met Angela Tincher. Since then, I've worked with her numerous times. Her dad was her pitching coach, just like me, and she reminded me a lot of myself. She accomplished many amazing things for Virginia Tech while she played softball there and that inspired me to want to do amazing things there as well.
Why did you choose Virginia Tech?
I absolutely love Tech. Their campus is beautiful, and they have one of the top engineering programs in the country. I want to go into civil engineering, so academically, Virginia Tech was always the top on my list. I've been going to watch Virginia Tech play softball and going to camps ever since I was about 9 years old. I loved the previous coaching staff, and I love the current coaching staff. Both did and are now doing amazing things for the program, and I can't wait until I can finally play there. At Virginia Tech they say, "This is Home," and home is exactly what it feels like every time I'm there.