2019 Easton Invitational
What To Watch For At The Easton Invitational
What To Watch For At The Easton Invitational
DePaul, Boston, Iowa State, Harvard, Charleston, and Long Beach State travel to Fullerton to battle it out at the Easton Invitational.
Mar 12, 2019
by Chez Sievers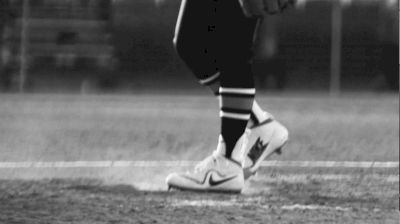 March 14-17 the Easton Invitational kicks off with Cal State Fullerton headlining the bill along with Boston University, DePaul, Iowa State, Harvard, Charleston, and Long Beach State LIVE on FloSoftball.
Cal State Fullerton (15-8)
The Titans return home after going 3-1 last week at the Silicon Valley Classic II. Coach Kelly Ford aims to capture their third consecutive Big West title with key returners Deshea Hill, Zoe Richard, Ari Williams, Taylor Dockins, and Sophie Frost. Williams leads the team in hitting with a .391 batting average, five home runs, 18 RBIs, a .672 slugging percentage, and six stolen bases.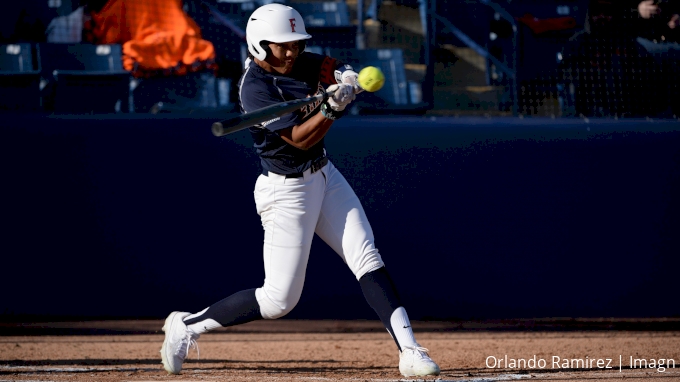 Hill is also on pace to make the Big West All-Conference team again with 17 RBIs and five doubles. This season, the Titans most notable win came when they upset top 25 Oregon utilizing Dockins, Sophie Frost, and freshman Dani Martinez limiting the Ducks to five hits.
Boston (11-7)
Under the guidance of 2018 ECAC Coach of the Year Ashley Waters, the Terriers have captured two Patriot League tournament titles in the last three complete seasons she's led the program. Last season was a record year for the program beating then No. 1 Oklahoma and winning their first Patriot League regular season title. The Terriers return Patriot League Player of the Year, catcher Alex Heinen who leads the teams with six home runs and 19 RBIs.
PL Pitcher of Year and Rookie of Year Ali DuBois also returns to the circle after school-record 28 win season with 11 shutouts. DuBois is currently leading the team with a 1.46 ERA and 66 strikeouts in 62.1 innings pitched. She was instrumental to big wins over San Diego State and BYU. Senior Emily Morrow and freshman Aliyah Huerta-Leipner are also off to strong starts batting above .300 with ten plus RBIs.
Charleston (11-11)
The MoHarvs are sitting at .500 for the season after going 2-2 at the Charleston Invitational. Senior Madi Brown and Lexee Emanuel return leading the offense with .300+ batting averages and combining for 20 RBIs.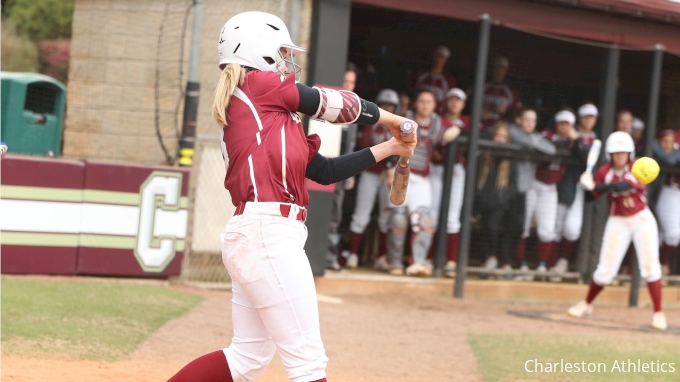 Watch for junior Yari Felix on the bases who is five for five on stolen bases and a .403 on-base percentage. Pitching by committee are Chandler Sparkman, Drayton Siegling, Izzy Berouty, and Summer Jenkins. With a 2.40 ERA, junior Sparkman leads the staff with 38 strikeouts in 35 innings pitched.
DePaul (17-5)
Following a 3-1 outting at the Memphis Tournament, Coach Tracie Adix-Zins is poised to bring her alma mater another Big East Conference title after voted to finish fourth in the polls. The Blue Demons are outscoring opponents 99-58 this season thanks to a barrage of RBI producers Morgan Greenwood, Jessica Cothern, Kate Polucha, and Gabby O'Riley.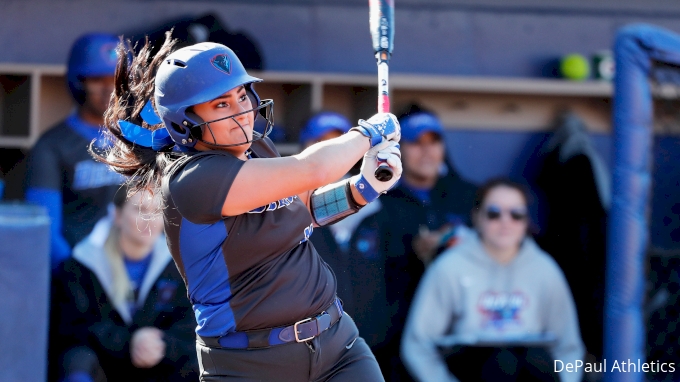 Cothern leads the team with 22 RBIs and three home runs and seven doubles. The Illinois native was named Freshman of the Year and was All-Big East Second Team last season. Natalie Halvorson and Krista Dalgarn split games with Halvorson leading with a 3.05 ERA.
Harvard (5-4)
Slated to finish first in the Ivy League, Jenny Allard is entering her 25th season as Harvard's head coach. Freshman Teagan Shaw emerges as one of the Crimson's top hitters with four home runs and nine RBIs in nine games. Tabbed Rookie of the Week on March 4th, Shaw rocked three home runs with six RBIs and a 1.077 slugging percentage in four games. Freshman Trina Hoang is also showing lots of promise batting .389 with three RBIs. Senior Katie Duncan and freshman Grace Krantz log in the majority of innings in the circle with two wins apiece.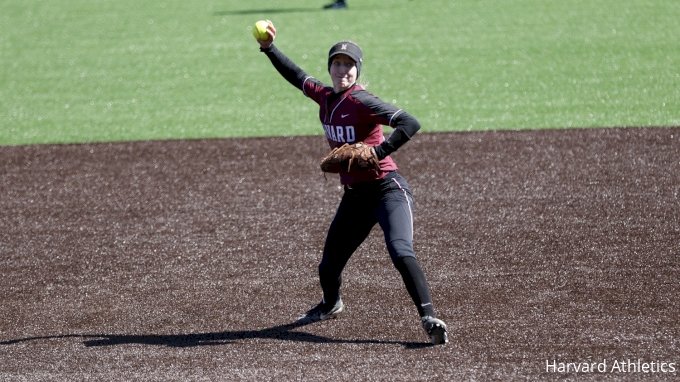 Expect senior Rhianna Rich to light it up on offense this weekend as she returns home after a remarkable junior season. Rich was an NFCA Northeast Region first teamer and was All-Ivy First Team batting .436 among the best in the country in batting average, runs scored, and triples.
Iowa State (13-9)
After a 4-1 weekend at the Shareslo Mustang Classic, Coach Jamie Pinkerton led the Cyclones to record-setting 45 home run season that resulted in their second consecutive NCAA postseason bid. NFCA All-Region Third teamer junior Sami Williams is leading the way with a .387 batting average, eight doubles, four home runs, 15 RBIs, and a .707 slugging percentage.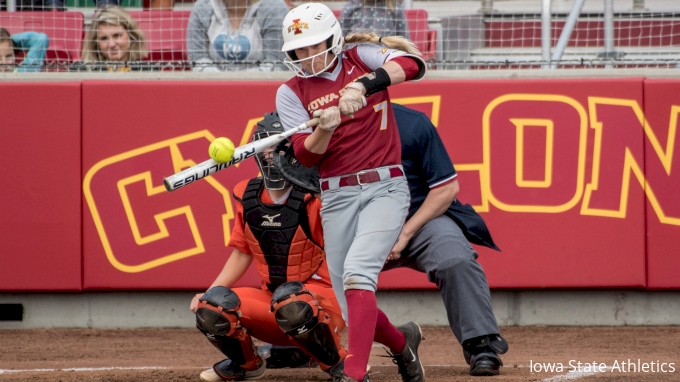 Seniors Sally Woolpert and Kaylee Bosworth are key components to the Cyclones offense collecting 25 RBIs and 11 extra base hits. In the circle, senior Emma Hylen and freshman Shannon Mortimer hold ERA's barely above 2.00 combining for 10 wins and 57 strikeouts.
Long Beach State (8-14)
Last season, Long Beach State finished 43-13 advancing to their 24th NCAA postseason appearance. This season Beach posted notable wins over North Carolina, Oregon State, and San Jose State. Senior Jamie Wren is off to one of her best career starts batting .368 with four doubles, two triples, five home runs, 26 RBIs, and an OPS of 1.119.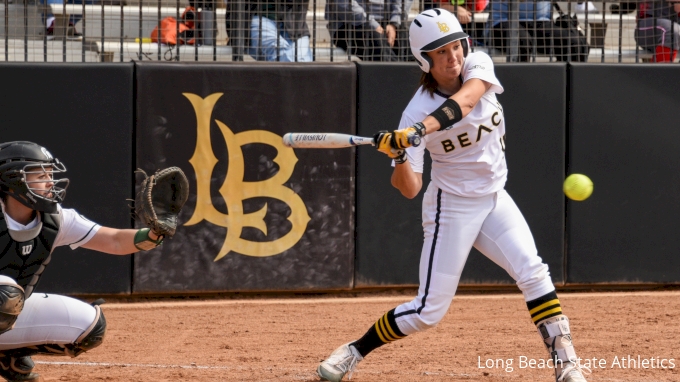 First-team All-Big West honoree senior Nichole Fry returns driving in 12 runs and hitting four home runs on the season. Transfers Ashley Coleman and Kellie White are throwing the majority of innings collecting seven wins and 12 losses with 65 strikeouts. They'll need to limit their walks going into the weekend.