Create a free account to unlock this article!
Get Started
Already a subscriber? Log In
Heading into last weekend's Dave Kops Tournament of Champions in the Arizona desert, the consensus No. 1 team in the nation, the Norco HS Cougars, had previously returned home to Riverside County with the tournament championship three times.
The Cougars dropped the Gold Bracket Final last season in Bullhead City to the Orange Lutheran Lancers but plowed through their season to earn the California Interscholastic Federation-Southern Section Division I title.
But this spring, the desert would belong to the Cougars.
Norco made it clear their distinction as the top team in the nation was justified, outscoring their opponents by a combined score of 32-3 over the weekend.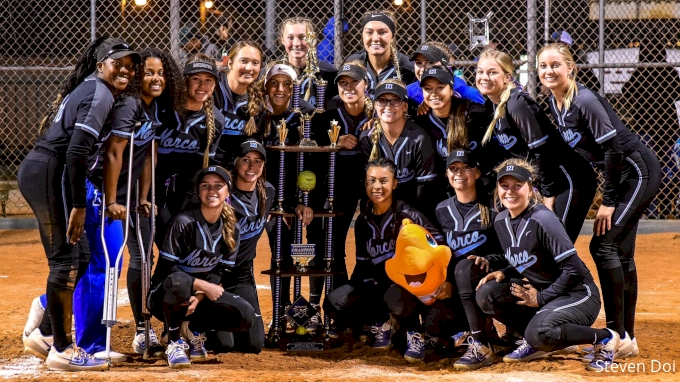 Paige Smith belted a pair of home runs and Sarah Willis threw a one-hitter as the Cougars easily handled Los Alamitos, 7-0 in the championship game to nab their fourth TOC championship and second in three years.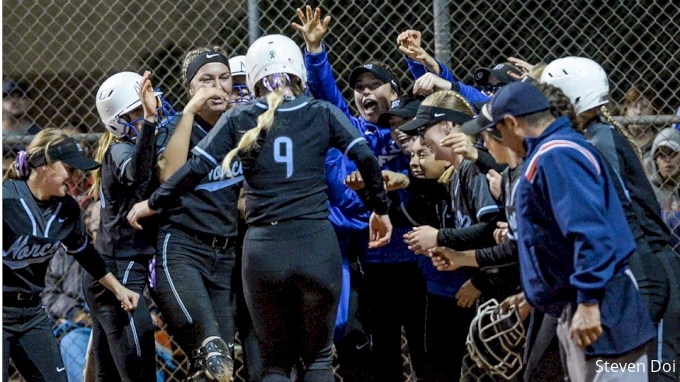 Their toughest challenge came Saturday afternoon in the semifinals against another Orange County foe. Marina held a 1-0 lead over Norco after four innings, marking the first time the Cougars had faced a deficit this season. The game ran into the ninth inning, with the Cougars plating a pair of runs in the top of the ninth to earn the win, 4-2.
Catcher Kinzie Hansen went 10-for-17, including a 3-for-3 showing at the plate in the championship game and driving in seven runs throughout the tournament.
The University of Oklahoma signee also had a pair of big plays on defense on the final day.
Hansen picked a runner off third base after a failed squeeze attempt in the first inning of the championship game, after having had a clutch throw-down to third to punch out a Marina runner trying to steal in the eighth of their extra-inning showdown with Marina.
Willis, a Washington pledge, and Stevie Hansen were an unbeatable 1-2 punch in the circle for the Cougars. Willis was 3-0 with a save, allowing only two earned runs while striking out 29 over 21 2/3 innings. Hansen was 2-0, allowing no runs and striking out 15 in 7 1/3 innings.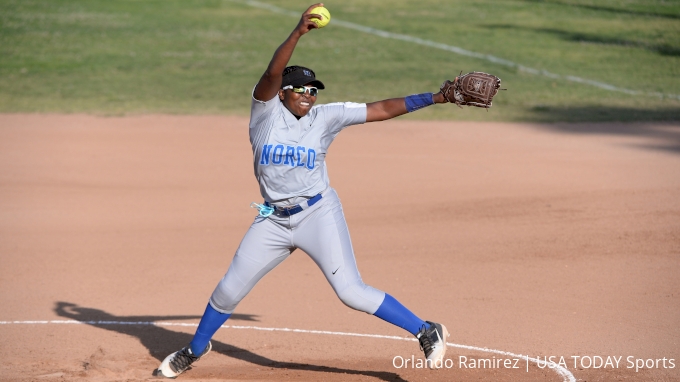 The younger Hansen, a sophomore, is a player head coach Rick Robinson tabbed as one who is stepping up so far during the young season.
"A few players have really stepped up," said Robinson. "Stevie Hansen (soph. pitcher) who has started the season 5-0 with 2 perfect games and a no-hitter in those 5 wins."
"Allison Beecher has been very productive at the plate to start the season out of the 9-spot batting .455 and she had a walk-off double in our first league game this season," added Robinson.
The Cougars return home to face a challenging schedule in defense of their division title, but there won't be much of a change in routine, according to Robinson.
"We didn't change anything from our regular routine in preparation for the TOC tournament," said Robinson. "Actually, we really didn't have a chance. We played games on Monday and Tuesday and spent Wednesday traveling to Arizona for the tournament."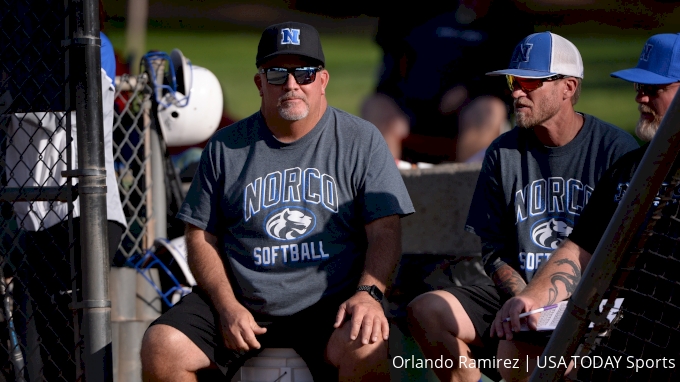 With six starters returning from last season's squad, the Cougars are poised to blast through another season.
The senior Hansen led the Cougars in 2018 with a .571 batting average and 35 RBI, according to MaxPreps. She had 44 hits and hit safely in 23 of 25 games and was named California Southern Section DI Player of the Year.
In the circle, Willis went 25-3 with a 1.26 ERA and 188 strikeouts pitching against an arsenal of Orange County sluggers last season, according to MaxPreps. Willis also batted .436 with 21 RBIs.
Robinson called out a couple of fresh faces for providing some pop to the Cougar lineup.
"[Our] most promising newcomers are Kyleigh Sand (SS), a junior transfer from Ayala high school. Kyleigh took over at shortstop for four-year starter Mikayla Allee who is now at the University of Mississippi," said Robinson. "She has also been productive in the middle of our lineup."
Abby Dayton, a freshman outfielder has also been making an impact. Dayton won the job in right field and has been productive hitting out of the two-spot in the lineup, according to Robinson.
A Mississippi signee, Smith was the hot bat for the Cougars during the 2018 postseason. She led the Cougars in "clutch hits," driving in 41 runs with seven home runs, ending the season hitting at a .470 clip.
Hansen, Willis, and Smith represent the Cougars on the 2019 MaxPreps Preseason All-American Softball Team.
"This year's team has a good mix of experience and newcomers," said Robinson. "They get along really well and have a good time together. They root for each other to do well and the team goals are a much higher priority than an individual goal."
With all their success, the Cougars do seem to be keeping their feet on the ground.
"They do have a tendency to act silly and goofy which does at times get on my nerves but it [lets] them stay loose so I am learning to deal with it," Robinson concluded.