It's easier to have fun when things are going well. Indiana Hoosiers right-hander Tara Trainer was having her share of good times as a freshman in 2016.
Trainer, an Ohio Gatorade Player of the Year at Lebanon High, set a new Indiana record for most strikeouts by a freshman (183), tossed her first no-hitter less than two months into the season, and captured Big Ten Co-Freshman of the Week honors three times.
In the first round of the 2016 Big Ten Tournament, Trainer threw a complete game four-hit shutout over Wisconsin, the Hoosiers' first tournament victory in 10 years.
But as Trainer and her teammates quickly discovered, it's a lot harder to have fun when you're struggling. The 2017 season saw the Hoosiers finish 23-31, losing in the first round of the conference tournament to Michigan State. It was their fourth losing season in five years.
Trainer went 13-17, but led the team in ERA (3.17), threw 16 complete games in 40 appearances, and finished third in the Big Ten with 173 strikeouts.
Something about the team's culture was off, but Trainer couldn't quite put her finger on it. Perhaps it was the dismal 3-14 road record. Maybe it was a penchant for falling behind early in games. Or, more likely, the Hoosiers had simply begun to be content with mediocrity.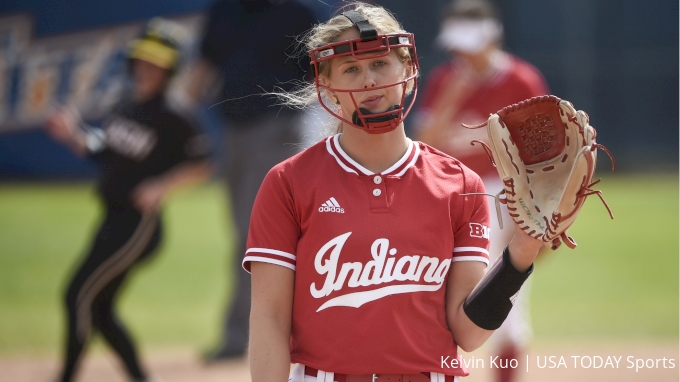 "I wouldn't say there was anything drastic that happened," the 5-foot-7 senior recalled. "We just didn't make the most of our opportunities. (The biggest challenge), I think, was the losing mentality from the losing records they had in the years before. You can't really have that to be successful."
The Crash
Trainer learned the importance of developing mental toughness long before coming to Indiana. In the summer following her freshman year at Lebanon, she faced a crisis that nearly claimed not only her softball career but her life.
One night in August 2012, Trainer was riding in the backseat of a car on her way to the movies when the driver of another vehicle ran a red light and t-boned the car. Trainer, who remembers little of the accident, suffered a collapsed lung, ruptured spleen, and fractures to her ribs, tailbone, pelvis, and skull. Unconscious, she was airlifted to a nearby hospital. Read more
Trainer had just completed a successful freshman season, leading Lebanon to the Division I state finals before losing to defending champion North Canton Hoover. Doctors told her she might never play sports again, devastating news for a multisport athlete who was already on the softball recruiting radar of SEC and Big Ten schools, including Indiana.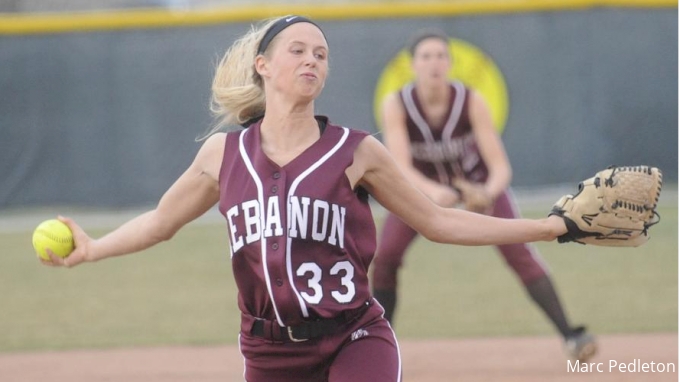 The hardest thing during recovery was getting back to the active lifestyle she enjoyed before the accident.
"I knew what I was capable of," she said. "It was just a matter of getting all the components back to what I needed to have success again."
After eight months, four of which were spent in a neck brace, Trainer was cleared to rejoin her team the following April. Remarkably, it was almost as if she had never left the circle. In 24.1 innings, she went 4-1 with a 0.58 ERA and 40 strikeouts. She finished her prep career 58-5 with 748 strikeouts and 32 shutouts.
But not everyone was convinced.
Hoosier True
"I had a lot of schools looking at me before the car accident," Trainer said. "Once the car accident happened, a lot of them dropped off. But Indiana was one that didn't, which I'm very thankful for. I would say that's the main reason (I committed to them)."
Following the disappointing 2017 season, Hoosiers head softball coach Michelle Gardner resigned. Shonda Stanton, who compiled an impressive 560 wins and two NCAA Tournament appearances in 18 seasons at Marshall, took over a program that hadn't made an NCAA Tournament appearance since 2011. Marshall pitching coach Chanda Bell joined her.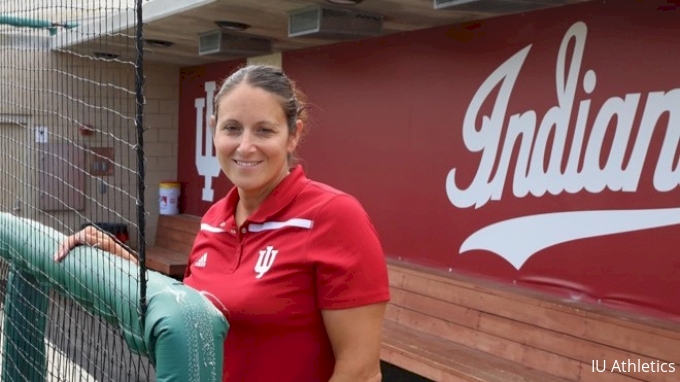 When Stanton looked around the Hoosier locker room for the first time, she didn't see a hopeless mess that would take years to rebuild. She saw a group of bright, talented players who just needed to find their true identity and learn how to demand higher expectations of themselves and each other.
But changing the culture of a program doesn't always happen overnight. The Hoosiers started the 2018 season 4-19 before winning 22 of their next 33 games for a 26-30 overall mark. They went 17-6 in the Big Ten, good for third, and got as far as the conference tournament semifinals before losing to Minnesota.
"Young people are resilient, they want more, and they'll give you more, but a lot of times they just need a little direction," Stanton explained. "The best teams are player-led, not coach-led. It's been fun to watch that growth."
One of those leaders is Trainer. She isn't the vocal type but lets her work ethic do the talking. As an example, Bell points to Trainer's preparation for each opposing hitter she'll face that day.
"We go over scouting reports, we watch film together, so she knows how we're going to attack hitters," said Bell, who played at Kentucky and left as the winningest pitcher in school history. "She does a great job in leading the other pitchers. We'll be at dinner, and she'll get all the pitchers together and say, "Hey, we're all sitting at the same table. Bring your scouting reports"."
Bell became the first pitcher in Kentucky history to record 200-plus strikeouts in each of her four seasons. Trainer has eagerly embraced her coach's techniques of calling a game, attacking hitters, and improving ball spin and finger placement.
"She prepares more than anyone I've ever met," Trainer said. "I like her mindset of how she approaches things. She studies everything."
As a junior, Trainer recorded nine or more strikeouts in seven games, including 16 in a 4-0 complete game shutout over Samford. This season, she moved into second place all-time in school history in strikeouts. She has a knack for luring hitters into chasing her rise ball with two strikes, Bell says, but her go-to pitch is the screwball.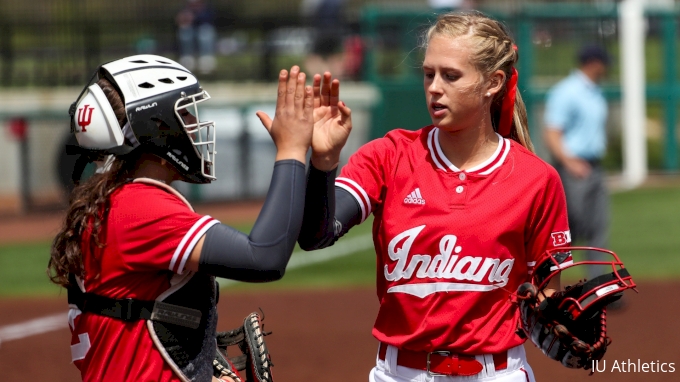 "After watching her pitch, I could see (her best pitch) was the screwball, based on how tight her spin was," Bell explained. "She had a little more control of it than the other pitches."
This season, the team was 28-10 heading into an April 5 weekend series at No. 23 Michigan but were swept by the Wolverines to fall to 3-6 in conference play. Trainer took a 19-5 record and 1.75 ERA into the Michigan series. She's tied for second in the country in wins, and her 171 strikeouts rank first in the Big Ten and fifth nationally.
Yes, fun times are back in Bloomington. But as Trainer prepares to leave the Hoosiers after this season and start a new chapter, she hopes to pass on a lesson she learned that night in August 2012, when she almost lost everything.
"Having success in high school before (the accident), and having to face that, put stuff in perspective," Trainer said.
"You need to make the most of what you have. When you face adversity, you have to develop a mindset that can get you back to the place where you feel comfortable and confident."
- Tara Trainer