The junior class for the Arizona Wildcats is on a mission to be one of the greatest collection of players not just in program history, but in the nation. Leading the way are a trio — Jessie Harper, Dejah Mulipola, and Alyssa Palomino-Cardoza — who have combined for 50 home runs this season, the most for any three players from one team.
In fact, the Wildcats possess the only roster in the nation that includes more than two players with double-digit home runs — Harper (21), Mulipola (17), and Palomino-Cardoza (13), and Malia Martinez (11). For perspective, the combined total of the four juniors would rank them eighth in the country if they were their own team.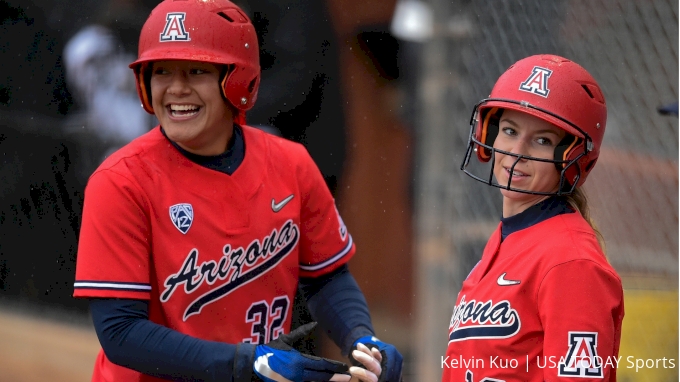 "We definitely feed off each other and have the utmost confidence in each other," said Harper, who leads the nation in home runs and is ranked fifth nationally in slugging percentage. "We have a motto here at Arizona known as 'Pass the bat' and we are confident that each player in the lineup and off the bench will put the ball in play and hit the ball hard. Knowing what each one of us brings to the table has allowed us to be relaxed at the plate. We take pride in knowing how dominant we can be and that has helped us so far this season."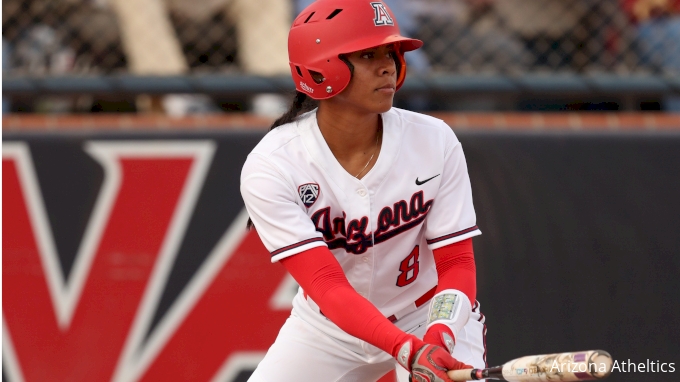 The Wildcats lead the country in home runs (81), already surpassing their 2018 total of 75 that was sixth most in the country. The 81 home runs exceed the number of total runs that Arizona's pitchers have allowed all season (74).
The display of power is a prime reason why the No. 8 Wildcats (35-7, 12-0) are off to their best Pac-12 start in program history (2017, 13-0; 1994, 23-0). After a tough early stretch in which they faced eight teams currently ranked in the top 25, the Wildcats have reeled off 17 consecutive victories, most recently three convincing league wins over Pac-12 foe Utah (13-0, 22-1, 13-2) and non-conference opponent Grand Canyon University (6-0, 2-0, 8-1).
During Arizona's 17-game winning streak, which began after the Wildcats suffered two close defeats in a three-game series against then-No. 1 Florida State, the Wildcats have outscored their opponents 152-14.
"The losses (to FSU) were an eye-opener," said Harper, who is 10th in Arizona history with 58 home runs for her career, two away from becoming the fourth Wildcat in school history to hit her 60th career home run play on the field. "We could have done things differently and came away with wins but we realized that we can compete against anyone on the field. It motivated us to compete and play our game and not worry about the other team. If we focus on what we do best, we know we can be as great as we want to be."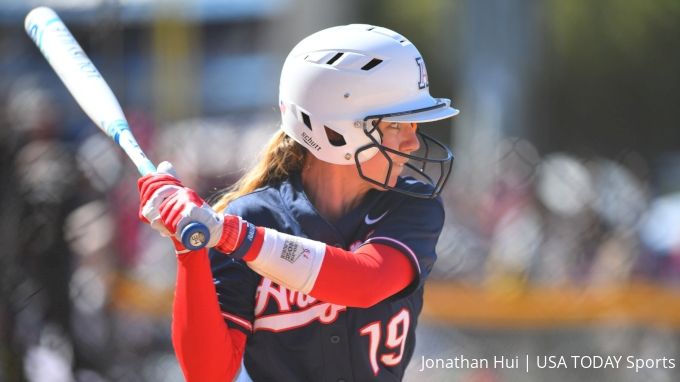 A large part of that confidence stems from when the Arizona players played either with or against each other in the ultra-competitive club circuit.
Mulipola and Palomino-Cardoza are two of seven current Arizona players who were a part of the nationally renowned OC Batbusters club. The two won three national championships while playing with the organization based in Orange County, California.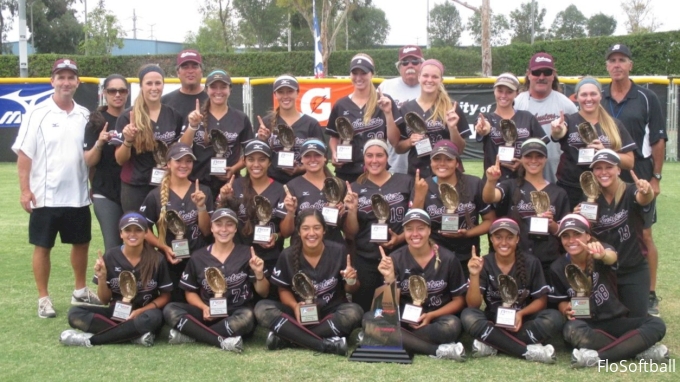 "We take pride in being great and it is what we learned early on from our coaches with (the OC Batbusters)," said Palomino-Cardoza, who also helped lead Mission Viejo High School to a CIF championship in 2014 and state runner-up in 2015. "Mark Campbell and Mike Stith instilled in us to approach the game with a winning and tough-nosed mentality. Keeping that mentality here of being great and being dominant has influenced the chemistry of this team."
The mentality has certainly contributed to a dominating offense. Arizona's offense is top 10 in the NCAA in home runs per game (1st - 1.97), slugging percentage (3rd - .638), batting average (6th - .344), scoring (6th - 7.46) and on-base percentage (.427).
The power at the plate has been so impressive that the home fans -- who are nationally known to be one of the most faithful — have begun showing up earlier than usual to watch batting practice.
Case in point, a recent home run by the left-handed swinging Palomino-Cardoza that landed on top of the Gittings Building which is situated beyond the right-field wall of Rita Hillenbrand Memorial Stadium was a follow-up performance from a similar blast in pre-game warm-ups.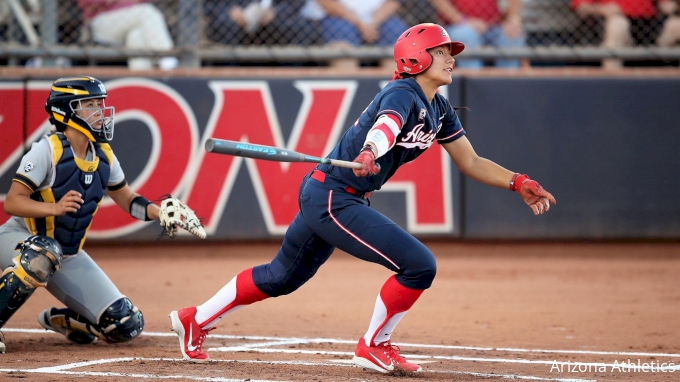 "She hit it a ball like that ironically during batting practice over the scoreboard and I asked if she thought she would be able to do it in a game and then she did," Mulipola said. "The building has to be at least 60 feet tall. It was awesome. That was definitely the most impressive any of us have had this season."
Harper played for the So Cal Choppers Gold, a club that often battled against the Batbusters in major tournaments. The Arizona shortstop believes the success of the Wildcats is due in large part to an Arizona roster that has 16 players who competed for a California club team.
"Just the fact that we know how great the teams are in California and how competitive it can be has allowed us to step in almost immediately and contribute right away," said Harper, who has been named first-team all-conference and all-region player for two consecutive seasons.
Or to put it more bluntly, as Mulipola described, the Wildcats as "An incredibly confident bunch of players."