Aspen Wesley once had visions of playing college basketball. But when the No. 1 Neshoba Central (Mississippi) High Rockets pitcher got her first taste of pitching in the circle at age eight, softball became her new passion.
To say she made it her mission to become the best would be an understatement. Wesley, who will play for Mississippi State next season, threw hundreds of balls a day at a spot marked with chalk on a brick wall outside her Philadelphia, Mississippi home. If it rained, she took her practice indoors, moving her younger brother's mattress against the wall in the hallway to use as a target.
"Let me tell you, I broke so many lightbulbs," she recalled with a chuckle.
Any complaints her family may have had are long since forgotten. A starter since seventh grade, Wesley was listed No. 86 by FloSoftball in the 2019 recruiting class. She has earned six letters at Neshoba Central and was named Mississippi Gatorade Player of the Year three straight seasons.
Signing Day
November 29, 2018, was a significant date for two reasons. It was National Signing Day, with Wesley making her commitment to Mississippi State official. It also happened to be her 18th birthday. Her mother wore a sweater bearing the Bulldogs maroon-and-white colors to celebrate the occasion.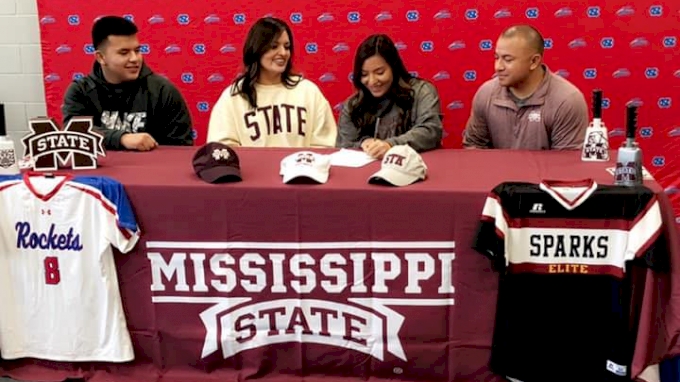 The Bulldogs showed interest in Wesley as early as middle school playing for Sparks Elite, and she committed to them in the summer following her freshman year.
"When I went there (for a visit), the atmosphere was awesome," Wesley recalled. "I felt like I was welcome there, with open arms. It felt like home."
In her eighth season as Bulldogs head softball coach, Vann Stuedeman notched 266 victories as of April 11, just 29 wins shy of tying the record for most wins by an MSU head coach.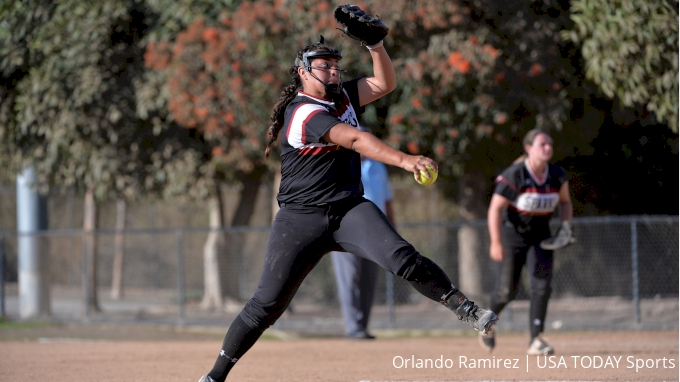 "We are thrilled Aspen chose Mississippi State," Stuedeman said in a news release on signing day. "She has filthy spin that creates miss-hits and swing and misses."
Beyond The Stats
Wesley's numbers certainly back that up. She owns all of Neshoba Central's strikeout records, including most in a game (21), and in a career (1,519). She went undefeated as a junior, going 23-0 with a 0.24 ERA, 15 shutouts, nine no-hitters, and a perfect game in 143.1 innings. She also batted .421 at the plate. In her sophomore year, she was 25-2 with a 0.77 ERA, 15 shutouts, and one no-hitter. As a freshman, she posted a 24-1 mark with a 0.18 ERA, 14 shutouts and three no-hitters.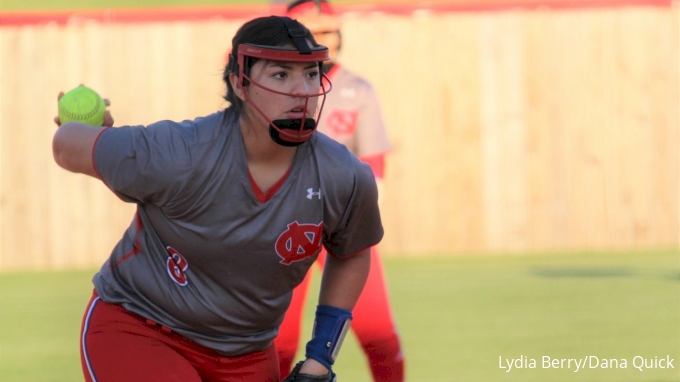 Beyond the stat line, Rockets head coach Trae Embry says the Bulldogs can expect to get a complete team player.
"The stats speak for themselves," Embry said. "But behind the scenes, you see a person who is prom queen, she's up for homecoming queen, so unselfish. She leads by example. She's not going to do a lot of the hollering or a lot of the vocal stuff. But (her teammates) all know that we're going to go as she goes, and they know to follow what she does, especially the younger kids."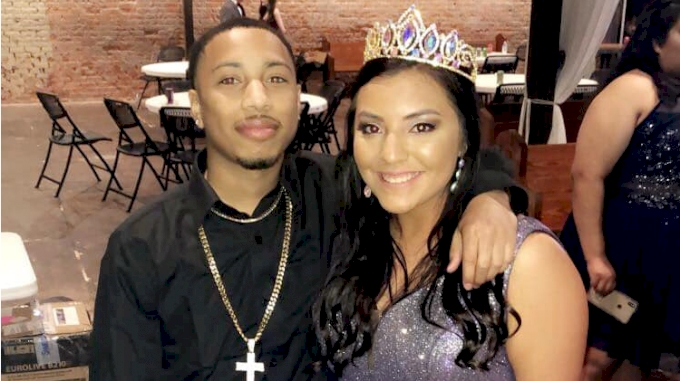 It's no coincidence that the Rockets have become a softball dynasty in Mississippi with Wesley in the circle. Since 2013, the team has won six consecutive 5A state championships. They show no signs of slowing down this season, posting a perfect 21-0 overall record as of April 9. They've been atop the USA Today Sports/NFCA High School Super 25 poll for 11 straight weeks, and are riding a 60-game winning streak.
Wesley is 14-0 with a 0.80 Era in 87 innings. She's given up just 13 hits and nine walks while striking out 217. Opponents are batting a paltry .047 against her. She's contributing at the plate as well, hitting .431 with two home runs, 20 RBI and six doubles.
Glimpse Of The Future
In last season's state tournament, the Rockets played at Nusz Park, Mississippi State's home softball field. The experience was particularly thrilling for Wesley, knowing she would soon be pitching there as a member of the Bulldogs.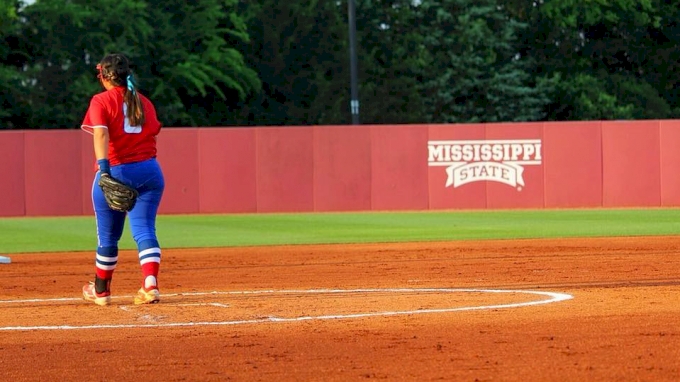 "It felt like a dream," Wesley said. "I remember when the bus pulled up, I was chill and everything. Then, we got behind the field, and I thought, "my gosh, I'm really fixing to play on my home field". It was really exciting."
Her jitters quickly vanished. In the two-game championship series, which the Rockets swept, Wesley posted a 0.14 ERA and 31 strikeouts. She went 3-for-7 at the plate with a homer and three RBI.
It takes more than great physical talent to be successful in the circle. Mental toughness and laser-sharp focus are important, too. Wesley learned this lesson one day when she was about 10 years old. A couple of fans were making an excessive amount of noise while she was pitching.
"It really broke me down," Wesley said. "I was crying. My mom was like, "as a pitcher, you're going to have to get used to this, it's not going to be the last time"."
To get accustomed to such distractions, Wesley would often play loud music during practice.
"After that (incident), when other people would start doing that, it didn't get in my head so much," she said.
Spin It
Opposing hitters are often fooled by Wesley's rise ball, causing them to swing at pitches above their eyes. But she and Embry both agree her most devastating pitch is the curveball.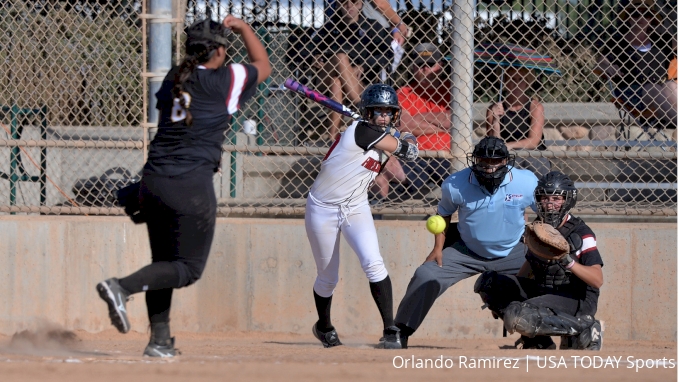 "I love the curveball," Wesley said. "If you need me to throw it high, I can do that. If you need it a little lower, I can also do that. I'm learning to mix speeds with it."
One of Wesley's biggest influences is former Florida Gators pitcher Delanie Gourley. Wesley had the opportunity to watch her in person after a game at Ole Miss and got a picture taken with her. At five-foot-three, Wesley discovered the 5-4 Gourley didn't allow size to stand in the way of pitching at a high level.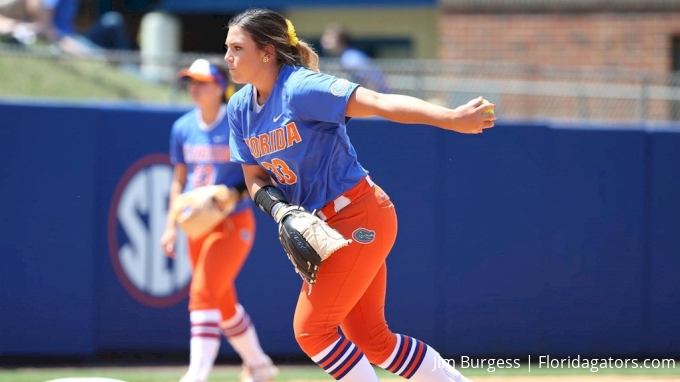 "She stood out to me because she's not the tallest of pitchers," Wesley said. "I (decided) if she can do this in college, I can do this. It made me have a drive and want to push myself more."
For all of her success in the circle, Wesley is quick to give credit to God for her talent, her parents for investing their time and finances, and the coaches and teammates who have supported her. As a Native American, she is involved with the Chahta Alla Youth Council (CAYC), which specializes in the development of Native American youth leadership in their community.
No one can be completely prepared for what lies ahead once they enter college, but Embry believes Wesley is as ready as anyone, particularly from a softball standpoint.
"Physically, I would say she is," Embry said. "I know it's going to be on a different level, but she's played on different levels, so I don't see that being a problem. Going to class and all that is an adjustment for anybody. But I feel like she'll move in and be able to contribute early."