Unlock this article, live events, and more with a subscription!
Get Started
Already a subscriber? Log In
255 strikeouts was the goal. Most would call 255 strikeouts a BHAG (Big Hairy Audacious Goal) for a high school pitcher. Well, just 19 games in and two thirds through the regular season, Kinsey Kackley, from McKinney, Texas had to set a new goal, because she already surpassed 255.
"I also had a personal goal that I set before the season and it was to end with 255 strikeouts since I fell short of my goal last year. I had to come up with a new goal since I beat 255 strikeouts before district (was over) so I pushed it up to 300 and (now) have already beat that."
Kackley is a sophomore, right-handed pitcher at Boyd High School. As of this article, Kinsey leads the country in strikeouts with 423. The next closest is nearly one hundred strikeouts behind her. Kackley mowed down batters at a rate of 2.24 batters per inning and 12.4 strikeouts per game (some games did not go the full seven innings). Opposing teams do not look forward to facing Boyd High School, because Kackley has held opposing batters to a .106 batting average with a .59 ERA.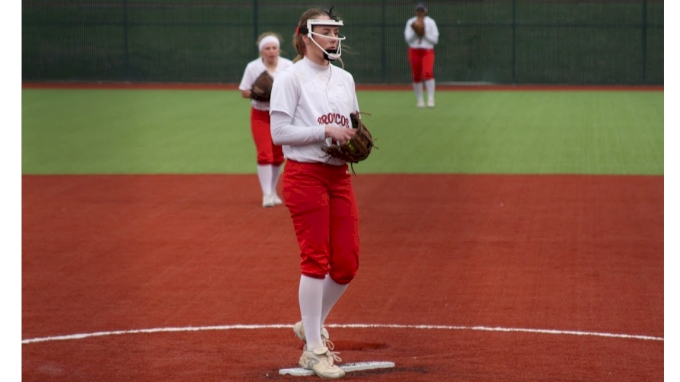 With those kinds of numbers, it is no wonder that Kackley enjoys mathematics. Tom Gurley, Head Coach of Vision Fastpitch 16U Gold, in which Kackley plays, described his ace pitcher as a "fun, happy kid that loves doing all types of things. She loves church, she is an amazing friend and rock solid daughter to her parents. Kinsey is a solid student-athlete with a love for math."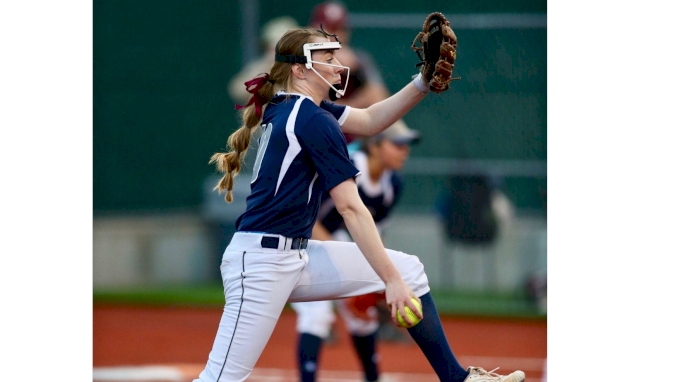 Kackley started pitching at the age of nine and gives credit to her father for teaching her the basics and instilling in her a love for pitching. Pitching instructor, Tricia Wilson, is whom Kackley works with now. "Tricia has helped me so much in the past few years. She's been amazing to work with and has helped me with gaining control and speed." Kackley's speed seems to be her strength as she regularly hits 63-65 miles per hour in games and on occasion can hit the upper 60s. Considered an up and down pitcher, Kackley has a killer rise, drop and a changeup that drops off the table.
Texas Showdown
Kackley's dominance was on full display in a Texas showdown with Plano West High School. Plano West sports 2019 Stanford signee, Tatum Boyd in the circle. Plano West walked away with the win, however, Kackley did rack up a school record twenty-five strikeouts in eleven innings.
When Kinsey was asked, about her season highlight, it was not the 25 strikeouts it was more about winning. "So far my season highlight was beating The Colony (3-0) and being one of the only pitchers to shut down a very strong lineup." She struck out fourteen batters and gave up just two hits in the shutout win over one of Texas' best high school teams (28-3 at time of article).
The Colony boasts a roster that includes several major commits in, Karlie Charles (Iowa commit), Jacee Hamlin (Texas Tech commit), Jayda Coleman (Oklahoma commit) and Madison Hirsch (Kansas commit). Kinsey later broke that school record with thirty-two strikeouts in a fourteen inning 1-0 win against Plano Senior High.
The secret to Kinsey's success has been her training. Lessons are at least once a week and then pitches on her own three to four times per week, where she spends most of her time on "situational pitching" and "the mental side of the game, stay confident and relaxed."
Kackley has recently been tapped as a finalist for the Dallas Morning News Pitcher of the Year along with Tatum Boyd and Karlie Charles. Although, Coach Gurley says she is not just a pitcher. "She is a very good hitter that does not strike out very often, she plays outfield but can play anywhere on the dirt if we need her. She is a fierce competitor," described Gurley.