2019 TC/USA Nationals
Rising Star: 2020 Haley Pittman, The Ruthless Southpaw From Alabama
Rising Star: 2020 Haley Pittman, The Ruthless Southpaw From Alabama
Haley Pittman chose a new path following the Auburn Clint and Corey Myers resignations in 2017. This opened the door for Florida.
Apr 30, 2019
by Stephen Kerr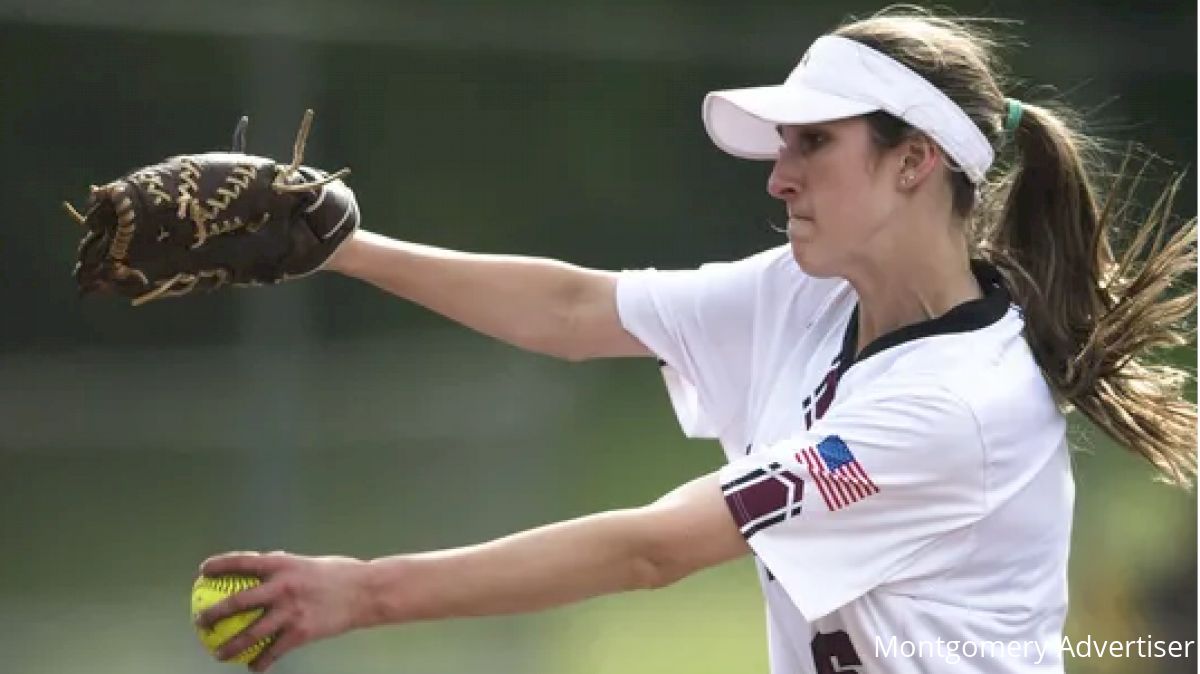 Wishes don't always come true. But as Alabama Christian Academy Eagles left-hander Haley Pittman has learned, life doesn't always have to play out like a fairy tale. Sometimes, disappointment can lead to bigger dreams and better opportunities.
During her freshman year at ACA, Pittman announced she was committing to Auburn. Not surprising, considering the school's close proximity and winning tradition. The softball team was coming off back-to-back SEC Tournament championships and Women's College World Series appearances in 2015 and 2016.
"It was always Auburn," Pittman, now a junior said of her allegiance growing up.
Pittman was impressive as a freshman, posting a 28-5 record with a 1.05 ERA, three no-hitters, 62 walks, and 346 strikeouts. In 2017, she was an Alabama Sports Writers Association Class 4A first-team selection and was named the Montgomery Advertiser Class 1A-4A Player of the Year.
From Auburn To Florida
But trouble was on the horizon for the Auburn softball program. The school launched a Title IX investigation following anonymous ethics complaints of improper relationships by assistant softball coach Corey Myers, son of head coach Clint Myers. Both coaches subsequently resigned. Pittman, who also plays for the Atlanta Vipers Holbrook 16U travel team, changed her commitment to Florida on the recommendation of Vipers catcher Emily Wilkie, another Gator commit.
Through 14 seasons as head softball coach, Tim Walton guided the Gators to 13 NCAA Regional appearances, 11 Super Regionals, and a nation-best five WCWS championship series appearances.
As she looks back on her recruiting experience, Pittman believes everything worked out for the best.
"Things happen for a reason," she said. "Coach (Walton), he's really nice, and I think I'll be very successful there."
Striving For Perfection
As a sophomore, Pittman went 28-6 with a 0.93 ERA and a .162 OBA in 36 appearances, striking out 331 and walking 45. In her first 26 appearances this season, she is 21-5 with a 0.82 ERA, 25 complete games, 274 strikeouts and 42 walks in 136 innings. Three of her losses came against Class 6 or 7A competition.
Like most athletes, Pittman hates to lose. She tries not to dwell on losses too long, but there's always one game or moment you'd like to have back. In her case, it was a tough 1-0 loss against Hale County in last season's state quarterfinals.
"(I've learned) to just bust it and move on, don't carry it out to the next game," Pittman explained.
Several of her best performances this season have been against schools in higher classes, including a 5-1 win over 7A No. 2 Spain Park, and a 4-3 victory over 7A fifth-ranked Hewitt-Trussville. In a 5-0 shutout of 6A second-ranked Northview, Pittman allowed just one hit while striking out 14. She's pitched two no-hitters this season, including a 5-0 perfect game with 13 strikeouts against area rival Montgomery Catholic.
Her most satisfying game to date, she says, came against Class 2A's top-ranked G.W. Long. Pittman gave up four hits and one earned run while striking out 11 in a 5-2 win. It was Long's first loss of the season.
"We came together as a team, we worked together, and broke their (unbeaten) record," Pittman said.
Student Of The Game
As a member of the Vipers in the summer of 2017, Pittman was invited to participate in the Select 30 All-American Camp, a three-day event in Baton Rouge featuring teams from 40 states. Following the event, she was named first-team All-American among Class of 2020 participants.
"It was different, just meeting other girls from around the country," she recalled.
When she's not in the circle, Pittman does her share of damage at the plate against opposing pitchers. She plays first base and hits third in the lineup with a .474 average. She doesn't recall a defining moment when pitching took priority over hitting. But she credits her grandfather, Pat Pittman, for teaching her the finer points of pitching as a child. Her father, Richard Pettijohn, would catch for her.
They taught her well, says head coach Chris Goodman, a former catcher who played at Faulkner University. The first time he saw Pittman in the circle was during seventh-grade tryouts. He was so impressed that he moved her up to varsity full-time by her eighth-grade season.
"I could just tell her arm speed, her control, the way she spins… her granddad has done a great job with her," said Goodman, who coached baseball for 21 years before taking over as head softball coach of the Eagles in 2007. "She's a complete package."
Pittman is a student of the game, especially when it comes to her personal statistics. Case in point: she's been eyeing the school record for career strikeouts (1,202) since seventh grade. Ask her how many K's she needs to get to that record, she'll not only tell you the number (40) but predict when she'll get there.
"She informed me that she would have that record by the time the area tournament rolls around," Goodman said. "I always say all pitchers want to be the princess. Haley has to be the princess (when she's) in the circle."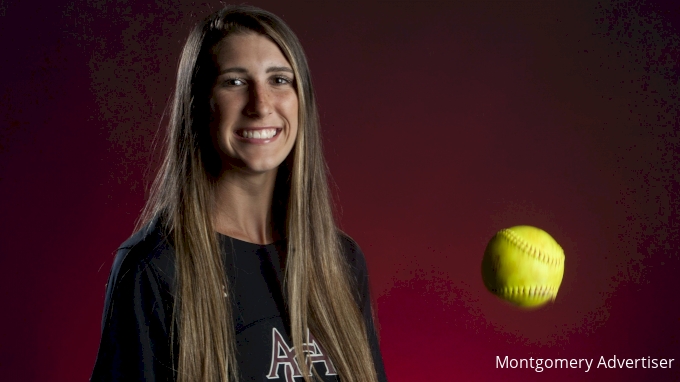 When the velocity and movement of Pittman's rise ball is at its best, she's nearly unstoppable, Goodman says.
"Haley knows the game so well, she can throw the low rise ball, throw it up, out, in," Goodman explained. "I don't have to call exact locations for her. She understands what we're looking for."
While Florida is in her future, there is still over a year of high school left before she must face the transition to a Division I program with a winning tradition. Besides, she has one more big wish before graduating in 2020.
"Win two state championships," she said.
The Eagles are certainly up to the task, having played in 21 of the last 22 state tournaments, winning nine titles. As of April 26, they are 25-9 and unbeaten in Area 4 play and have been ranked No. 1 all season in the ASWA weekly poll. No matter what lies ahead, there is a certain princess in the circle who will do everything in her power to make that wish come true.