Tatum Sparks acquired her love of softball from watching older brother Tanner excel as a baseball player. Tanner, a standout two-way player at Shawnee (Oklahoma) High School, captured All-State Player of the Year honors and led the Wolves to a perfect season and their third consecutive state title in 2016. He just completed his redshirt freshman season as a pitcher for Oklahoma State.
Extra fun day of baseball today!!
⚾️OSU Big12 Champions⚾️ pic.twitter.com/DKYcdHoe9A

— Holly Sparks (@hdsparks24) May 27, 2019
"I always grew up watching him as long as I can remember," Tatum said. "We have always practiced together, whether it's playing whiffle ball or catch with each other."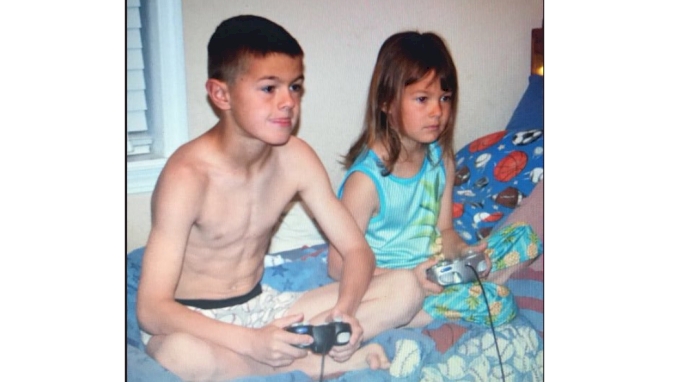 Inevitably, such practices lead to competition and trash talk of which one is the better hitter. Who comes out the winner most of the time? That depends on who you ask.
"It's probably about half and half," Tatum said.
Not surprisingly, Tanner has a completely different view.
"Oh no, I beat her every time," he said in between vehement protests from Tatum. "I am four or five years older."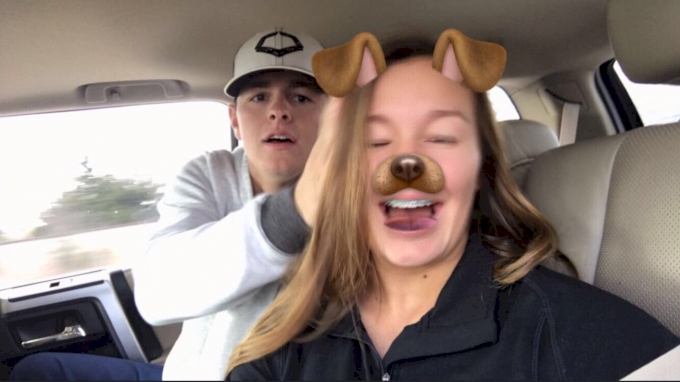 Spoken like a true big brother. Regardless of which version you choose to believe, it's clear that Tatum is every bit as competitive as her brother. Tanner respects his sister's talent on the softball field, a top-ranked right-handed-hitting shortstop entering her junior year at Shawnee this coming fall.
"I haven't been able to go to a lot of tournaments and watch her, because I was always traveling," he explained. "But I know she's really fast and has a pretty good arm."
When Tatum was still an eighth-grader at South Rock Creek, the Shawnee High softball team won just three games, one of them by forfeit. Tatum, who also plays basketball and runs track, joined the Wolves as a freshman the following season. The team went all the way to the Class 5A state tournament before bowing out in the first round. Tatum led the team in home runs and stolen bases and hit a homer in the regional championship game that sent the Wolves to the state tournament. But she credits the infusion of other new players besides herself as the biggest factor for the amazing turnaround.
"There was a group of girls from South Rock Creek that were in my grade too, so we all came to Shawnee together, worked hard and turned the program around," she explained.
Oklahoma is one of the few states that plays high school softball in the fall rather than spring. This past fall, the Wolves failed to repeat their Cinderella season and reach the state tournament. But Tatum, an Oklahoma State commit who also plays for the Tulsa Elite OKC 2002 travel team, continued to shine as a sophomore. She hit .574/.629 with 12 homers and 38 stolen bases. She was named both Star Preps and All-District Player of the Year, as well as team MVP and Offensive MVP.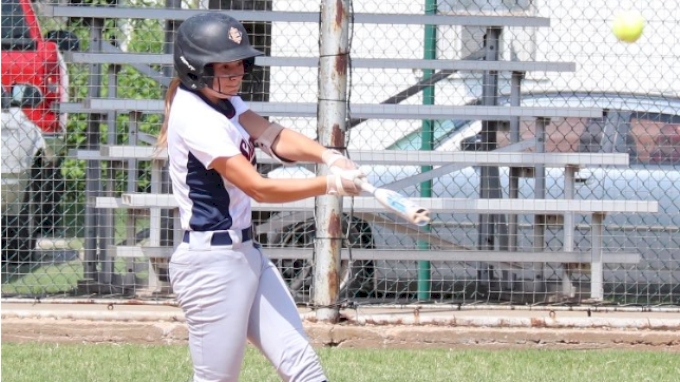 "I think it was one of those things that just happened," she said of the Wolves' failure to reach the state tournament in consecutive seasons. "All year, we played pretty well. When we finally got to that game that mattered, it just did not go our way."
In 71 games with Tulsa Elite last spring, Tatum batted .358 with a .667 slugging percentage and 1.043 OPS. She smashed 14 homers, 14 doubles, and three triples while driving in 66 runs and stealing 23 bases. Her primary position is shortstop, but she also catches and plays the outfield.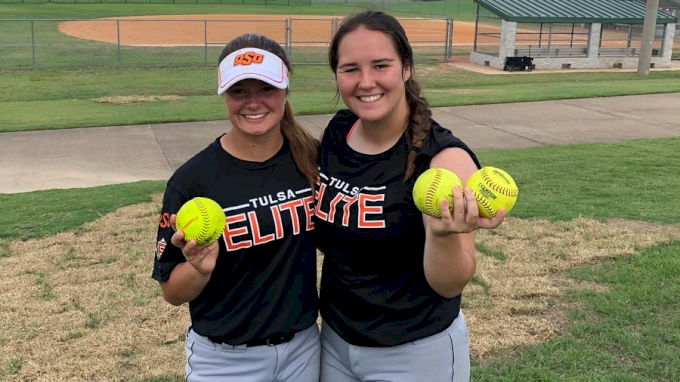 "Making plays, that's the most fun for me," Tatum said of playing shortstop. "There's a lot of balls hit there. I love to be in all the action."
Tatum and Tanner both share the same hitting instructor. Greg Walbergh, who played for Oklahoma State before becoming a high school coach and private instructor, teaches Tatum more than just proper swing mechanics; he emphasizes the importance of being confident at the plate.
"If you get in a game and don't know what's wrong, there's zero chance of being confident," Walbergh explained. "(Tatum's) confidence comes from the work she puts in. She knows mechanically what she needs to do to be right. When she doesn't think, and just lets her natural ability come out, she's really good."
As for her defensive skills at shortstop, Tulsa Elite OKC head coach Chris Wells is especially impressed with Tatum's uncanny ability to track balls off the bat.
"We don't give up a lot of dinky hits, because she drop steps and tracks really well," said Wells, who has coached the team the past six years. "She has great range, left or right. She has a very strong arm. There's not a throw she can't make on the field, which also helps when she's catching."
Tatum knew she wanted to play at Oklahoma State as early as seventh grade when the Cowgirls offered her a scholarship. Tanner had already committed to play baseball for the Cowboys, so it made sense that his younger sister would eventually follow him to Stillwater. But their parents, Jay and Holly, insisted Tatum wait a year and explore her options before making a final decision. Tatum waited, albeit reluctantly. But her resolve never wavered.
I am excited to announce that I have verbally committed to play D1 softball at Oklahoma State! Go pokes! pic.twitter.com/rt3CgVNXez

— tatum sparks (@sparks_tatum) August 21, 2016
"I knew that's where I wanted to go," she said. "There's nowhere else I'd rather be. I love the staff, I love the girls I'm familiar with."
When she isn't playing, Tatum umpires Little League baseball and softball games. It didn't take long for her to encounter the verbal abuse often heaped on umpires, even at the T-ball level.
"I was like, oh my gosh, what do I do?" Tatum recalled the first time she was heckled by a group of parents. "Luckily, a dad in the stands knew me, and he yelled at the people for me, so I didn't have to do anything."
Tatum hopes to lead the Wolves back to the state tournament in her final two seasons. She's also looking forward to joining Tanner at OSU after graduating. It's a safe bet the hitting contests and trash talking will continue once she gets there.