Create a free account to unlock this article!
Get Started
Already a subscriber? Log In
When North High School softball standout Brenna Moss opted to stay close to home, shifting her commitment from Utah State University to nearby Fresno State, the Bakersfield native never could've imagined the path her softball career would take.
Moss, now in her fifth season with the Chicago Bandits, tied the National Pro Fastpitch's single-season hits record in 2018 with 65 hits, and with 27 stolen bases broke the Bandits' single-season record for steals. Her performance earned her honors as the 2018 NPF Player of the Year.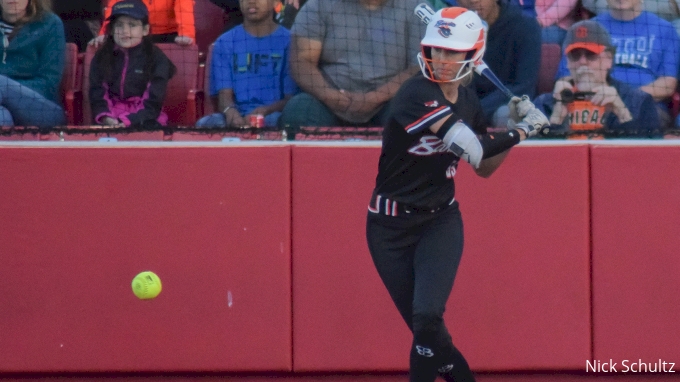 While nestled in the heart of Big Ten country, Chicago is a town with a rich history when it comes to embracing the mid-major talent. From a little-known running back out of Jackson State drafted by the Bears in 1976 — Walter Payton — to the recent Cinderella NCAA Final Four run by Loyola's basketball team, Moss and her Fresno State roots fit right in.
A good scout will tell you that eventually, the cream will rise to the top, and while surrounded on the field by Power Five alumni and Women's College World Series experience, Moss' success and her litany of accolades is a prime example.
The path to success from a mid-major program to the "elite of the elite" in the world of softball was a result of exposure to quality coaching, according to Moss.
"I've had really good coaching along the way from an early age on," said Moss. "My parents did a really good job of putting me with coaches that pushed my limits and that I also vibed well with."
The Road Less Traveled
Moss' route to the NPF Player of the Year Award isn't what most would expect.
When her travel coach took the head coaching position at Utah State, liking Moss' playing style, she immediately offered her a full scholarship that led the high school sophomore to commit early to the Aggies program.
"I wasn't educated on researching schools," said Moss. "I just played because I loved playing, and I loved playing for her, so I took it without even thinking about anything."
"Come my senior year in high school, I got cold feet," said Moss. "I really didn't want to live that far from home or in the snow - I'd never lived where it snows — but by that time, since I'd been committed, I was really late in the recruiting process."
After considering a walk-on situation at UCLA, along with scholarship offers from both San Diego State and Fresno State, Moss made her choice to stay near home.
"After visiting all the schools, Fresno State seemed the most like home to me," said Moss.
A three-time All-Mountain West Conference honoree, Moss finished her career at Fresno State as one of the best to ever play in the Bulldog program with an overall .350 batting average, 263 hits, 104 stolen bases, and 171 runs scored.
Her performance garnered the attention of the Bandits' scouts, and in the 2015 NPF Draft, Moss was a third-round pick, 13th overall, by Chicago.
The numbers Moss posted in 2018 were more like that of a No. 1 overall pick, with a .442 batting average, 65 hits, 38 runs, 3 home runs, 22 RBIs and 27 stolen bases. Her totals for hits, runs, batting average, on-base percentage, and stolen bases led the NPF's season logs, and her 65 hits matched former Rockford Thunder Kristen Zaleski record that has stood since 2005.
Evolving
That high school senior with cold feet has come a long way since those days in Bakersfield.
"[The league] has changed me a lot mentally," said Moss. "Before, I'd press [myself] in pressure situations and put too much on me, whereas going through the league and being a veteran now has helped me grow mentally in the sense of just relaxing and knowing that it's a game, and at the end of the day to just have fun with it."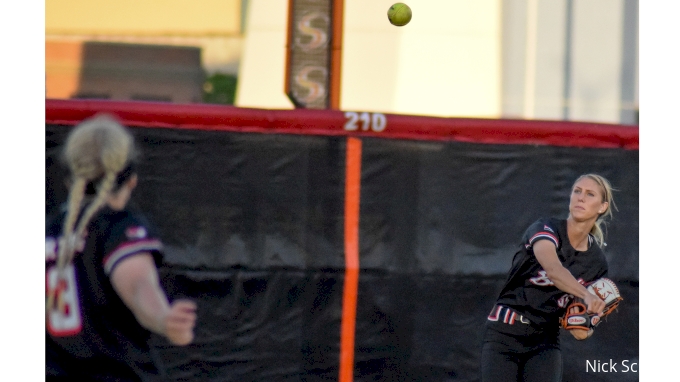 Moss doesn't credit anything specific that has taken her game to this level.
"[I] just really pay attention to detail and try to do the little things right in practice, and on and off the field," said Moss. "If you really want to make it to a high level, that's what I feel you need to do."
But Moss "having fun with it" and her enjoyment of the game is something that resonates through the Bandits' clubhouse, dugout and out to the field — and her teammates have taken notice.
"Brenna is definitely the funniest player on this team," said Bandits catcher Gwen Svekis. "She loves to dance and is always dancing around keeping things light — but she knows when to shut it down, take charge and be the team's leader."
Waiting for season like.. 3 weeks!! https://t.co/eiDjukBzo4 pic.twitter.com/h8yLuwegVR

— Brenna Moss (@brennamoss_) May 16, 2019
What the future holds for the Bandits centerfielder is yet to be determined.
"This last offseason, I spent time substitute teaching and helping coach softball at my old high school, and in years' past I was finishing my masters," said Moss. "I also worked for the Bandits for a year."
"I'm not entirely sure what I want to do for a career yet, so that's why I've just been doing a lot of temporary things," said Moss. "I'll figure it out."
For now, Moss will continue to dominate from the batter's box and blanket the centerfield turf at Parkway Bank Sports Complex through the 2020 season after signing a three-year extension with the Bandits in late 2017.
Moss and the Bandits are off to a 5-0 start after sweeping their opening weekend series with the Cleveland Comets in Rosemont.