2019 NPF Schedule
What To Watch For NPF 2019 Season
What To Watch For NPF 2019 Season
NPF veteran and Texas A&M alum Cassie Tysarczyk breaks down NPF returners and newcomers.
Jun 11, 2019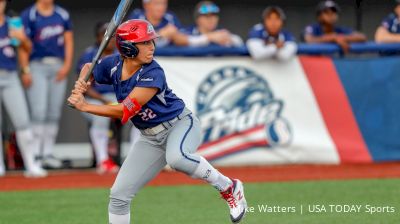 Last season USSSA Pride reclaimed the Cowles Cup Championship over the Chicago Bandits but this season could have a much different ending.
NPF veteran and Texas A&M alum Cassie Tysarcyk breaks down each team in the league offering powerful insight on the returners and newcomers.
Chicago Bandits | 2018 record: 37-10
Entering the 2019 season, the Chicago Bandits have one of the most experienced rosters in the league. Rachele Fico, Paige Lowary, Haylie Wagner, Aleshia Ocasio, Ally Carda, and Danielle O' Toole have all proven themselves in the NPF in years past. Each pitcher brings a different element to the circle and each has the tools to keep opponents' offenses at bay, especially as complements of each other.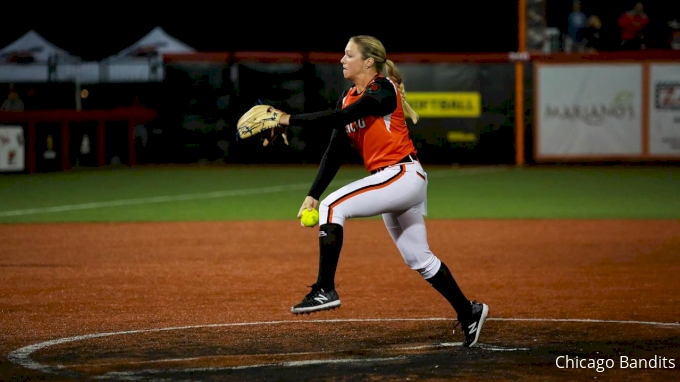 With the addition of Amanda Chidester and Hannah Flippen, the Bandits' offense should be a force to be reckoned with. The two were formerly part of the NPF, and will now join the bats of Kristyn Sandberg, Jessie Scroggins, Nadia Taylor, Courtney Gano, DJ Sanders, and Brenna Moss, among others. With the depth chart on the field and on the lineup card, their roster allows for a healthy rotation of players without skipping a beat.
Rookies on the Bandits' roster include No. 1 overall pick Kelly Barnhill, Abbey Cheek, Alyssa DiCarlo, Katie Reed, and Savannah Heebner. All five have already gotten playing time and have performed on their respective sides of the ball.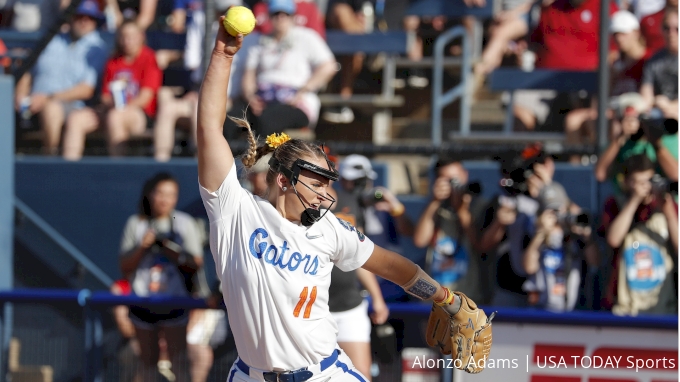 Head coach Lauren Lappin is excited about her team and what each piece of the puzzle can bring to the field this season. "I think we are going to have a really complete team, more complete than the Bandits have been in a while… We've added some big bats so I think we're going to put some big numbers up. I also think we're going to be a really strong defensive team. I'm really excited about that."
In five games, the Bandits have scored 32 runs and are hitting .312 with 24 walks and 14 extra base hits. If the start of their season is any indication of the season's outcome, Chicago could be on the brink of another championship.
Cleveland Comets | 2018 record: 10-38
Entering their second season in the NPF, the Comets are looking to pair strong rookie talent with proven veterans in their partnership with Team Mexico. The squad will also participate in the USA International Cup of Softball in July and the Pan American Games in August.
Cleveland acquired Emily Carosone and Sammy Marshall from the Bandits during the offseason, while Brittany Cervantes, Jade Rhodes, Randi Rupp, and Koral Costa bring NPF experience to the roster. Entering their first season are standout rookies Taylor McQuillin, Tori Vidales, Amanda Sanchez, Lilli Piper, Chelsea Gonzales, and Anissa Urtez.
After finishing in the top five a season ago in hits, runs, batting average, on-base percentage, and stolen bases, Marshall brings on-field prowess and off-field intangibles. Carosone finished last season with a .323 average and 31 RBIs. Cervantes will prove to be an offensive threat, returning to the league as one of its most successful hitters in the last decade.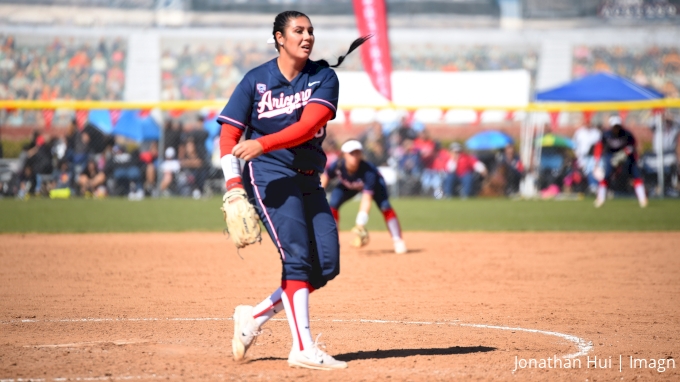 Fresh off a WCWS run with Arizona, southpaw McQuillin will give another look to the pitching staff. Rupp returns for a second season after her 2018 campaign featured 47 strikeouts in 84.2 innings. In the circle for the Comets, we will also see Shelby McCombs, Cheyanne Tarango, and Sierra Hyland.
Beijing Eagles | 2018 record: 13-33
The Eagles have the most intricate team structure in the NPF. With a 32-player roster, half of the team travels for increased competitive play while the other half stays in their home base of Daytona for fine-tuning and ample rest. A team with a good mix of experienced veterans and up-and-coming Chinese players, head coach Hunter Veach is eager to expand upon his squad's opportunities, especially in their defensive play.
"Our strengths and our successes are going to come from being able to play great infield defense. We don't have those electric pitchers that can strikeout 10 to 15 per game, so we are trying to get ground balls… If we can be in the right spot and have a complete, sound infield defense, we feel like we can keep the opponents' offensive numbers to a minimum."
The Beijing Eagles' roster is a combination of international and professional experience, and the team is excited to continue to build off of past experiences in competitive play. Infielders Lu Ying and Li Qi have proven themselves as leaders, and have a great opportunity to break out and put up some solid offensive numbers. The Eagles are eager to see the young careers of middle infielder Yang Huiqi and pitcher Chai Yinan blossom. Huiqi and Yinan are looking to make noise as the Eagles are seven games into their sophomore season in the NPF.
"The last six games that we played, we put ourselves in a position to win those games in the seventh every single time, and it finally paid off in our seventh for our first win… I'm hoping by the end of August that we start finding more consistent ways to start becoming that great team that we're striving to be." Veach will lead the Eagles in their summer season here in the US, as well as their international competition through 2020.
Aussie Peppers | 2018 record: 16-32
In their second season affiliated with the NPF, the Australian National team is well versed in professional and international competition. Finishing in third place last year, the Peppers will look to advance their play and bring elite level softball to their new hometown of Mankato, Minnesota.
The Peppers acquired Coley Ries from the Bandits as she begins her third professional season. The Mankato native returns to her hometown in a professional uniform after going 6-0 in 2018 with one save.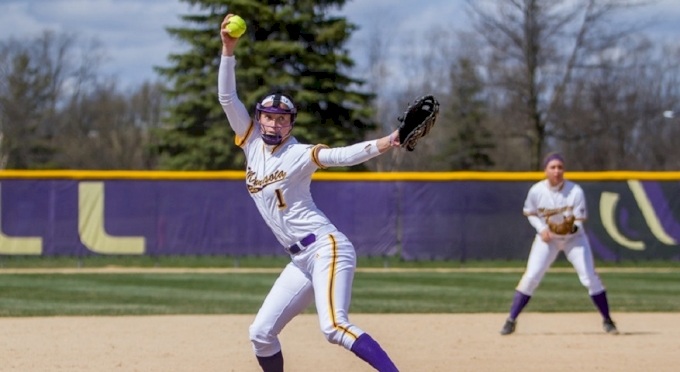 Drake draftee Nicole Newman's collegiate success has set her up nicely for the next level, as Newman recorded seven strikeouts in three innings as her first outing. Among other pitchers on the staff are Ellen Roberts, who posted a 4-2 record in 2018, and Kaia Parnaby, who recorded 34 strikeouts in 27.1 innings and a 0.99 ERA.
With more experience in the league generally comes more success. Shannon Keevers, Jess Torpey, Leigh Godfrey, Jade Wall, and Michelle Cox have all played in the league before and will be looking to lead the Peppers' offense. This is an overall experienced team that will need to contend for the NPF title this summer to prove themselves as an Olympic qualifier.
USSSA Pride | 2018 record: 42-5
Following an incredible 2018 season, the Pride looks to contend for back-to-back Cowles Cup Championships this summer. A nearly spotless record led the Pride to the title, but the squad looks a bit different this time around. Young talent will take the field, as the team is majority rookie, second year, and third-year players. An offense expected to be gap-to-gap hitters will pair with a deep and diverse pitching staff as the reigning champs attempt to repeat.
Jolene Henderson returns after a 10-0 mark in 2018, as does Jailyn Ford, who posted a 4-0 record herself. Jessica Burroughs and Paige Parker round out the experienced pitchers, while Washington grad Taran Alvelo will add depth to the Pride's staff.
Outfielders Megan Wiggins, Allexis Bennett, and Kelly Kretschman bring unrivaled professional experience and success to the team, and will likely continue to lead the offense. The three combined for 100 hits and 55 RBIs a season ago.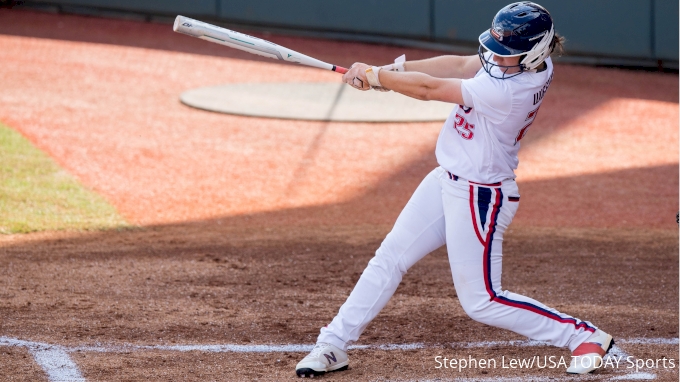 Additional returners include Chelsea Goodacre as the pitchers' anchor behind the dish, infielder Alex Powers, and middle infielder Nicole DeWitt.
With the retirement of Lauren Chamberlain, who recorded 12 homers and 30 RBIs in her last season, the Pride will likely look like more of a doubles offense that puts pressure on defenses. Nonetheless, USSSA selected Amanda Lorenz in the draft, and Lorenz has already hit the first home run of her young rookie season.
Canadian Wild
The Canadian Wild makes its debut in the NPF and is based out of Rent One Park in southern Illinois. The Wild elected not to participate in the NPF Draft and instead will feature some new faces signed to the league after standout collegiate careers and players with many years of experience on the roster.
Athletes on the roster with professional experience include five-year veterans Jenn Salling, Danielle Lawrie, Sarah Plourde, and Jennifer Gilbert, and three-year veteran Victoria Hayward. Sara Groenewegen will also add depth in the circle, as she makes her return to the game after Legionnaires disease left her in a medically-induced coma in 2018.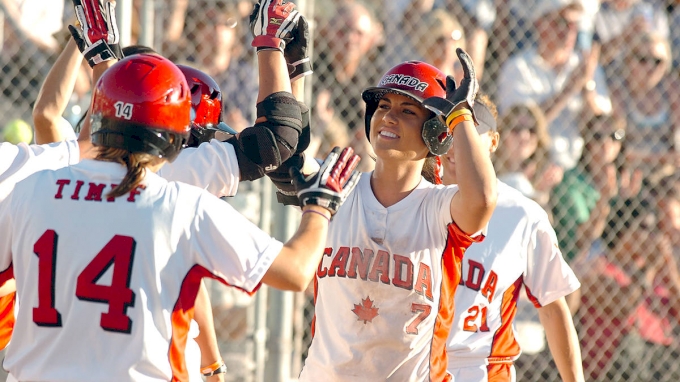 The power and speed combination of Salling, Gilbert, and Hayward can be a stifling combination for opponents, while the pitching proficiency of Lawrie, Plourde, and Groenewegen could prove to be championship caliber.
Rookies for the Wild include Karissa Hovinga, Morgan Rackel, Holly Speers, Erika Polidori, Joey Lye, and Larissa Franklin. Already making waves through the team's first ten games, the Wild leads the NPF individual leaderboards of WHIP, hits, runs, stolen bases, and doubles.
Head coach Mark Smith is excited about his team and their blue-collar mentality. "For us, it's about the process, and we believe we will get the outcome we want long term because we are doing the things right to get to that point… People have asked me how I think we will do in the league, and I have no idea. I do know that we have to get a lot better and I know that this league will help us achieve that."