Create a free account to unlock this article!
Get Started
Already a subscriber? Log In
By Kyle Koso
AURORA, Colo. -- CA Breeze's journey to the 16u Power Pool Championship wasn't perfect but they defied the odds nonetheless. Losing two consecutive games to Impact Gold - Jazz and Firecrackers - Brashear, the Breeze rallied together, regrouped and rattled off seven straight wins, including a 3-1 victory Sunday over Diamond Sports Hotshots Premier – Dumezich to claim the 16u Power Pool title.
"We tried to keep it simple this week," said head coach Jennifer Birch. "We tell them to fight, compete and to never give up. That's what they did, and I'm so proud of them.
"We came back from two huge losses. We were down in the gutter but picked ourselves up and decided to fight."
As both starting pitchers cruised through the opening frame, the Breeze looked for some early scoring in the top of the second inning. Lauren Asia's one-out single and stolen base put her in scoring position. Two batters later, Kyra Gooler's single brought Asia home, putting the Breeze up 1-0.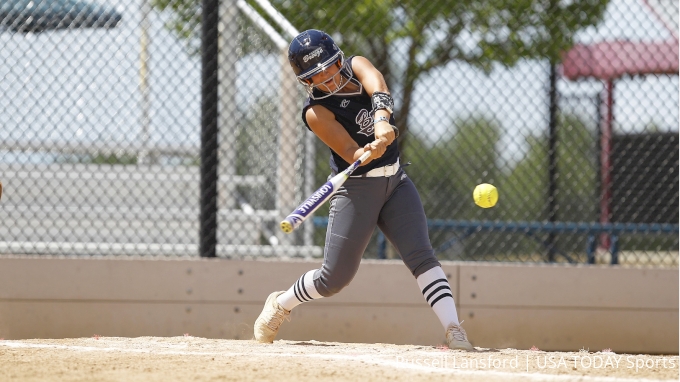 Immediately, Hotshots Premier countered. Utilizing a one-out single of its own, Ryleigh Mata drove in Kylee Jack to make it one apiece.
"That was a really good team," said Grace Stover. "We knew we just had to keep our energy up in the dugout and keep to our game plan."
The game's pace quickened as neither team could muster a run in the fourth, fifth and sixth innings. For Breeze, the combination of stellar defensive play and Jenna Birch in the circle proved too much for Hotshots at the Aurora Sports Park.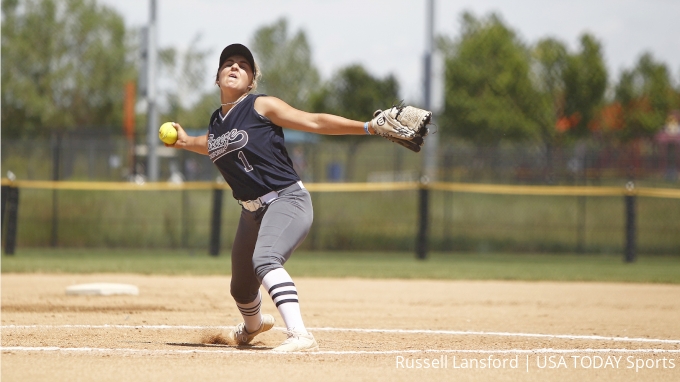 "I was hitting my spots with my outside fastball," explained Birch. "I knew that as long as I could do my job, I knew my defensive would be there to make plays behind me."
Through seven total innings, Birch surrendered just one run on three hits. The right-hander only struck out two, allowing her defense to do most of the work. Birch did join the defensive effort, though, recording six assists in the field.
"Jenna is our workhorse," said coach Birch of her daughter. "We go where she goes. She's our leader and she sets the tone.
"I was skeptical about pitching her in this game, I really was. My husband, who is our new assistant coach, told me before the game to give her a chance at greatness and she did her thing."
With the game knotted at 1-1 in the top of the seventh, something had to give in the game's waning moments. Back-to-back singles from Jazlyn Kalehuawehe and Kyra Gooler quickly put a runner in scoring position for the Breeze with Grace Stover at the plate. Stover's hard-hit ball to second forced a miscue from the Hotshot defense, scoring the go-ahead run.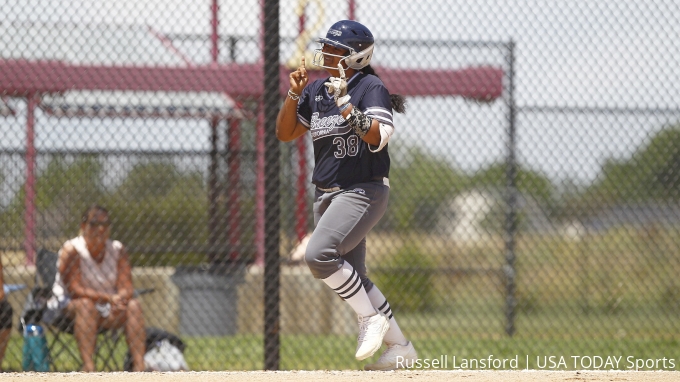 "Honestly, I was just trying to get it to the right side and move the runners over," Stover said. "I was feeling a lot of pressure but I knew that if I just got on top of it and put it in play, things were going to happen."
The Breeze weren't finished just yet. Looking for a bit of insurance, Daniella Guererra moved both runners over with sacrifice bunt, setting up Claudia Medina for a sac-fly to make it 3-1.
In the final half inning, Birch wasn't about to let the championship out of her sight. With a runner aboard, two out and facing a childhood teammate at the plate, Birch shut the door with a fly out to center.
"I knew I had to keep working for my team," Birch said. "It's a truly special moment. Nothing like this has ever happened in our lives. It means everything."
Birch and the Breeze close out the week in style as the small California-based team triumphed to a 16u Power Pool Championship. It's something that coach Jennifer Birch will never forget as a coach and as a mother.
"I'm stunned," Birch said. "It doesn't feel real. It wasn't easy and they may not ever have this moment again. I hope they will never forget this because I certainly won't."