Unlock this article, live events, and more with a subscription!
Get Started
Already a subscriber? Log In
It's no secret that talent, hard work, confidence, and great coaching are essential ingredients to the success of an athlete. A pinch of perseverance doesn't hurt, either.
Sierra Kersten found that out the first time she tried out for travel ball. The 5-foot-8 shortstop/outfielder for Clarkston (Michigan) High and the Michigan Finesse 18U travel team played rec ball for several years before trying out for a local 10U squad. Her initial excitement was dashed when the coach told her she wasn't ready for the next level and needed another year or two to develop.
"My heart was broken," recalled Kersten, who bats left and throws right. "When (the coach) cut me from the team, I ran home crying, telling my mom we're never going to play softball and I never want to play travel. She was like, 'Okay, let's go try out for four more teams'."
As usual, mother knows best. Kersten ended up making another local club that turned out to be a better fit, and she hasn't looked back. A First-team All-District, All-Region and All-State selection, Kersten led Clarkston to three postseason appearances, including the state semifinals this past season. As a junior, she batted .554 with 12 homers and 74 RBI. For Michigan Finesse, she's currently hitting .463 with five homers and 19 RBI.
Divine Intervention
Kersten feels blessed to have moved steadily through the ranks of travel and high school ball and doesn't hesitate to give credit to those who have helped her along the way.
"God has been working behind the scenes and putting me in the right place where I needed to be at the right time," Kersten said. "That's how my transition has gone."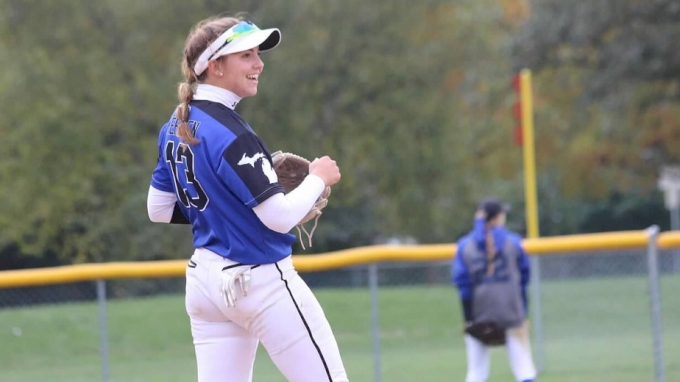 Being in the right place at the right time certainly helps, but so does working with the right coaches. One of them is Finesse 18U coach Greg Blevins, who is in his fifth year with the program. Blevins was in a bowling league with Kersten's father, Lenny, and knew the family well. He watched Sierra's development over the past several years and hoped he would have an opportunity to coach her one day.
Level Up
That day came eight months ago, and Kersten has taken her game to a whole new level under his guidance. Blevins encouraged her to become more versatile and play the infield as well as the outfield, so he helped her improve her glove work. He also fine-tuned her swing mechanics to increase her power and prepare her to face elite pitching. Most of all, though, he has boosted her self-confidence to maximize her above-average ability and athleticism.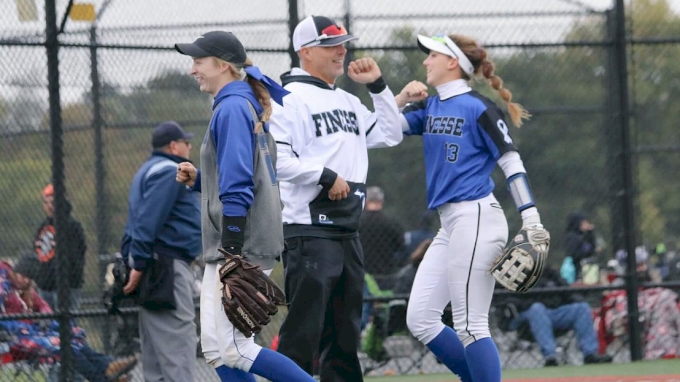 "I told her when I picked her up, 'just give me an opportunity to coach you, and if you buy in, I guarantee you your success is going to go through the moon'," Blevins said.
Kersten bought in, and Blevins' words proved true several months later. Kersten, who committed to the University of Michigan during her sophomore year, attended a Wolverines softball camp this past winter. It was the first time the coaches had seen her since she began working with Blevins, and they were blown away by her progress. Blevins recalled a conversation Michigan head coach Carol Hutchins and associate head coach Bonnie Tholl had with Finesse president Tommy Walker during the camp.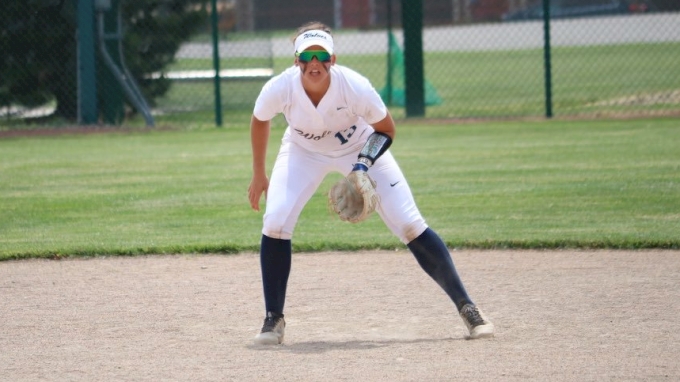 "They were like, 'whoa! She just killed our camp; the infield, the outfield, there are so many things she can do for us now'," Blevins said. "It's her committing the time and the effort and believing in what I'm selling to her. It's not just me."
Staying True
Growing up, Kersten didn't think much about playing major college softball. Once she realized it was a possibility, she wanted to stay close to home so her family could watch her games on a regular basis. When it came to the recruiting process, her parents gave her some sage advice.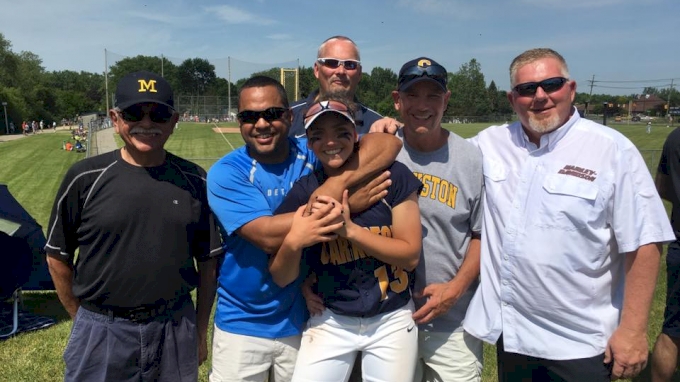 "Stay true to who I was, no matter who I was talking to, or what was going on, and that I had a purpose before anybody had an opinion," she recalled.
Even off the field, Kersten soaks up as much information as she can about softball and other subjects. Her favorite book is Gary Mack's Mind Gym: An Athlete's Guide to Inner Excellence. She would rather read the actual hardback or paperback book, rather than on an electronic device. Kersten recalls receiving some good-natured kidding about this from one of the dad's at a tournament.
"I was up before one of our games, reading," she said. "He came by after one of the games. He's a teacher, and he was like, 'I think I'm going to make my daughter sit down and read more.' He was giggling about it."
Fielders can often have a lot of time between pitches. When she plays the outfield, Kersten stays focused by talking to her fellow outfielders even more than when she plays the infield, making sure everyone is on the same page.
"I'm always trying to talk to my girls to make sure they know where I am if I'm moving back or in," she explained. "When I'm on the infield, I stay focused by trying to see what pitch is being called, and trying to communicate and move my outfielders."
Beyond Softball
As she prepares for her senior year of high school, Kersten wants to be remembered for more than her softball numbers and accomplishments. As a member of her school's poetry slam club, she submits and performs poetry to raise money for children's mental health awareness. She's considering general counseling as a career, but wouldn't be opposed to coaching, either. She assists Blevins in coaching clinics and enjoys watching younger girls grow in their love of the game, just as she did.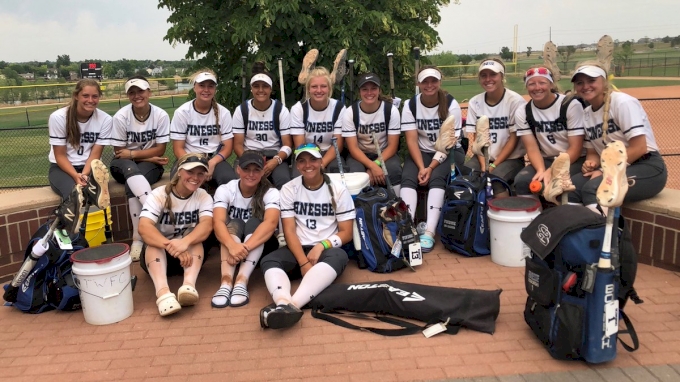 "When I walk away from high school, and high school softball and all the people I've come in contact with, (I want to leave) a legacy of how much I loved people that were around me," Kersten said. "I would love for people to remember how much I loved being with the girls, how much I loved every memory I got on the field, and be grateful for everyone around me. I think that's so much better than anything softball could ever give me."