PA Chaos Gold centerfielder Tayler Vitola led off the championship game of the 18U TC/USA Nationals with a ground out to third base, but like her team, she ended the tournament on a high note.
Vitola, who is a 2020 commit to UNC Wilmington, recorded four hits -- three singles and a double -- in her final four at-bats, along with three runs, an RBI and stolen base, to lead PA Chaos Gold to a, 9-2, victory against Aces Express Gold in the tournament's championship game Thursday.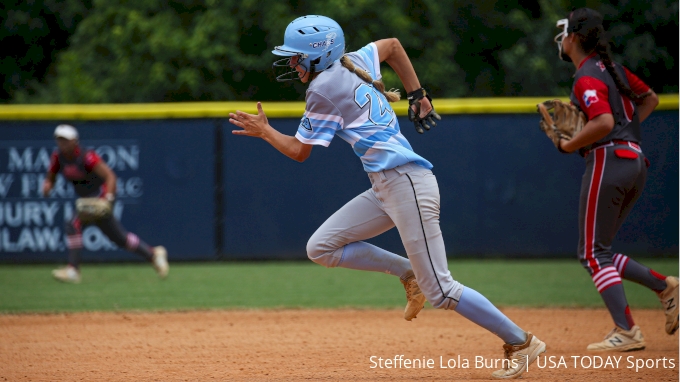 "I adjusted to how the defense was playing on me and found the gaps," Vitola said. "I just tried to hit it there."
Vitola's performance was a microcosm of how the tournament went for her team. PA Chaos Gold started slowly, ending day one at TC/USA Nationals 1-1-1. But after giving up nine runs in those first three games, the PA Chaos Gold pitching staff yielded 11 runs in their final seven contests.
Over 21 innings Thursday, pitchers Maddie Penta and Haylei Archer combined to allow just two runs.
Archer started the championship game against Aces Express Gold. She allowed two runs on four hits with one walk and four strikeouts across 3.2 innings. Penta finished the game, striking out six batters and yielding no runs in 3.1 frames. During the sixth, she struck out the side.
Penta, who is a 2020 commit to Auburn, pitched 15.1 shutout innings during three games Thursday.
Maddie Penta coming in hot for PA Chaos Gold🔥@TCUSANationals pic.twitter.com/icLtDTfiIg

— FloSoftball (@FloSoftball) July 17, 2019
PA Chaos Gold second baseman Grace Jackson, who is committed to Princenton, joined Vitola with four hits and scored two runs in the championship game victory. Third baseman Ava Franz went 2-for-5 with a double, RBI and run.
PA Chaos Gold beat Glory Adkins Gold, 5-0, in the quarterfinals and Atlanta Premier Gold, 2-0, during the semifinals to advance to the championship game. Right fielder Brooke McKeown went 3-for-3 with two runs during the quarterfinal victory.
Aces Express Gold was an out away from falling out of the tournament in the quarterfinals but rallied in the bottom of the seventh to beat the Tampa Mustangs, 7-6. Texas A&M Corpus Christi 2019 commit Sydney Hoyt recorded a two-run walk-off single with the bases loaded and two outs.
"It was very nerve-racking," Aces Express Gold left fielder C.C. Mata said. "We just needed to get it done, and we did."
In the championship game, PA Chaos Gold took a 4-0 lead in the top of the second, but Hoyt led off the bottom of the inning with a solo home run. Aces Express Gold cut into the lead again with another run in the fourth.
But Vitola led off the sixth with a single, and PA Chaos Gold scored three runs in the frame. Vitola and Jackson crossed the plate again in the seventh, as they tacked on two more runs.
After the late rally in the quarterfinals, Aces Express Gold lead almost wire-to-wire, beating Gold Coast Hurricanes, 3-0, in the semifinals. Mata, who is a UTSA 2019 commit, went 4-for-4 with a double and scored in the first.
2019 Texas commit Courtney Day threw seven shutout innings in the semifinal victory.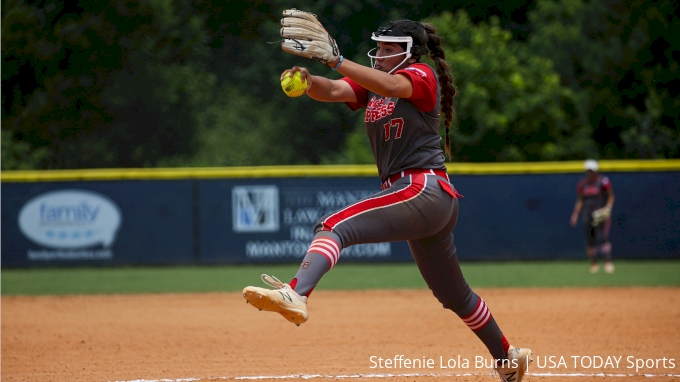 Less than 10 minutes before Hoyt's walk-off hit against the Mustangs, Atlanta Premier Gold also won in walk-off fashion, 7-6, against Batbusters Gomes during the quarterfinals. Gold Coast Hurricanes beat Michigan Finesse, 5-0, in the other quarterfinal matchup.