2019 USA Softball JO Cup
USA JO Cup Narrows Down To Elite Eight
USA JO Cup Narrows Down To Elite Eight
USA JO Cup dwindles down to the top eight in each age division. See who moved on.
Jul 25, 2019
by FloSoftball Staff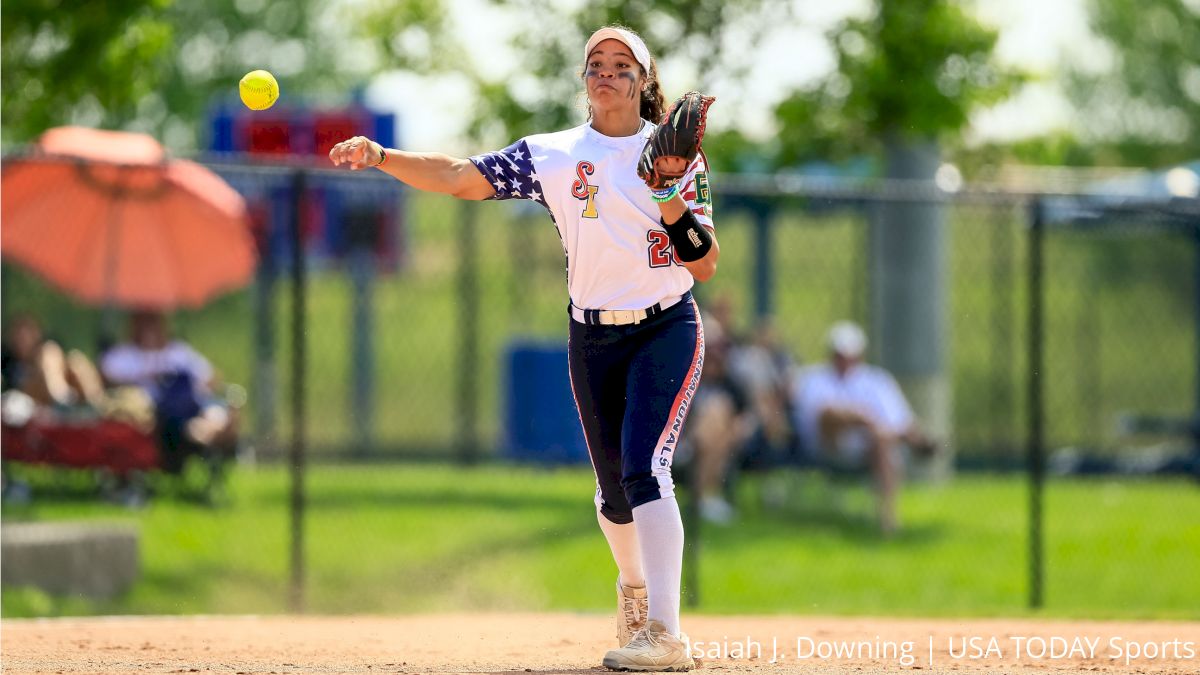 Spartanburg, S.C. – 66 teams faced elimination today as they fight to remain in Spartanburg continued. At the end of Day Four, each competing division was narrowed to eight remaining teams, four of which will enter Day Five undefeated.
In the 14-Under division, scoring came early and often throughout the day as only eight of the 29 teams recorded less than five runs. Fighting their way through the loser's bracket were the EC Bullets, Lady Lightning Gold, LA Blazers and PA Strikers who all performed with dominance at the plate. In their three elimination games of the day, the Lady Lightning Gold recorded 29 runs, PA Strikers totaled 23 runs, EC Bullets collected 19 runs and LA Blazers scored 12 runs. FL impact, Glory Adkins, Hotshots Platinum, and St. Louis Chaos earned the four winner's bracket wins and will advance to Day Five with an undefeated record.
In the 16-Under division, the competition was at an all-time high as 10 of the 29 games resulted in wins by a margin of only two or fewer runs. The IN Shockwaves, TN Mojo, Williamsburg Starz and SC Elite recorded wins in the winner's bracket, advancing them into Day Five undefeated. After losing their first game of the day, the OK Bombers, Tampa Mustangs, and Glory Adkins bounced back in elimination play, extending their time in Spartanburg to another day. Also surviving to compete tomorrow after four straight wins from the loser's bracket is Turnin2.
The 18-Under division featured another explosive offensive day as 227 runs were scored in the combined 25 games of the day. Scoring 66 of those runs were FL Impact and Scrapyard Fastpitch who each recorded four wins, extending their time at Tyger River Park to another day. Also advancing from the loser's bracket is Carolina Elite and Gametime Stars. Winner's bracket wins came from GA Power, Glory Adkins, TN Fury and Rock Gold who will go into Day Five as the four undefeated teams in the 18-Under division.
Elimination play will continue tomorrow, July 25, at 11 a.m. ET as the remaining teams battle for a spot in the Championship. Live stats and coverage will be available all week long at USASoftball.com.