PGF 2019 National Championships 18U | 16U
Athletics Mercado/Smith Capture 2019 PGF 18U Premier Championship
Athletics Mercado/Smith Capture 2019 PGF 18U Premier Championship
Athletics Mercado/Smith shuts out Georgia Impact to win the 2019 PGF 18U Premier National Championship.
Jul 28, 2019
by Carlos Arias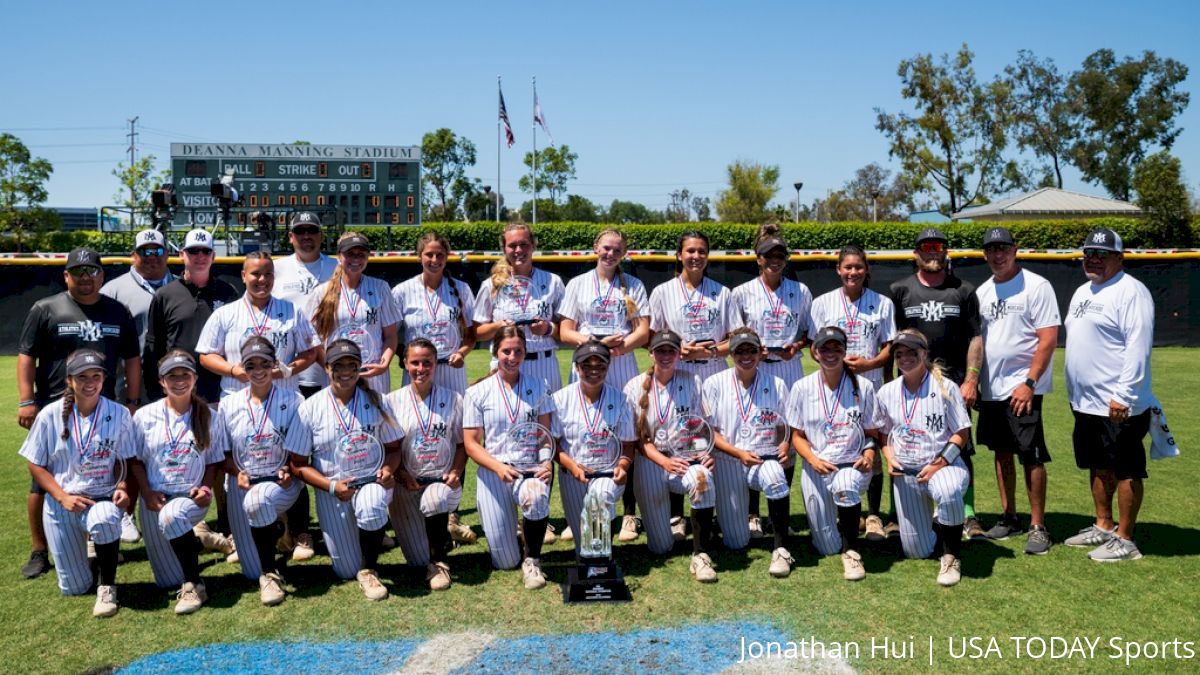 Arizona State-commit Allison Royalty has been the most dominant pitcher at the PGF 18U Premier Nationals all week and she saved her best performance for the national championship game.
Royalty used an assortment of rise balls and off-speed drops to limit Georgia Impact-Lewis to one hit, while striking out 14, to lead Athletics-Mercado/Smith to a 1-0 victory in the national title game on Saturday afternoon at Bill Barber Park in Irvine, CA.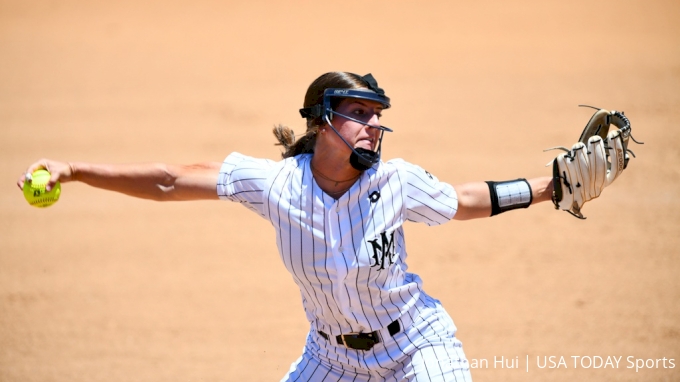 "It's just a dream come true for me, especially to play on a team this good too," said Royalty, who lives in Texas. "It's just crazy. There's nothing like it. All these girls are special. There's a special bond. It's amazing to come here and do this. It's just amazing. I don't know how to describe it."
Royalty was matched by Georgia Impact's ace Alex Salter, who has committed to Alabama. The two 2020 prospects engaged in a classic pitching duel, so hits were hard to come by.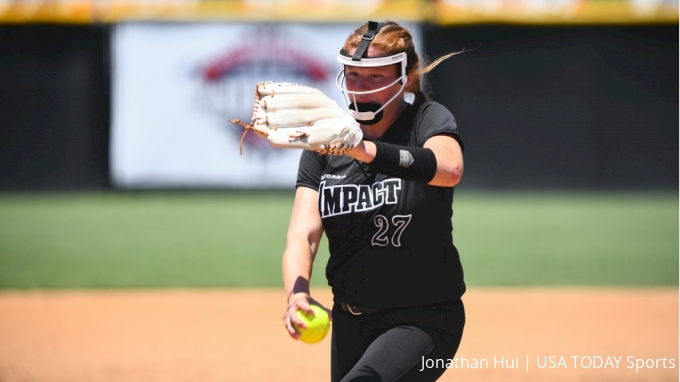 The Athletics got a double by LSU-commit Presleigh Pilon in the bottom of the first, but then Salter took over until the Athletics scratched together a run in the bottom of the sixth.
Oklahoma-commit Quincee Lilio blooped a one-out single to center field in the bottom of the sixth. Pilon sacrificed Lilio to second, then Ole Miss-bound Paige Smith hit one down the third-base line that bounced off the third-base bag and went for a double. Lilio scored the lone run on the play.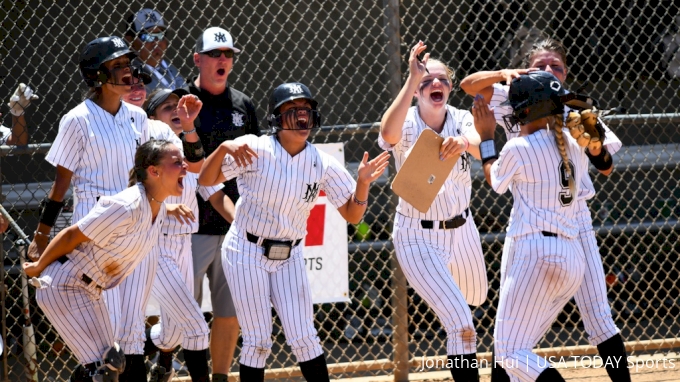 Royalty retired Georgia Impact, the defending PGF 18U Premier national champion, in order with two strikeouts in the top of the seventh to seal the victory.
The core group of the Athletics has been together since 10U, taking second at the PGF 10U Premier Nationals, winning PGF 12U Premier and 14U Premier national titles and placing second at PGF 16U Premier. Smith was a major part of that run and has been clutch, Bill Barber Park, where she had the game-winning hits at PGF 12U Nationals and earlier this year in the CIF-SS Division 1 championship game.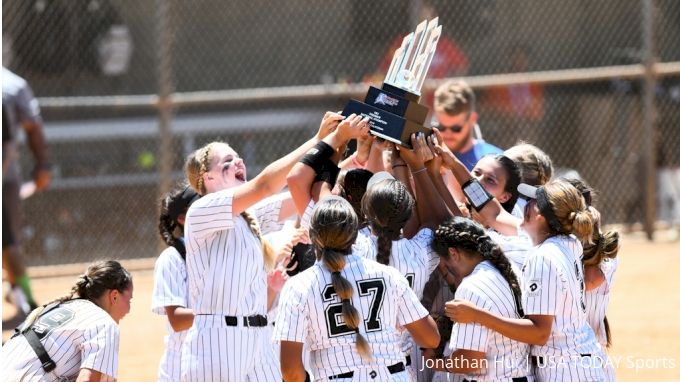 "I've been with this team since I was 9 years old," Smith said. "It's a surreal moment for me and having coach Dave (Mercado) as my coach since I was that little, playing at CIF here and then this ... it's heartbreaking because I'm going to college and this is all I know."
---
NATIONAL CHAMPIONSHIP GAMES
16U PREMIER: Beverly Bandits-Conroy 5, Texas Bombers Gold-Jones 4
18U PREMIER: Athletics-Mercado/Smith 1, Georgia Impact-Lewis 0
PGF HIGH SCHOOL ALL-AMERICAN GAME
East vs. West at 4:30 p.m.