Marty Tyson's Corona Angels organization experienced tremendous success at the PGF Nationals, especially at the 14U Premier level.
The Corona Angels have reached the 14U Premier finals five times, winning national titles last year and in 2014. Once again, the Corona Angels have the talent to make another deep run at the PGF 14U Premier Nationals July 31-Aug. 4 in Orange County, CA.
[polldaddy]=10374330
The Corona Angels have had many standout pitchers over the years and their ace this summer is 2022 right-hander Key-Annah Pu'A, who went 10-9 with a 1.66 ERA, two no-hitters and 170 strikeouts in 118.1 innings at Nipomo, Calif., High during her freshman season.
"We will go as she goes," Tyson said of his star pitcher.
The Corona Angels always rely on speed on offense and the "motor" of this year's squad is Katelyn Cadena.
"We're peaking as a ball club," Tyson said. "The draw and some luck will be a factor."
The Lone Star state lists a plethora of heavy hitters in the 14U division that includes the red hot Texas Bombers Burgess, Texas Bombers Hybrid, Diamond Sports Hotshots Nelson, and Texas Glory Naudin to name a few.
Bombers Burgess took home the trophies for WFC and Colorado 4th of July Power Pool among. This team is stacked and balanced with power, speed, and pitching. C/CI Victoria Valdez, IF Katie Lott, C/IF Ellington Whitaker, 1B/P Aiyana Coleman can crush the ball.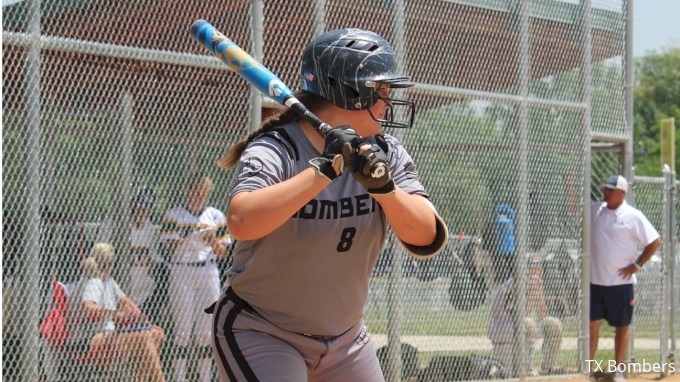 Playmakers and speedsters include OF Kayden Henry, OF Amiah Burgess, OF/IF Bailey Edwards, OF Seleste Compian, IF Klarissa "Nike" Martinez, and IF/OF Kayla Zaid. In the circle, they are deep with Emma Landauer, Marlen "Mimi" Sandoval, Analisa Ortiz, and Bella Mitchell.
After a third-place finish in last year's 14U PGF Premier Nationals, Nathan Nelson's Diamond Sports Hotshots are another favorite heading into the tournament. With aces Savannah Geurin, Ava Brown, Madison Applebe and Emma Strood, the Hotshots are poised for a strong finish this summer.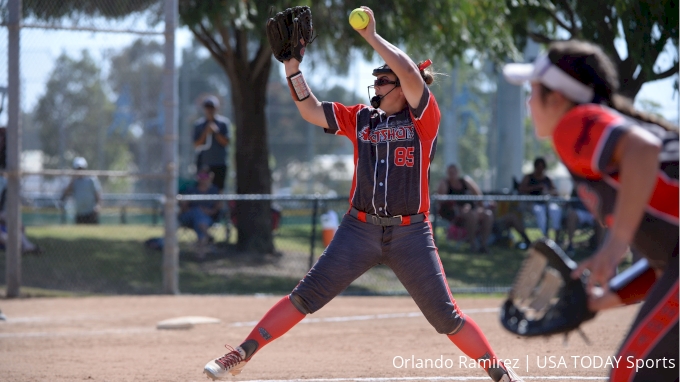 Kennedy Powell (2022, UCLA) and Madyson Manning (2023, Oklahoma) hold down the left side and are electric on offense. Ashlyn Jones will be the table-setter for the offense and a playmaker in the outfield. This team has plenty of experience going deep and winning tournaments so it won't be a surprise to see them competing on the final day.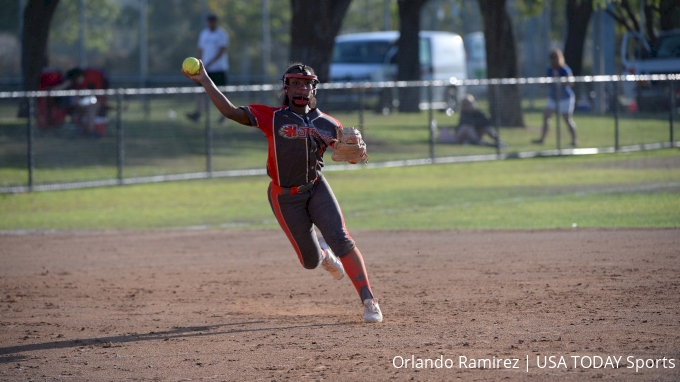 Josh Fisher's Mojo is lethal with the sticks and potent in the circle which is why we've seen them steamroll teams all summer. With a who's who of Hot 100 prospects, Mojo Fisher has all the pieces to potentially be a PGF Premier Champion. From the circle, Keagan Rothrock (2023, Florida), Emma Langston (2022, Georgia), and Taylor Hess have been dealing for Mojo.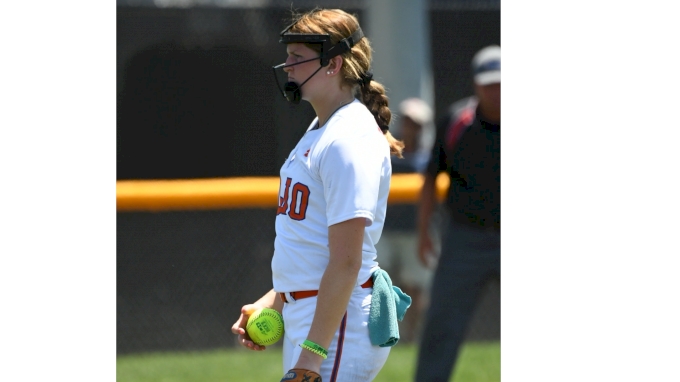 On offense, this team really shines with Mia Williams (2023, Florida), Maci Bergeron (2022, LSU), Jaydyn Goodwin (2022, Georgia), Caydra Parker (2022, South Carolina), and more.
One of the top contenders from the Southeast is Birmingham Thunderbolts-Flannery. The Bolts have a highly-touted trio of right-handed prospects with LSU-commit Alea Johnson, Auburn-commit Emmah Rolfe and uncommitted 2022 Madison Inscoe.
"All three pitchers throw in the 60s and can mix speeds," Bolts coach Ted Flannery said. "They work together as a staff so well because they all bring something a little different to the team." Offensively, the Bolts have Florida-commit Samantha Roe, who is one of the top 2022s in the nation with speed and power to all fields, Neely Taylor, a speedy slapper who can also hit away, Hannah Dorsett and Ashley Phillips.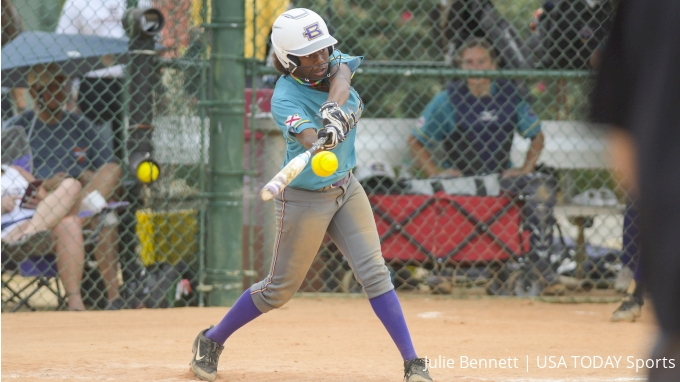 "We continue to improve every tournament but we have not yet played our best ball," Bolts coach Tedd Flannery said. "A strong third-place finish at TCS Nationals gives us momentum heading into PGF and we know that we are one of the 68 teams that have a good shot to win it all. We feel we have the best pitching staff in the country and our defense has been outstanding. We need to continue to hit the ball and do so with runners in scoring position. "
Georgia Impact-Barfield is another strong team from the Impact organization. The Impact has a quartet of right-handers with Bailey Holland, who has great spin and control of her pitches, Ryley Kutter, a 6-footer who pounds the strike zone, Caroline Conner, a 6-footer with impressive spin and mix of speeds, and Reagan Dunagan, who has great velocity, rise, and change-up. Liberty-committed C Alana Crenshaw, one of the team's strongest hitters, MIF/OF Alana Griffith, a leader, and motivator, OF Bailee Brown, a lefty slapper with speed, and SS Avery Barton, a gifted athlete with power and speed.
"We've seen some great strides over the last few months, I believe we are peaking at the right time," Georgia Impact coach Jack Barfield said. "We've spent more time on the practice field than at tournaments late in the year. We feel the practice is paying off better than playing time and competing against each other has made us have a closer bond. (We have to) control the things we can control and take each game one pitch at a time. Emotions will be high with every team. The teams that handle the emotions best will stand out. This team plays best when we win the energy battle. If we can play with intensity while controlling our emotions, we stand a great chance of making a deep run."
Ryan Taylor' Aces Fastpitch Club (formerly the DeMarini Aces) is strong in every age group and the 14U club should be in the mix at PGF. The Aces rely on a pair of pitchers with southpaw Taylor Pannell, who has good up spin and off-speed, and RHP Paitlyn Engemann, a power pitcher who attacks the zone. SS Syd Malott, a strong hitter that anchors the defense, and MIF Lexi McDaniel, who is second on the team in RBIs, are two of the Aces top players.
The Beverly Bandits organization is always in contention and William Harkness' Bandits should be in the mix. The Bandits feature RHP Audrey Lowry and RHP Sage Mardjetko in the circle and their top hitters are Gabi Comia and Emma Lotus.
"Playing in the (Boulder) IDT and the USA Elite Nationals these past few weeks have prepared for the type of competition we will be facing next week," Harkness said. "We need to focus on doing the little things right and executing in critical situations to be successful and we need the softball gods looking down a few times to make a deep run."
PGF NATIONAL CHAMPIONSHIP LINEAGE
2018 PGF NATIONALS
PGF HIGH SCHOOL ALL-AMERICAN GAME: West 4, East 2 (West leads the all-time series, 2-1)
18U PREMIER: Georgia Impact-Lewis 6, OC Batbusters-Stith 4
18U PLATINUM: Firecrackers North-Thomas 7, USA Athletics Gold 0
16U PREMIER: Birmingham Thunderbolts-Dorsett 4, Athletics-Mercado 1
16U PLATINUM: Tampa Mustangs-Walford 5, Breakers Labs Blue 2
14U PREMIER: Corona Angels-Tyson 9, Sorcerer-Schroll 2
14U PLATINUM: Northwest Bullets-Rice 7, OC Batbusters-Garcia 1
12U PREMIER: Tennessee Mojo-Danley 1, Diamond Sports Hotshots-Jones 0
12U PLATINUM: Cal Cruisers-Caouette 5, OC Batbusters-Garcia 4
10U PREMIER: Impact Gold National-Smith 7, Beverly Bandits-Trackwell 3
2017 PGF NATIONALS
PGF HIGH SCHOOL ALL-AMERICAN GAME: East 7, West 4
18U PREMIER: Beverly Bandits-Conroy 2, Corona Angels-Tyson 0
18U PLATINUM: Salinas Storm-Heen 5, Batbusters-Gomes/Clark 4
16U PREMIER: Beverly Bandits-Ketelhut 10, Athletics-Mercado/Smith 1
16U PLATINUM: Firecrackers UT-Rollin 7, Birmingham Thunderbolts-01 4
14U PREMIER: Texas Dirt Divas 4, OC Batbusters-Campbell-03 3
14U PLATINUM: Firecrackers-Brashear/Oakes 8, Birmingham Thunderbolts-2003 1
12U PREMIER: Diamond Sports Hotshots Gold 5, Georgia Impact-Langston 1
10U PREMIER: Fury-2024 12, Birmingham Thunderbolts-06 5
2016 PGF NATIONALS
PGF HIGH SCHOOL ALL-AMERICAN GAME: West 2, East 0
18U PREMIER: Firecrackers-Rico 2, California Cruisers-Sievers 0
18U PLATINUM: Iowa Premier 2, USA Athletics Gold 0
16U PREMIER: Beverly Bandits-Conroy 3, South Dakota Renegades 2
16U PLATINUM: Firecrackers-Brashear 3, Midwest Speed 2
14U PREMIER: So Cal Athletics-Mercado/Smith 6, Corona Angels-Tyson 0
14U PLATINUM Grapettes-Guevara 2, Birmingham Thunderbolts-Dorsett 0
12U PREMIER: Texas Sudden Impact 6, Texas Impact Gold-Esparza 1
10U PREMIER: Tennessee Mojo-2023 11, Intensity South TX 3
2015 PGF NATIONALS
18U PREMIER: OC Batbusters-Stith/Haning 7, So Cal Athletics-Richardson 0
18U PLATINUM: Firecrackers-Pasco 3, Iowa Premier Gold 2
16U PREMIER: Tampa Mustangs-TJ 1, Beverly Bandits/Team DeMarini 0
16U PLATINUM: Sparks Premier 5, KC Peppers-Clinton 3
14U PREMIER: OC Batbusters-Campbell 7, Georgia Impact-Lewis 4
14U PLATINUM: Cal Nuggets Gold 6, Nor Cal Dirt Dogs-Ybarra 4
12U PREMIER: OC Batbusters-Mascarenas 2, So Cal Choppers 02-Gibson 1
10U PREMIER: Diamond Sports Hotshots Gold 8, Texas Chaos 5
2014 PGF NATIONALS
18U PREMIER: OC Batbusters-Stith/Haning 3, Corona Angels-Tyson 0
18U PLATINUM: OC Batbusters-Briggs 5, Illinois Stars 0
16U PREMIER: So Cal Athletics-Myers/McNee 2, Beverly Bandits-Tyrrell 1
16U PLATINUM: California Cruisers-Evans 11, OC Batbusters-Alvarez 3
14U PREMIER: Corona Angels-Tyson 7, So Cal Athletics-Quarles 1
14U PLATINUM: Courage-Weaver 9, Cal Cruisers-Sievers 1
12U PREMIER: So Cal Athletics-Mercado 4, DirecTV Genies 3
2013 PGF NATIONALS
18U PREMIER: So Cal Athletics-Richardson 3, Team Mizuno-Stith 2
18U PLATINUM: Strike Force-Guerra 10, Central California Dirt Dogs 0
16U PREMIER: Beverly Bandits-Tyrrell 2, OC Batbusters-Myers 0
14U PREMIER: Team Mizuno-Campbell 5, OC Batbusters-McNee 4
12U PREMIER: So Cal Athletics-Tidd/Ornelas 9, AZ Suncats 0
2012 PGF NATIONALS
18U PREMIER: So Cal Athletics-Richardson 5, Worth Firecrackers 4
16U PREMIER: Team Mizuno-Stith 5, Corona Angels-Knighten 1
14U PREMIER: Atlanta Vipers 3, So Cal Athletics-Marinacci 2
12U PREMIER: Firecrackers-Quarles 8, Firecrackers-Roman 2
2011 PGF NATIONALS
18U PREMIER: So Cal Athletics-Richardson 8, Worth Firecrackers 7
16U PREMIER: Firecrackers-Blanco 5, Texas Glory-Naudin 0
14U PREMIER: OC Batbusters-McNee 3, Corona Angels-Knighten 0
2010 PGF NATIONALS
18U PREMIER: So Ca Athletics-Richardson 4, Texas Impact Gold 2
16U PREMIER: OC Batbusters-Myers 6, Corona Angels-Howard 4
(Note: Send news tips, stats or story ideas to Carlos Arias via text at 949-606-3602, Twitter @SoCalSidelines or email at punchymcgee@gmail.com)