2019 12U PGF Premier Nationals
What To Watch For At 12U PGF Premier Nationals
What To Watch For At 12U PGF Premier Nationals
The 12U PGF Premier division is going to be a battle between West, Southwest, Midwest, and South. Who ya got?
Jul 29, 2019
by Carlos Arias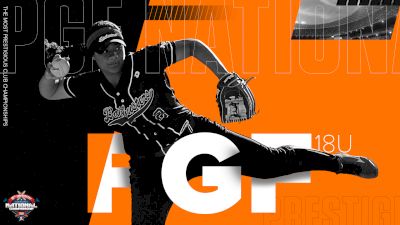 Teams from Texas and the Southeast have produced many of the top contenders and the past three national champions at the PGF 12U Premier Nationals, but it looks like a So Cal team might be ready to regain the throne July 31-Aug. 4 in Orange County, CA.
Explosion-Denio/Serrano, OC Batbusters-Mascarenas, Athletics-Mercado 2024-Ornelas, and Power Surge-Berndes all have teams that appear to be poised to make a run at a national title. That doesn't mean that Texas and the Southeast teams are slowing down. They have plenty of contenders, but So Cal figures to be right in the middle of all the action.
"Our 12U Explosion-Denio team is poised for a successful and deep run this year at PGF," Explosion coach Gerry Serrano said. "The team's core has been together for four years and has added key players, rounding off one of the deepest offensive lineups in the division. Defensively, the infield now in its fourth year together is one of the most fundamentally sound out there.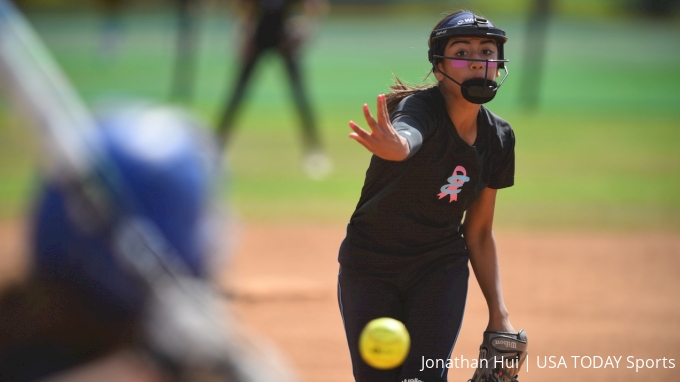 The team began the season with two of the top pitchers in the division and garnering respect as one of the top 12U teams in Southern California. At the Jr. Sparkler Tournament in Colorado, the team lost one of their key pitchers to injury which was a significant loss, but the team has added two big pitchers as depth for PGF. For a successful run in PGF, the team will need to continue with its staple mark of high offensive output and strong defense throughout the tournament."
The ace of Explosion's pitching staff is Emily "Bugs" Bell, a hard-throwing right-hander who gets stronger as the game goes, to go along with RHP Jazmine Mikel, who has excellent spin, hard-throwing southpaw Melanie Macias and hard-throwing RHP Mia Nicole Sanchez. Explosion has one of the deepest lineups in the nation with SS Kaniya Bragg, C Soraya Lueta, Mikel, C Makayla Cable, 3B Nevaeh Trejo, OF Brooke Washa, 2B Gianna Serrano, OF Kayli Counts, OF Emma Meyer and OF Morgan Haygood.
[polldaddy]=10374401
Arizona Hall of Famer Toni Mascarenas has had a lot of success coaching young players, including a PGF 12U Premier team that won the national title in 2015, and she has another strong OC Batbusters team this summer. Right-handers Eva Hurtado, Mina Tala, and Ovionna Hayes are the Batbusters top pitchers. "All three throw well," Mascarenas said. "(They) can throw to both sides of the plate and also mix up speeds." Tala, who can hit to all fields, Bree Townsend, a clean-up hitter with pop, clutch hitter Mia Krueger and Maddy Finnerty, who brings speed and power from the left side, lead the Batbusters' offense.
"My team needs to play defense and limit their mental errors," Mascarenas said.
Athletics-Mercado 2024-Ornelas is another So Cal team with the potential to make a run at the title. RHP Cambria Salmon, one of the top 2024 prospects in the country who has been clocked at 64 mph, and RHP Miali Guachino, a power pitcher clocked at 62-62 mph, give the Athletics two dominant pitchers.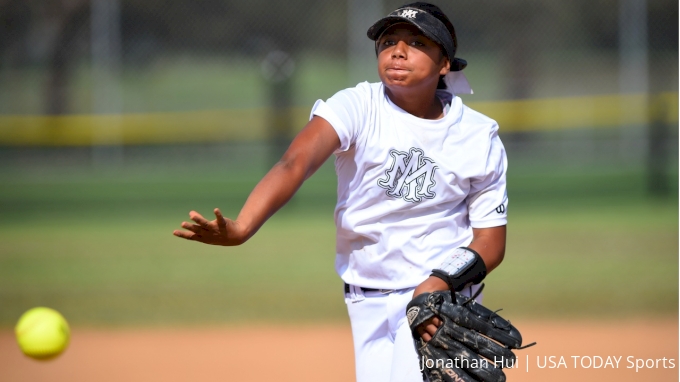 OF Dakota Potter, a speedy leadoff hitter with great defensive skills, C/OF Alaina Chaffold, a slugger with tremendous speed, and SS/UT Brooklyn Wilson-Buehler, a lefty that can slap or hit away, are some of the Athletics top hitters.
"This spring, this team has played up in the 14U division all year, only playing two tournaments in 12U winning the
TCS Memorial Tournament and taking third in Colorado Sparkler. The team looks ready to compete this year at PGF with a record of 42-10 with most of there games playing up a division. To be successful at PGF this team will need to do what they have done all year ... pitch great, play solid defensively and have timely hitting."
Power Surge outscored the opposition, 93-10, en route to the Triple Crown World Series title. The Power Surge might have the deepest pitching staff in the nation with Jessica Phelps, Peanut Garcia, McKenna Gieger, and Lydia Weldon and a lineup that's dangerous 1-9.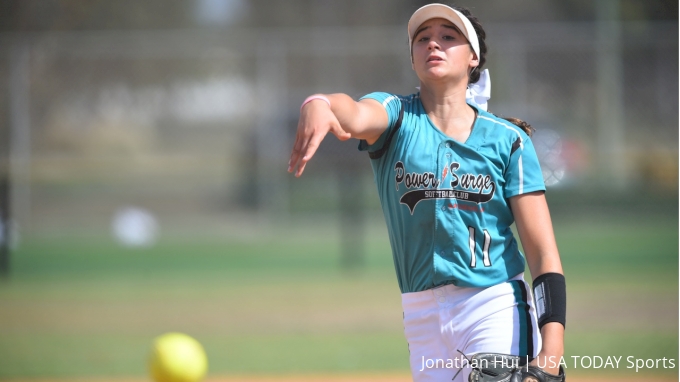 "Power Surge is very ready for PGF Nationals," Scott Berndes said. "We are coming off a great run and win at Triple Crown World Series as we won the title scoring 93 runs and giving up only 10 in 10 games. We beat some top teams on the way to the championship."
The Beverly Bandits has a pair of solid teams at PGF with Beverly Bandits DeMarini-Soliz and Beverly Bandits Premier-Michalski.
Soliz's Bandits have Grayson LaMarche and Hayley Griggs in the circle and the offense is led by Griggs, C/CF Jenna Kuzara, P/1B Avery Garden, Alexis DeBoer, C/3B Storm Kentros and MIF Kiley Carr.
"Well, as far as top contenders, I know that the Batbusters will be tough," Bandits coach Nick Soliz said. "I'd also like to think we have a good shot as well. But to be honest we have not seen a lot of teams on that side of the country, so it would be hard for me to say who would be the top contenders. I imagine all the teams will bring something solid to the table."
Impact Gold National 2024-Wilson, formerly the Texas Boom '06, which placed third at PGF 10U Premier Nationals, has been together since 8U and has a lot of experience on the national scene. Impact Gold has assembled a top-flight pitching staff with Bailey Lindemuth, a power pitcher (61 mph) with command of a repertoire of off-speed and spin pitches, Brooke Wells, the daughter of a former Division I softball pitcher and pro baseball player, and Aubrey Flores, an off-speed/spin pitcher. C Prisais Quintero, one of the top defensive players in 2024 class, SS/RF Ahsunte "Boogie" Specks (12 homers this summer), SS/C Ella McDowell (11 homers this summer), OF Ashtyn Reichhardt, a lefty power slapper, UT Presley Ross, slugger Tyra Thompson, UT Lien Brister, a five-tool player with power and speed, 3B Ava Wright, who hits for power and average, OF Kate Lindsey, a speedy power hitter, flexible UT Alana Ramos and UT Rhylan Wilson, the team's leader.
"After years of scouting and recruiting, (I) have hand-selected this group of girls and families from among the best select teams across the Southwest, convincing each to set aside their personal egos in an effort to pursue a bigger dream," Impact Gold coach DJ Wilson said, "and then meticulously developed them into a team capable of competing and winning on the national stage."
Brandi Macias' AASA team looks solid with Kaitlyn Macias, Elle Johnson, and Elisa Gall in the circle. The offense is led by 2B/SS Lainey Macosky, C Matea Muraoka, and SS/2B Emma French.
"This team is tight-knit," Macias said. "They are learning and have played for one another and give everything of themselves to each other. If we play consistent and compete at our own level, defensively and offensively we will be successful."
The team to beat will be Jay Ross' Diamond Sports Hotshots Premier 2024 squad. Their pitching is led by two highly talented hurlers Addisyn Linton and Mia Brown with a strong cast of arms behind them as well. Jen Schroeder protege behind the dish is Jada Phillips, a lockdown catcher that commands the field and complements the pitching staff.
Offensively the team is a powerhouse with speed on the bases and threats from top to bottom of the lineup. Ramsey Walker (aka. RamsBeast) and Jada Phillips(J-Money) lead the team in home runs, triples, doubles, and RBIs.