PGF 2019 National Championships 14U | 12U | 10U
Mojo 04 Fisher Win The 2019 PGF 14U Premier National Championship
Mojo 04 Fisher Win The 2019 PGF 14U Premier National Championship
Mojo 04 Fisher capture the 2019 PGF 14U Premier National title over Arizona Storm Appel/Mathis.
Aug 5, 2019
by Carlos Arias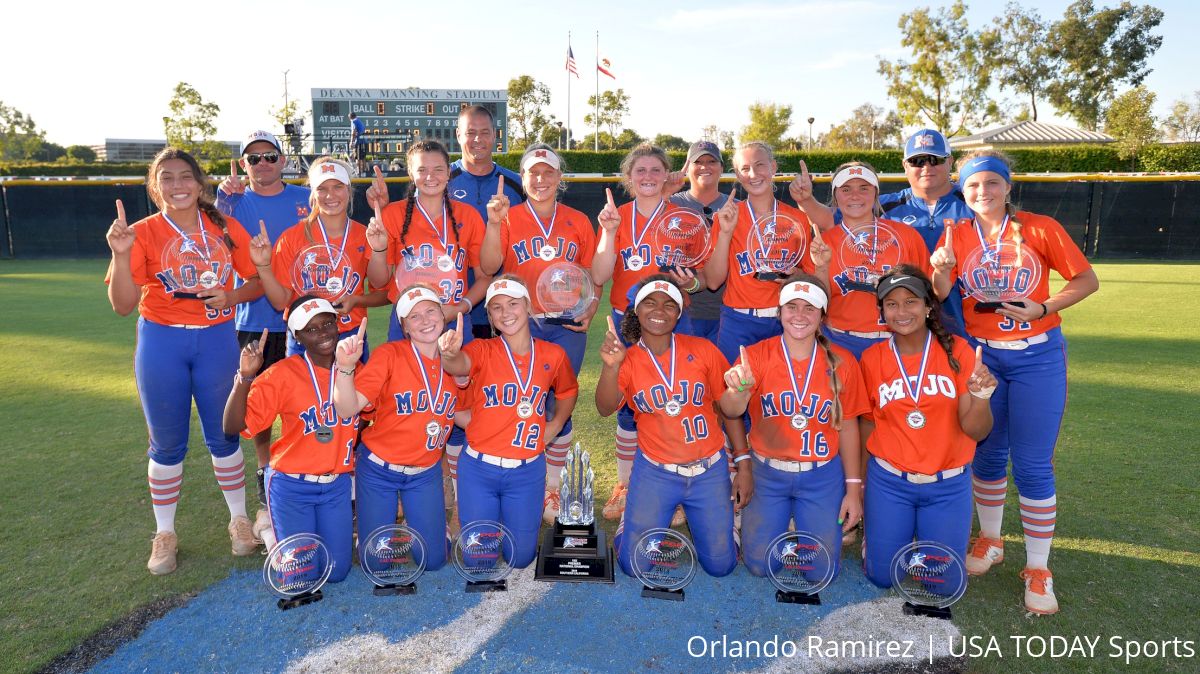 On paper, Mojo-Fisher has all the talent.
The Mojo put it all together and delivered a 4-2 victory over Arizona Storm-Appel in the PGF 14U Premier National Championship game on Sunday afternoon at Bill Barber Park in Irvine, CA.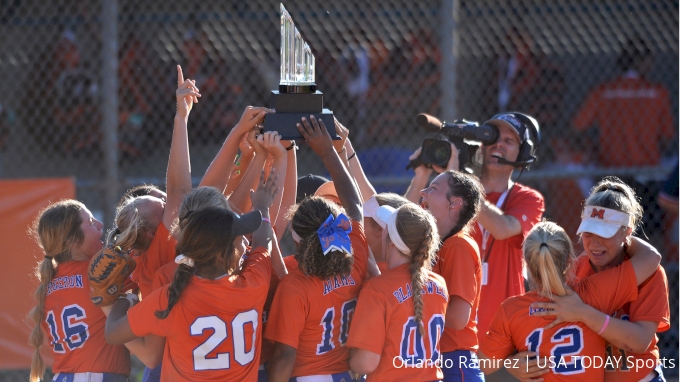 The Mojo turned to a pair of Florida-committed stars to nail down the nationals championship. Mia Williams, the daughter of former NBA star Jason Williams, tripled, homered and scored two runs and Keagan Rothrock allowed five hits, one earned run and struck out seven to get the complete-game win for the Mojo.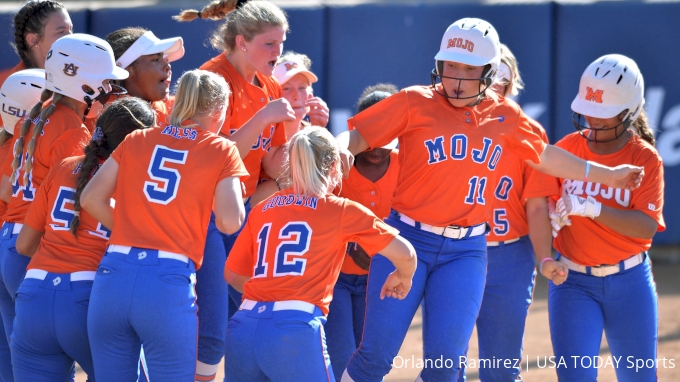 "This was one of the better games we've played this week," Rothrock said. "And our bats have definitely come alive and my defense was behind me."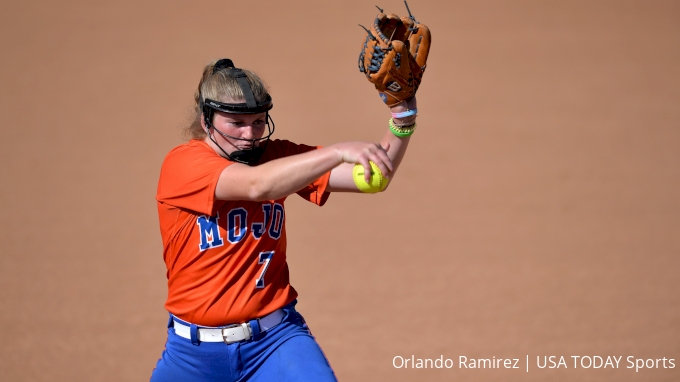 The Tennessee-based team, which features players from multiple states, staked Rothrock to a 1-0 lead in the bottom of the first after Auburn-commit Taylor Pannell doubled to left field to drive in Georgia-commit Jaydyn Goodwin.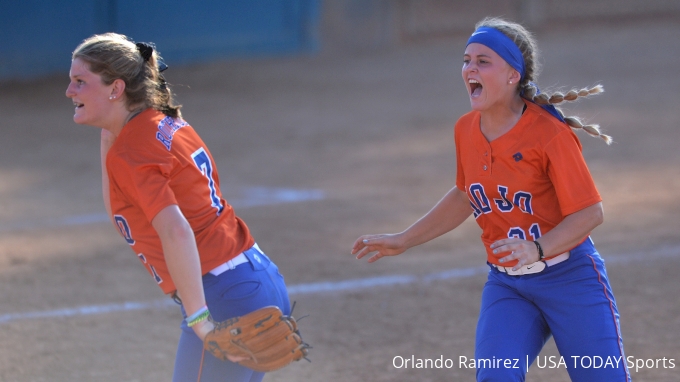 Williams made it 2-0 when she blasted a shot over the left-field fence for a solo bomb. The fences were at the international distance of 220 feet at Deanna Manning Stadium.
"Going into the game I knew our pitcher Keagan was going to be a rock star, and she was going to do amazing," Williams said, "and I just had to get her back in case anything happened."
But the Storm didn't go quietly, scoring a run in the top of the forth and fifth to tie it, 2-2. Sienna Solis scored on a bases-loaded walk in the fourth and Alexa Wohr had an RBI single in the fifth for the Storm.
The Mojo manufactured a run in the bottom of the sixth for the win. Rothrock led off the inning with a double, Lyla Blackwell got down a sacrifice and Goodwin drove in courtesy runner Corine Poncho for the go-ahead run.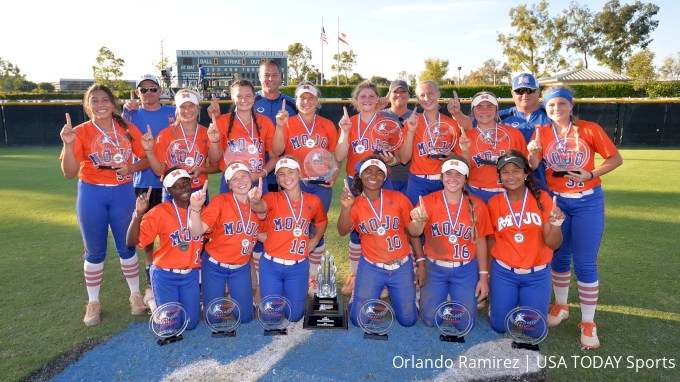 ---
PGF NATIONAL CHAMPIONSHIP SCOREBOARD
14U PREMIER: Tennessee Mojo 04-Fisher 4, Arizona Storm-Appel 2
14U PLATINUM: OC Batbusters-Shockey 5, Athletics-Mercado/Tidd 4 (8 innings)
12U PREMIER: Birmingham Thunderbolts 06 14, Power Surge-Berndes 4
12U PLATINUM: Impact Gold National 07-Smith 6, Georgia Impact-Sullivan 0
10U PREMIER: Corona Angels-McCullough 3, So Cal Choppers-Franco 2 (8 innings)