2020 Top Club National Championship 18U
Rising Star: How Persistence Paid Off For Ace Allison Royalty
Rising Star: How Persistence Paid Off For Ace Allison Royalty
How pitcher Allison Royalty earned her start with PGF 18U Premier Champs Athletics Mercado/Smith.
Aug 7, 2019
by Stephen Kerr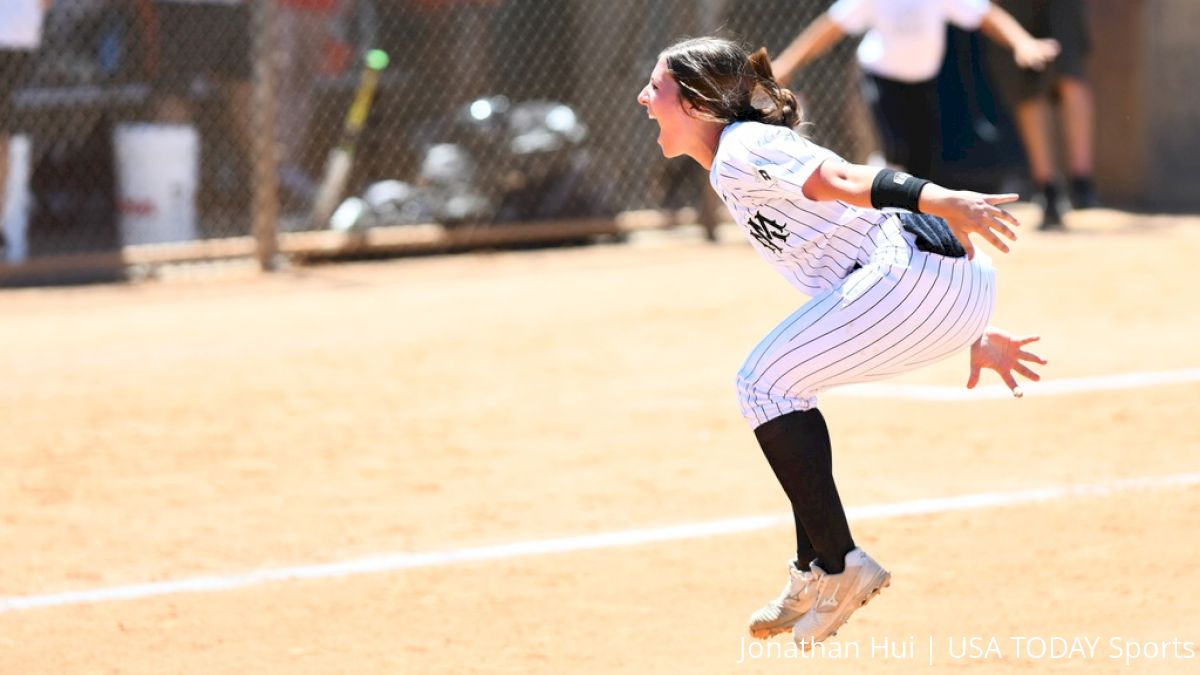 Unlock this article, live events, and more with a subscription!
Get Started
Already a subscriber? Log In
Not every athlete looks at pressure as a privilege. Then again, Athletics Mercado/Smith ace right-hander Allison Royalty isn't your typical softball player.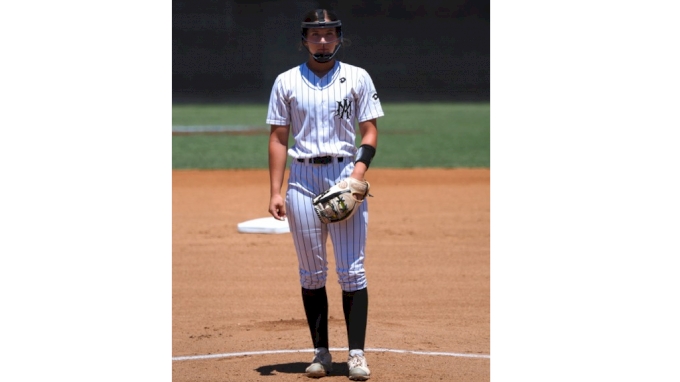 Take her last name, for example. Almost immediately, it grabs your attention. Try teasing her about it, and you'll be hard-pressed to come up with a line she hasn't already heard.
"There are some people that have some pretty funny jokes about it," said the 5-foot-7 Royalty, who lives in Corinth, Texas, about 20 miles north of Dallas. "You get used to it."
But it's not just her last name that sets Allison apart. While some players falter when they get the chance to perform on the big stage, Royalty amps up her game even higher. This was no more evident than in the PGF 18U Premier Nationals Championship game late last month in Irvine, California.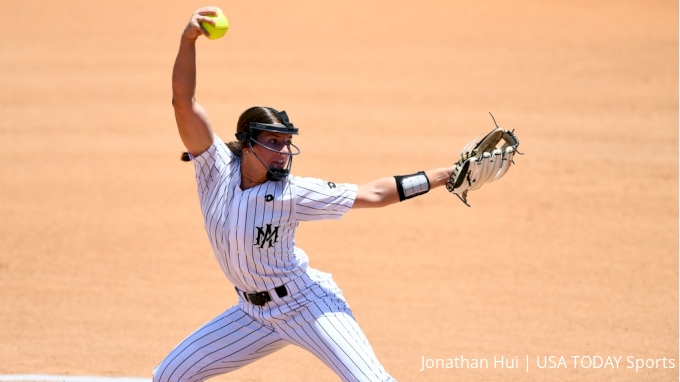 Royalty, a 2020 Arizona State commit, was 3-0 in the tournament heading into the matchup against defending champion Georgia Impact Premier-Lewis. Her combination of rise balls and off-speed pitches limited Georgia Impact to only one hit in a 1-0 complete-game victory to secure the championship.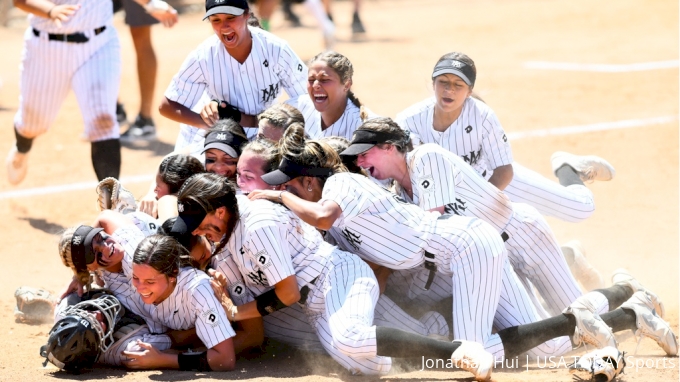 Royalty struck out 14, including two in the seventh, when she retired the side in order.
It's not that Royalty doesn't feel the pressure. She's simply learned how to manage it.
"It's there, it's hard not to notice," she admitted. "When I start feeling tense, I like to calm down a little bit. You always pitch well when you're not thinking too much."
Persistence
Winning a championship with Athletics Mercado was especially gratifying for Royalty, considering how hard she had to work to earn a spot on the team. Her first glimpse of them was during PGF Nationals in her first year of 14U ball with Texas Blaze Fastpitch. She watched them again last summer when they made it to the 16U championship game.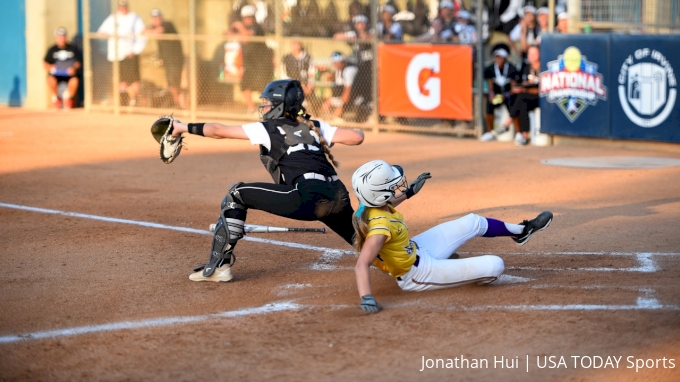 "I loved the way they played," Royalty said. "I did some research on the organization, saw the history of their success, and wanted to be a part of that."
There was just one problem: the Athletics already had five pitchers, and weren't looking to add another anytime soon. But as the coaches were about to discover, Royalty wasn't going to take no for an answer.
"She was calling (head coach) Dave Mercado constantly," recalled assistant coach Brian Pilon. "For whatever reason, her mindset was to come play for us. Dave told her a couple of times we already have five pitchers, we don't need another one. Thank God she didn't give up."
Finally, just before a showcase last Thanksgiving, Mercado agreed to give Royalty a tryout. Several of the pitchers had to miss the event for different reasons, so the Athletics were looking for help.
Royalty made the most of her opportunity. After striking out several top players, the coaches realized she was special.
"Dave ended up having a team meeting at the end of the weekend," Pilon said. "He left it up to the girls. He told them, 'You can either play against this kid or have her on our team.' I don't think anybody was hesitant, including the pitchers, about picking her up."
The fact that Athletics Mercado/Smith is in California wasn't a problem for Royalty. She has relatives in the area, so they're able to go watch many of her games. By the time PGF Nationals arrived, Royalty had worked her way up the rotation. She and Ryleigh White combined to win seven games for Athletics Mercado during the tournament, with White pitching a shutout against the Tampa Mustangs TJ in the semifinals.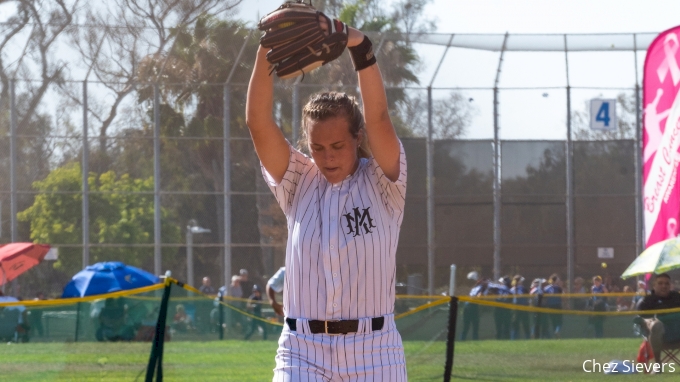 Since Athletics Mercado don't use the same pitcher in back-to-back games, that left the door open for Royalty to nail down the championship. The scene following the final out is one she will never forget.
"It gave me chills," she said. "Oh, my gosh. I just remember so much noise happening, I was so excited."
The Beginning
Royalty played basketball until sixth grade but has concentrated solely on softball ever since. She recalls her first experience pitching in select ball at age 12. It was the first time she had faced stiff competition at that level. She was hit hard and remembers one ball whizzing past her head. Some players might have chosen another position or quit altogether, but not Royalty.
"After the game, I went up to my mom, and said, "How do I get on a team like that"?" she recalled. "I think that was the moment I realized I wanted to be with the best, and play against the best."
Royalty worked with renowned pitching instructor Bill Hillhouse for a number of years. He taught her the importance of mastering a few pitches, rather than being mediocre at a lot of them. She started with a drop ball, then learned a changeup followed by the rise ball. The rise is her most effective pitch, even when opposing hitters know it's coming.
"She can place it," Pilon said. "She has a low rise, and she can bring it up. She can place it pretty much anywhere she needs to."
Like most pitchers, Royalty hates to lose, but she takes competitiveness to a whole new level.
"To me, giving up a hit is a loss," she explained. "I don't like giving up hits. Some people think that's crazy, but it's me against me most of the time, not me against the batter. I know if I hit my spot, the batter won't get a hit."
Royalty has been homeschooled all her life, so softball is her social outlet. When she was younger, her mother, Annette, was her teacher. Now, she does most classes on her own, which has helped in developing accountability and independence.
"That's a good skill to have because you're not always going to have someone to teach you," she said. "I don't mind it. When you've been doing it your whole life, you don't know anything else."
Royalty is on pace to complete her senior year by next summer. She'll have one more season of travel ball before heading to Arizona State. While she'll never forget the feeling of winning the ultimate crown in travel softball, she isn't content with just one.
"I definitely want to win PGF again," she said. "I do weight lifting, so this offseason, I'm going to set new goals for that, gain some weight, work on pitching, just continue to get better."
Every season has different challenges, and getting back to the top is often harder than the first time. But Royalty has already proven she can handle the pressure of a big moment. After all, pressure is a privilege.