2019 The Gem of the Hills
Tips For Understanding Coaching Generation Z
Tips For Understanding Coaching Generation Z
When it comes to coaching Generation Z, technology is the key to communication.
Aug 18, 2019
by FloSoftball Staff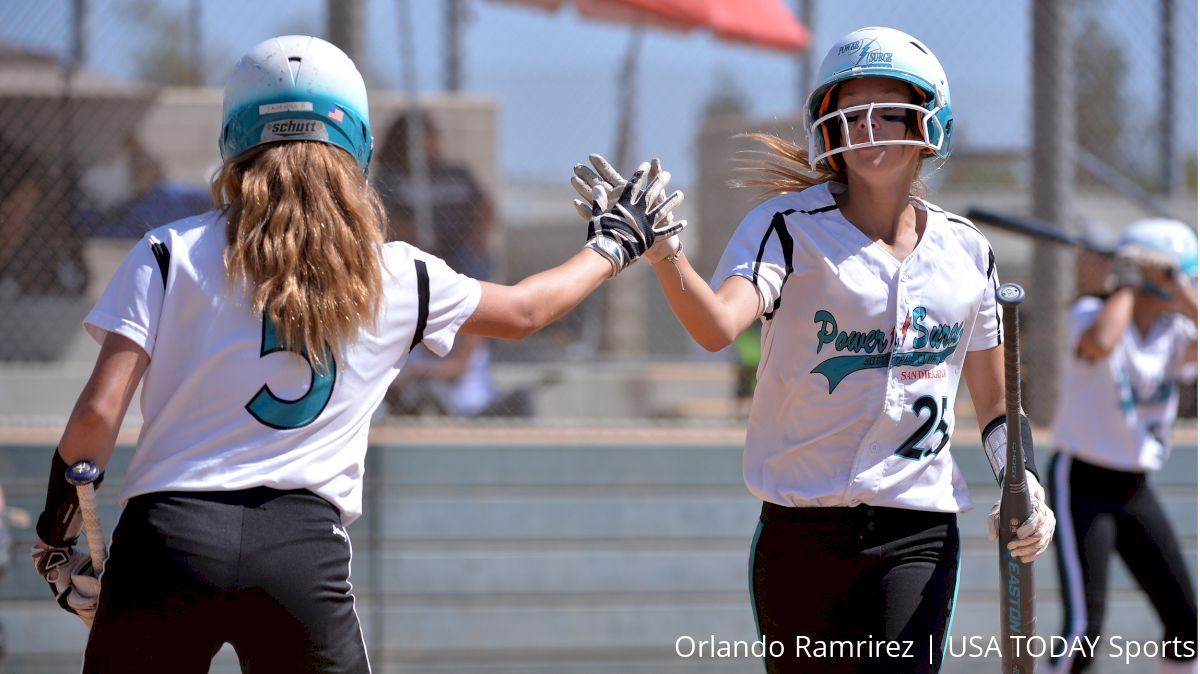 When it comes to coaching Generation Z, technology is the key to communication.
The players of today, from Generation Z, have never known life without Siri, Alexa, Smartphones and Wi-Fi. According to the American Psychological Association, Generation Z consists of anyone born after 2005, so essentially every athlete on the field in the 14U bracket. The Millennials (those born from 1997-2005) represent our collegiate, 18U and 16U athletes who introduced technology to the world through social media and the now famous "selfie."
According to Millennial and Generation Z expert Tim Elmore, there are six defining characteristics of Generation Z that we must first understand before we can talk about development. These characteristics are:
They are Cynical
They are Private
They are Entrepreneurial
They are Multi-tasking
They are Hyper Aware
They are Technology Reliant
Our challenge in developing these athletes is to understand them and adapt our teaching to reach them effectively. On the development side of this generation is a need for fast-paced, multi-faceted information so as a coach, you want to give them that as much as possible. Some suggestions for practices are to limit hitting stations to an 8-rep maximum per set. This allows the athlete to totally focus on those 8 swings and then get a break before refocusing on their next 8 swings. During this break, have them take out their smartphone and video their partner on any number of "cool" apps, so that their partner can slow-motion their swing and then talk to the coach about what they are seeing in the video. By following this example, you are playing to their need for short bursts of information and their reliance on technology to keep them engaged and improving.
Another suggestion is for your post-game meeting. For those coaches that like to talk about what just happened for 30 minutes after the game, research shows that your Generation Z athletes stopped listening after just 2 minutes!! Try addressing what you absolutely have too after the game and save the rest for your next practice session.
One program has emerged from the market as a leader in developing technology as a tool to reach our Millennial and Generation Z athletes: The Gem Softball Invitational (Central Florida, October 2019). At the Gem business leaders in the sports of baseball and softball are leading the way in showcasing this generation of players in a way that will both give instant feedback on the individual athletes performance as well as communicate with this generation of athletes in a format that they can understand (and share with the "friends").
Let's take a look at the six characteristics of Generation Z and see how the technology used at the Gem will support their development.
The Cynic is best convinced through facts and data. Using FlightScope technology, delivered through the Softball Cloud, the Gem will provide the athletes (and coaches recruiting them) with visual displays of power and speed; showing not only the force at which the ball was hit, but also the location of the ball when it was hit with that force. This will allow both the player and the coach to identify an athlete's "sweet spot" that produces top results in both average and power.
The beauty of the reports produced at the Gem is that they are not public. Athletes and their coaches can request as few or as many reports as they want. Of course, the college coaches will receive reports on all athletes (it is a showcase, after all), but the individual reports, available in the future on the athlete's individual account, allow athletes to make access to their learning tools as public or private as they would like.
While technology may make some more "traditional" coaches and instructors anxious, these Millennials and Generation Z athletes thrive on the "latest" idea and technology. In partnership with the Softball Cloud, the Gem allows these athletes to feel as if they are part of the next big "thing," satisfying their entrepreneurial spirits!
The multi-tasking, hyper-aware, technology-driven players are right in their element with the in-game data analytics they will get from the Gem's partnership with FlightScope and the Softball Cloud. All Generation Z athletes can be tested at the pre-event Combine and then compare the data from the combine with live, in-game data captured during the next day of their pool play games. These comparisons will then be combined in a report for both the college coaches and the players to review; the objective is to show what skills translate from practice to the game.
Lincoln Martin, former MLB Scout, and owner of Top Tier Sports believes "the more information you can get, the better chance you have to make good decisions. When you are talking money, because college scholarships are money, I think it would be crazy not to take advantage of the information that is presented to you."
The Gem Invitational is taking place this October in Central Florida and will not only cater to the Generation Z players and their Millennial predecessors but also college coaches who sometimes struggle to know what "stats" are legitimate and which are skewed. Let's be honest: there are a lot of technology "gimmicks" available and with this sudden influx of technology tools on the market, coaches and athletes can find it hard to distinguish between the ineffective and the useful. In addition to leveraging the latest technology in the softball market (technology used by and developed with Major League Baseball), the Gem's foundation is a classic, 90-minute, five-game guaranteed, tournament format, where every game counts and winners will emerge in the end. Between stats, scores, championships, and technology reports, the Gem is setting a new standard in softball.
To get more information about the Gem, visit www.gemsoftball.com or watch games live on FloSoftball.