2019 12U PGF Premier Nationals
FloSoftball 2019 PGF 12U Premier Nationals All-Tournament Team Announced
FloSoftball 2019 PGF 12U Premier Nationals All-Tournament Team Announced
FloSoftball recognizes the top athletes from 2019 PGF 12U Premier Nationals
Aug 12, 2019
by Manny Alvarez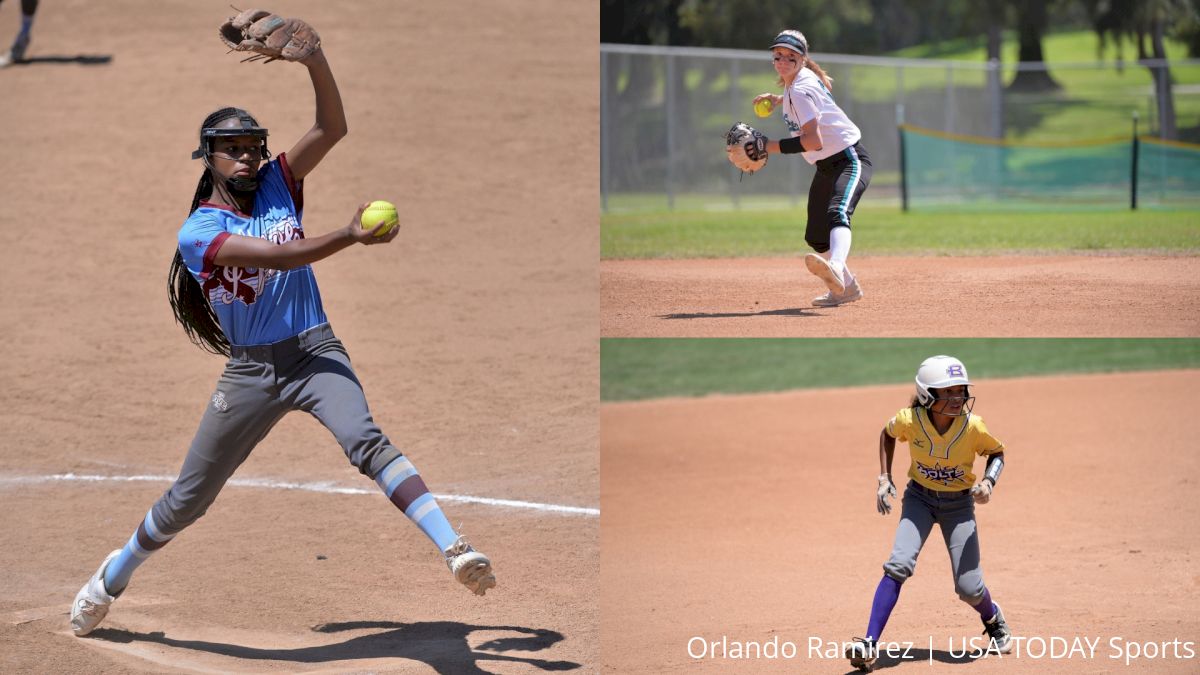 Unlock this article, live events, and more with a subscription!
Get Started
Already a subscriber? Log In
FloSoftball recognizes the top athletes from 2019 PGF 12U Premier Nationals with the help of SoCal Sidelines Carlos Arias, Manny Alvarez, and Extra Inning Softball's Brentt Eads.
These athletes displayed tremendous grit, determination, and consistency throughout the toughest week of summer.
Missing a photo or need us to make a correction? Send info to flosoftball@flosports.tv.
MVP PLAYER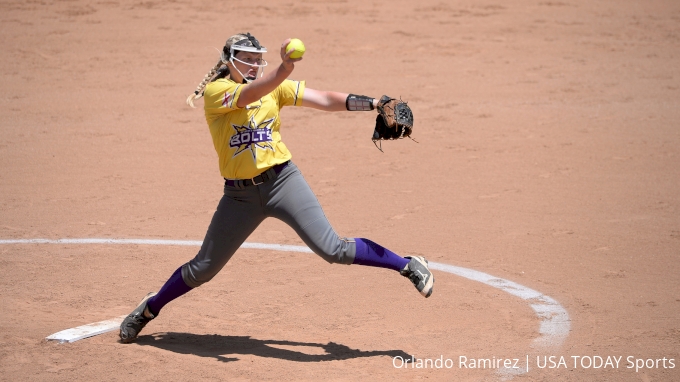 Shelby McKenzie, Birmingham Thunderbolts 2024
McKenzie batted .611 with six doubles, a home run, seven runs, and 18 RBIs while going 5-0 with a 0.31 ERA with eight strikeouts in 26 innings to lead the Thunderbolts to the PGF National Championship.
MVP PITCHER
Ainsley Pemberton, Texas Glory 2024
She went 4-1 with a 0.06 ERA and 38 strikeouts in 34.1 innings. She pitched 22 scoreless innings during one stretch.
FLOSOFTBALL PGF 12U PREMIER ALL-TOURNAMENT TEAM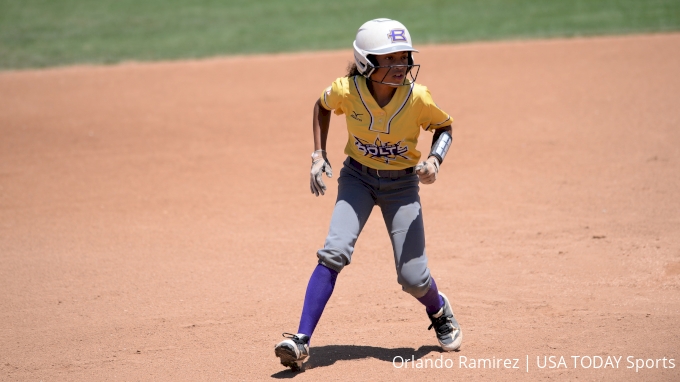 Jasmine Green, Birmingham Thunderbolts 2024
Green was almost a guarantee to cross home plate if she got on base. Green batted .514 with 17 runs.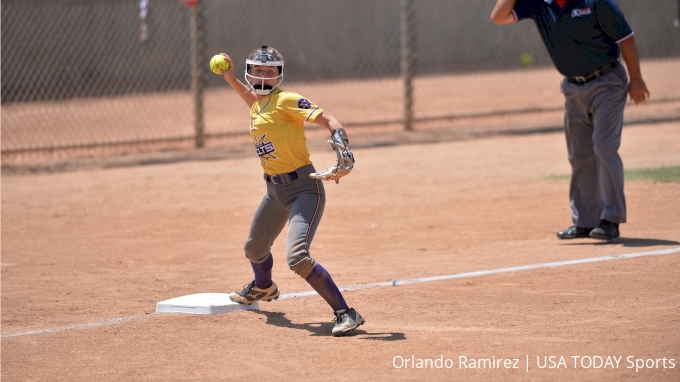 Brantlee Wortham, Birmingham Thunderbolts 2024
Wortham batted .515 with nine RBIs, 13 runs and three doubles for the Thunderbolts.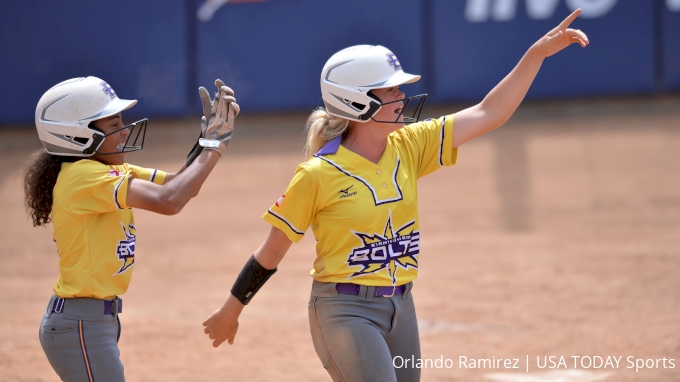 Jayden Heavener, Birmingham Thunderbolts 2024
Heavener hit a triple with two RBIs and three runs, but it was her performance on Saturday, Aug. 3, that put her on the All-Tournament Team. Heavener threw 17 innings, including 14 scoreless innings in a row in two games against Impact Gold National. Heavener struck out 14 with a 2-0 record and a 0.18 ERA.
Sofia Mujica, Power Surge-Berndes
She batted .375 with four doubles, a home run, and 11 RBIs.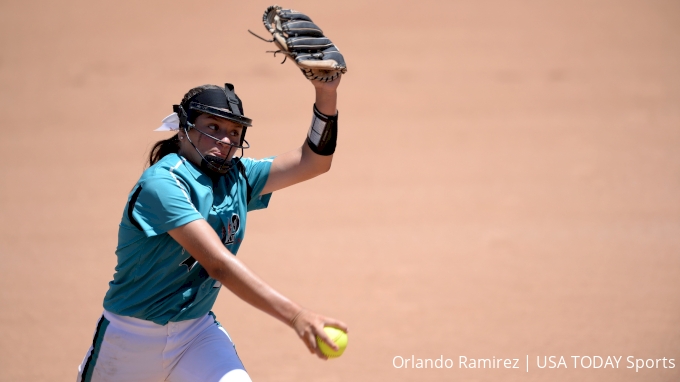 Peanut Garcia, Power Surge-Berndes
She batted .308 with five RBIs while going 5-1 with a 0.48 ERA and 23 strikeouts.


Addison Duke, Power Surge-Berndes
She was considered one of the best infielders at PGF Nationals batting .300 with five runs for Power Surge.
Bailey Lindemuth, Impact Gold National 2024
She batted .458 with nine RBIs, while also going 3-1 with a save and 27 strikeouts in 26 innings.
Brooke Wells, Impact Gold National 2024
She batted .423 with eight RBIs, five runs and three doubles. Wells also went 1-0 with seven strikeouts in 6.1 innings in the circle.
Cheylene Nguyen, So Cal Breakers-Brunetti/Cascio
She batted .304 with three doubles, five runs, and three RBIs. Nguyen also threw 27 innings with a 3-1 record and a 0.19 ERA to go with her 18 strikeouts.
Calle Christian, So Cal Breakers-Brunetti/Cascio
The pitcher had 19 Ks in 21.2 innings for the Breakers.
Mia Cascio, So Cal Breakers-Brunetti/Cascio
The SS batted .455 with 10 RBIs, including three against the Power Surge in the semifinals.
Yliana Rivera, So Cal Breakers-Brunetti/Cascio
Rivera batted .368 with five RBIs and four doubles for the Breakers.
Paisile Allen, Texas Glory 2024
Allen batted .375 with a double and two RBIs, while scoring five runs for Texas Glory.
Gabriella Novickas, Beverly Bandits Premier
Novickas batted .400 with three doubles and seven RBIs for the Beverly Bandits.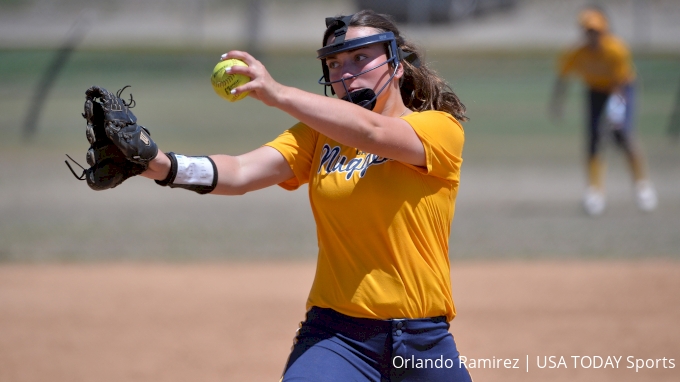 Kathryn Munnerlyn, Cal Nuggets-Woods
Munnerlyn threw 33 innings with a 4-2 record to go with a 0.30 ERA and 13 strikeouts. Munnerlyn also batted .278 with four RBIs.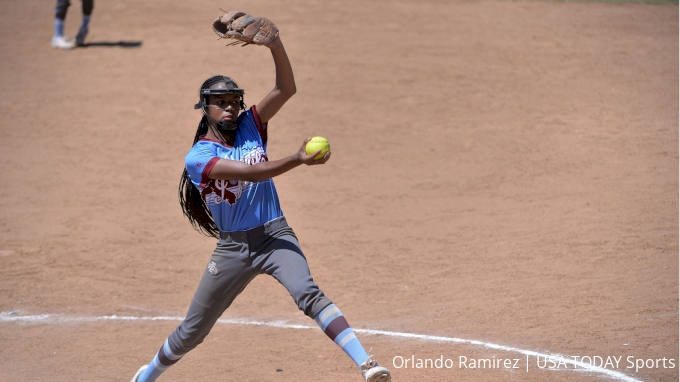 Hailey Shuler, I-5 Softball North
Shuler went 5-2 with a 0.16 ERA and 13 strikeouts in 45 innings. Shuler also batted .296 with six runs, two doubles and a triple.
Desiree Trudel, Atlanta Vipers-Callaway
Trudel batted .445 with three doubles, a triple, three runs and six RBIs for the Vipers.
Addisyn Linton, Diamond Sports Hotshots Premier 2024
Linton went 3-2 with a 0.05 ERA and 22 strikeouts in 22 innings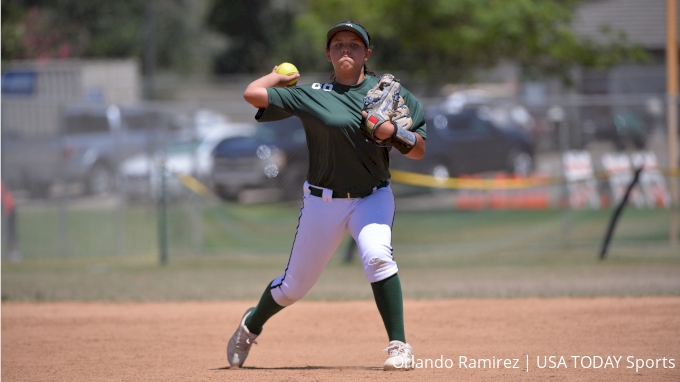 Amanda Urbina, Ohana Tigers-Quarles/Urbina
She batted .389 with two doubles, six RBIs and four runs for the Tigers.
Mia Sanchez, USA Athletics-Davis
Sanchez threw 21 innings with a 0.52 ERA with 18 strikeouts for USA Athletics.