PGF 2019 National Championships 14U | 12U | 10U
FloSoftball 2019 PGF 10U Premier Nationals All-Tournament Team Announced
FloSoftball 2019 PGF 10U Premier Nationals All-Tournament Team Announced
Corona Angels McCollough, SoCal Choppers Franco and more listed to FloSoftball PGF 10U All-Tournament Team.
Aug 12, 2019
by Manny Alvarez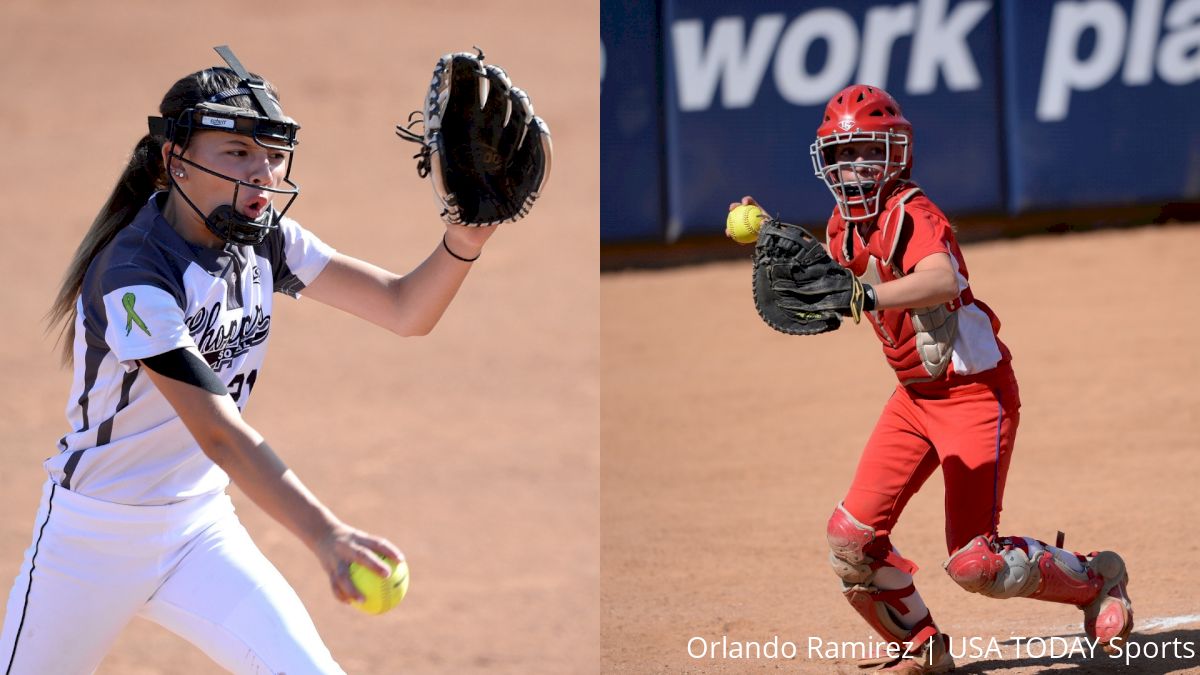 Unlock this article, live events, and more with a subscription!
Get Started
Already a subscriber? Log In
FloSoftball recognizes the top athletes from 2019 PGF 10U Premier Nationals with the help of SoCal Sidelines Carlos Arias, Manny Alvarez, and Extra Inning Softball's Brentt Eads.
These athletes displayed tremendous grit, determination, and consistency throughout the toughest week of summer.
Missing a photo or need us to make a correction? Send info to flosoftball@flosports.tv.
MVP PITCHER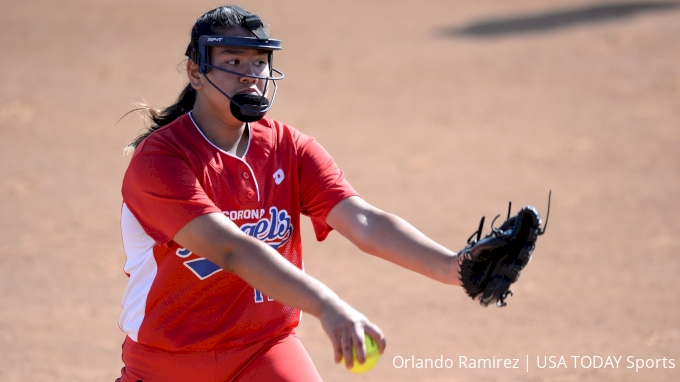 Malaya Majam-Finch, Corona Angels-McCullough
The niece of Jennie Finch went 8-0 at PGF with a 0.63 ERA and had 87 Ks in 47 innings including one game with 17 strikeouts. She gave up 15 hits, 12 walks and just six runs. Majam-Finch also batted .385 with 10 hits, 10 runs scored and eight RBIs and had one over-the-fence home run.
MVP PLAYER
Jordin Washington, Corona Angels-McCullough
The second baseman hit .438 for the week with 14 hits, 12 singles, two doubles, 12 runs, and three RBIs but forever will be remembered for the walk-off RBI single to win the PGF 10U Premier National Championship.
FLOSOFTBALL PGF 10U ALL-TOURNAMENT TEAM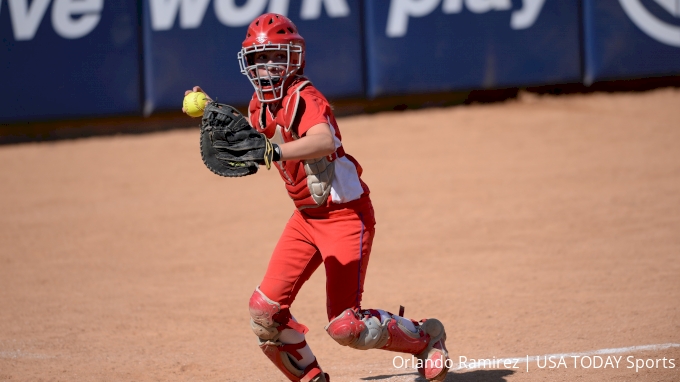 Charlotte Baum, Corona Angels-McCullough
The catcher hit a big triple in the PGF 10U championship game that helped her team come back and ultimately win the title. She had six RBIs during PGF and defensively caught 45 innings and allowed just three steals and one passed ball while throwing out one runner and picking off two others.
Taylor Johns, Corona Angels-McCullough
She batted .524 with a .565 on-base percentage, 11 hits, and four RBIs.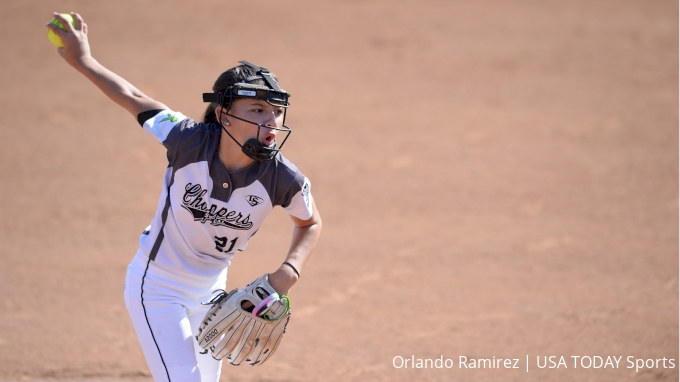 Juliana Franco, So Cal Choppers-Franco
The pitcher, who helped her team to the championship game, had 42 Ks in 39 innings with 11 earned runs allowed in seven games. She also hit .347 and had six RBIs.
Mikayla Santa Ana, So Cal Choppers-Franco
The C/1B was the Designated Player for Christian Franco's team that was runner-up in 10U Premier. She hit .300 and had three RBIs.
Madalyn Davis, Impact Gold
The C/CF went 17 for 30 (.567), scored 13 runs and had seven steals in bracket play.
Ariel Arumbula, Impact Gold
The 1B hit 13 for 24 (.541) and knocked in 10 while scoring eight runs.
Nyla Halfacre, Tennessee Mojo 2026
The 1B/UT hit two home runs at PGF and finished her season batting .700.
Mackenzie Ventura, Tennessee Mojo 2026
The P/1B pitched "lights out" according to coach Adam Ventura.
Sofia Hernandez, Ohana Tigers
The MIF batted .429 in bracket play and had six RBIs for the Tigers.
Natalie Arent, OC Batbusters-Glantz
The pitcher averaged more than 10 strikeouts per game during bracket play.
Casey Glant, OC Batbusters-Glantz
The third baseman batted over .400 with 10 RBIs and 10 runs scored.