2020 Top Club National Championship 16U
Rising Star: 2022, Second Baseman Georgia-Commit Jaydyn "Shorty" Goodwin
Rising Star: 2022, Second Baseman Georgia-Commit Jaydyn "Shorty" Goodwin
Tennessee Mojo Fisher calls her "Shorty." However, Jaydyn Goodwin plays much bigger than anyone on the field.
Sep 5, 2019
by Stephen Kerr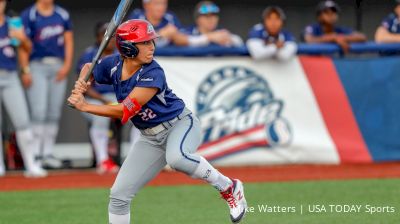 At 5-foot-3, Jaydyn Goodwin has become accustomed to playing with and against taller girls practically her whole life. When she was eight, she took the initiative to insist everyone call her Shorty from that moment on.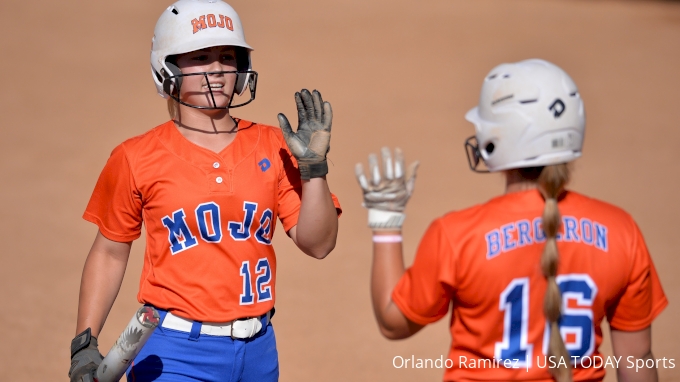 "I was a late bloomer, so I was tiny compared to them," explained Goodwin, a Georgia commit and second baseman with Tennessee Mojo-Fisher '04. "I told everybody to call me that, and it just stuck."
Being confident in your own skin at an age when other kids are happy to poke fun at what they perceive as weakness speaks to Shorty's confidence and mental toughness. It also hasn't hurt to have deep athletic bloodlines in her family.
Her mother, Jana, played softball in high school. Her maternal grandfather, Bobby Hrapmann, was a star shortstop for Northwestern State in the early 1970's, and played in the St. Louis Cardinals and Chicago Cubs organizations. Her other grandfather, Sam Goodwin, was a college football coach for Northwestern State and Southern Arkansas.
Shorty credits them, her siblings, coaches and teammates with making her the rising star she has become.
"I couldn't do it without any of them," she said. "They all pushed me in different ways and helped me be the best that I am."
Last month, Shorty received the crowning achievement for her efforts: a PGF Premier Nationals 14U championship. The Mojo swept through the tournament undefeated, culminating with a 4-2 victory over AZ Storm-Appel in the title game.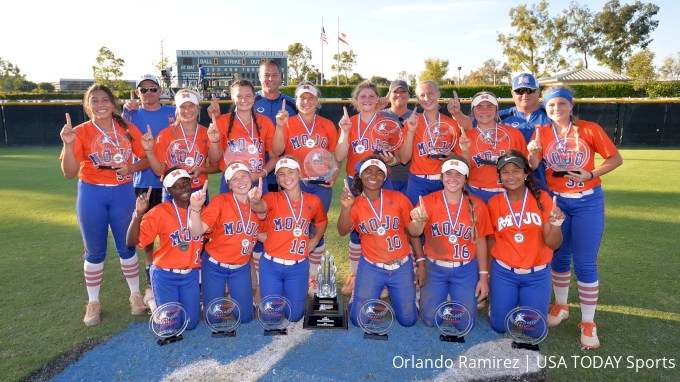 Shorty was named Tournament MVP, batting .488 with a .512 OBP, 14 runs scored and six stolen bases. As a left-handed leadoff slapper, she has been at or near the top in most of her team's offensive categories the past three years. In 206 plate appearances this season, she hit .564/.593 with 12 doubles, 34 RBI, 80 runs scored and 41 stolen bases in 45 attempts. She was even more impressive in clutch situations, batting .614 with runners in scoring position, and 17 of her RBI came with two outs.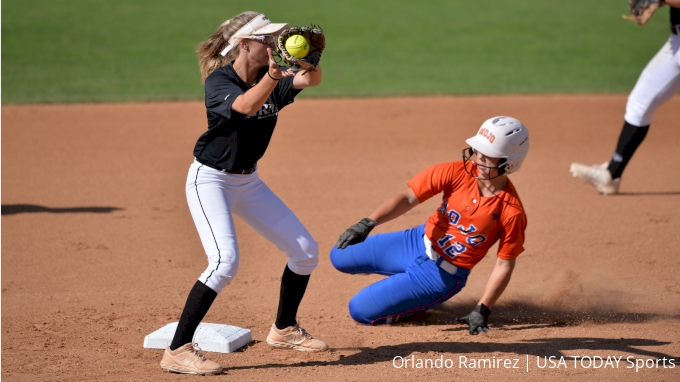 "Her maturity and understanding of the game is through the roof from where it was as a first-year 14U (player)," Mojo coach Josh Fisher said. "She's the most complete player I've ever coached."
When Shorty first took up softball, she was a switch-hitter. At age 12, she began to fully utilize her abilities as a slapper.
"I told her, 'why don't you try hitting some left-handed?'" Hrapmann recalled. "She did, and she kept on doing it."
Following the 2018 season, Fisher moved over to Tennessee Mojo from Georgia Impact's first-year 14U team, and brought five players with him. One of them was Shorty, who helped Impact to a ninth-place finish at PGF Premier Nationals that season. She had played against a number of the Mojos' players, and believed 2019 would be the year they would take home the PGF Premier Nationals trophy.
"We all came together and we clicked," Shorty said. "When we got to PGF, everyone had the same mindset, everybody wanted the trophy. We all wanted the best for everybody else on the team."
The tournament wasn't without its challenges. In a fifth-round matchup against Firecrackers-Brashear, the Mojo gave up a 5-0 lead before winning 6-5 in 11 innings. Shorty went 4-for-6 and scored three runs. The win avenged a loss to the Firecrackers earlier in the season at a tournament in Colorado.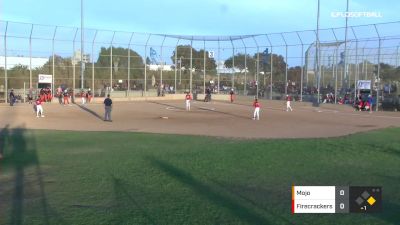 Unlock this video, live events, and more with a subscription!
Get Started
Already a subscriber? Log In
The semifinal game against Texas Bombers-Burgess provided another opportunity for revenge. In the finals of the WFC Tournament in Kansas City, the Mojo took a 3-1 lead into the seventh inning before the Bombers stormed back to win with a walk-off single. The Mojo rolled to a 7-1 victory in the PGF semifinals, with Shorty going 3-for-4 and scoring two runs.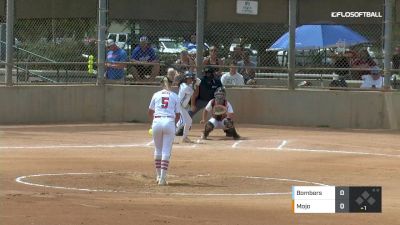 Unlock this video, live events, and more with a subscription!
Get Started
Already a subscriber? Log In
"We knew they weren't going to beat us twice," Shorty said of the team's mood going into the game. "We went in there ready to give it our all and win."
In the first inning of the championship game against the AZ Storm, Shorty singled, stole second, then scored on a double by Auburn-commit Taylor Pannell for the Mojos' first run. She singled again to score the final run that preserved the 4-2 win and the championship. Even after several weeks, she hasn't gotten over the emotional high of winning a title.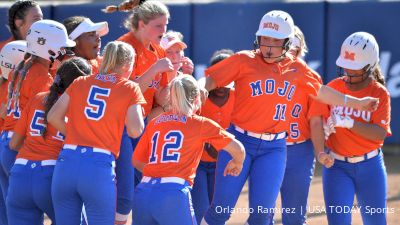 Unlock this video, live events, and more with a subscription!
Get Started
Already a subscriber? Log In
"I watch the videos every day," Shorty said. "It's the best feeling ever. You're just in the moment. You don't think about anything else. The whole tournament flashes before you."
Fisher would like to see Shorty draw more walks, particularly as she advances through travel ball. With her work ethic and attention to detail, he's confident that will happen.
"She's a kid that will call or text me during the week and say, 'what did you see?' or 'what did you think?'," Fisher explained. "She wants to learn and soak it up."
On defense, Shorty has great range and quickness, particularly when getting the jump on a ball. In the third inning of the PGF championship game, the Storm had a runner on second with one out. Shorty made a catch on a pop fly headed for the outfield grass that could have resulted in a run if it had dropped.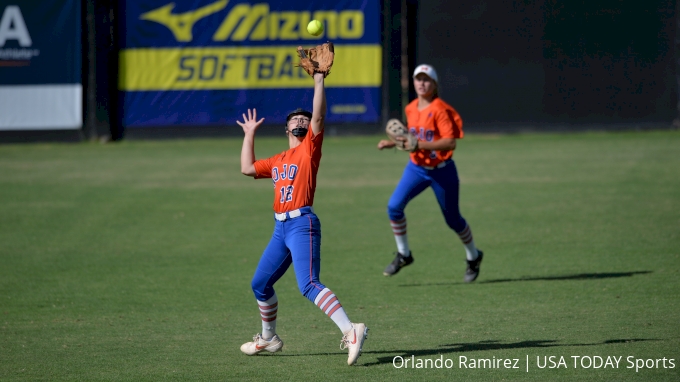 "Against 95 percent of travel teams in that age group, that's a base hit," Fisher said. "She's taken away so many plays. She caught that ball almost in mid-right field."
During the offseason, Shorty plays point guard on Bourbon County (Kentucky) High's basketball team, which gives her a break from softball yet keeps her in shape. Several SEC and Big Ten softball programs came calling, including LSU, Ole Miss, South Carolina and Michigan State. She was drawn to the beauty of Georgia's campus and the openness of the coaches. While the recent recruiting rule changes should make the process less stressful, Shorty has learned a lot through the experience.
"It taught me how to handle pressure, be patient, and just keep an open mind," she explained.
As she begins her sophomore year of high school, Shorty is focused on winning another PGF championship, growing as a person, and becoming a smarter player. Hrapmann often reminds her how important it is to not dwell on the past and continue getting better.
"I tell her every time you move up in age group or from high school to college, you've got to get a little bit better, because you're playing better kids," he said.
"If you make a mistake, don't worry about it, because you're going to make mistakes. Just keep on playing like it never happened."