2020 Texas Softball
Ryleigh White Wins PGF & Takes A Trip To Texas
Ryleigh White Wins PGF & Takes A Trip To Texas
After winning the PGF Premier National title and taking a trip to Texas, the summer of 2019 was unforgettable for Ryleigh White.
Oct 2, 2019
by Chez Sievers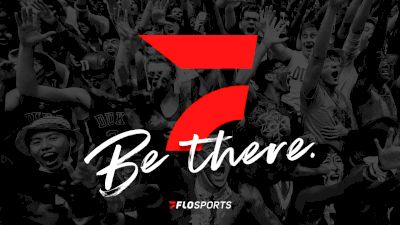 The summer of 2019 was unforgettable for Ryleigh White and Athletics Mercado.
We ask her about winning the PGF Premier National title and her trip to Texas.
How did it feel like to win a PGF Premier National Championship?
Like all girls who play high-level travel ball, the goal is to win PGF Nationals. Our team has an incredible bond and at the onset of our play at PGF, I knew we were going to win. It was just a feeling. The team was loaded with incredible players and we all have each other's backs.
Our pitching staff is like no other as we had the ability to rotate every other game, knowing that no matter which pitcher we put out there, that they along with this strong team would get the job done. It was an incredible feeling, especially as a junior. Our seniors will be missed so much, so it was awesome that we could send them off to college winning the 18U National title.
When did you decide that you wanted to open your recruiting options back up? Why?
I didn't actually plan to open up my recruiting at all. I was dead set on Tennessee. During PGF, several coaches were asking me to come and check their program out, but I declined. That is until I saw Coach Mike White.
My recruiting journey started early, back in seventh grade. I took my first unofficial to the University of Oregon. It was incredible to have the honor to meet Coach White and Coach Spencer. I wanted to play for them, but I really didn't love Oregon. My journey continued and I eventually ended up loving and making my verbal commitment to Tennessee.
When I learned that Coach White remembered me and asked if I was interested in visiting Texas, I decided to speak to Coach Ralph and let him know that I felt it was important that I leave no stone unturned and I went to visit Texas.
Were you nervous about making the change? Why?
This was a very emotional process for me. I was very nervous and had a lot of mixed emotions. Since eighth grade, I was deeply committed to Tennessee and to Coach Ralph and Karen. I am an extremely loyal person, so I was feeling guilty about considering a change.
Where did you go on your recruiting trips? What was the Texas recruiting trip like?
I went on visits to Alabama, Florida, Michigan, Notre Dame, JMU, Oregon, Cal State, Tennessee, a few smaller programs and last but not least Texas.
My trip to Texas was awesome. Coach White, Singleton, Spencer, Jayme and Kai couldn't have been more welcoming. I felt comfortable from the second we sat down at breakfast. We went on a riverboat cruise for lunch with the team and all of the recruits and their families. I had the opportunity to meet Coach White's daughters. I spent some time speaking with one of his daughters, who was a DI pitcher, so that was cool.
We went to the Texas vs LSU game, which was insane! My mom had a little health issue while we were there and Coach White's wife and Coach Jamie stayed with my mom the whole time, which was incredible. It really meant a lot to me and I was thinking that if they took such great care of my mom like she was family, then I can only imagine the great care that they would take care of me if I went to Texas. That's FAMILY right there.
How did you know Texas was the place for you?
I have to say that seeing Coach White, Spencer and Singleton at all my PGF games was very comforting to me. I didn't feel nervous at all. The insight that Coach White had into my pitching was very impressive. After all, he is a pitching Guru!!
On campus, as we were casually walking around, Coach White and I had a cool discussion about my changeup and he really knew how to connect with me and I understood his mindset and completely understood his explanation. That was for sure a turning point for me. I am a visual learner and he picked up on that immediately, so I would say that was a turning point for me for sure.
As I mentioned earlier, the care and concern that they all showed for my mom was a turning point for me as well. Texas is an up and coming program that also excites me. It is incredible to me that Coach White and his staff have faith in me and have chosen me out of the billions of pitchers out there to be part of something so big. I am honored that I can be a part of the growth of the program and help them to be National Champions as well!!
How does it feel to be done with the recruiting process for a second time?
I feel a calmness in my heart and that is how I know I made the right choice. I am excited all over again and wish I could fast forward to summer ball. It is bittersweet that I am a Senior and this is my last summer ball season, but I plan on going out with a bang and another National title!!
Peace, Love, Mercado!!
Looking back, how different do you feel now compared to when you first committed (Personally, emotionally, spiritually)?
It is a very different feeling and difficult to compare. I was at two totally different points in my life when both of these decisions were made. I believe in everything happening for a reason. I feel that Coach White appearing in my life again after so many years was meant to be. My journey came full circle. I believe that attending and playing for the University of Texas is the best decision of my life. I firmly believe that the coaching staff will help me to be a successful player, student and the best version of me possible.
Who's been the biggest influence in your life? Why?
My mom, dad and sister Schyler. My parents have raised my sister and me to be strong and kind people. They have taught us to be strong and to believe in ourselves.
My sister is a collegiate volleyball player as well as on the Dean's list all four years of college. She is an incredible person and she is my best friend. She leads by example. She has been through some tough situations and her courage and strength are to be admired. She has had my back and encouraged me when I have felt discouraged. She has traveled around the country watching me play and has made sacrifices so that I was able to do all that I have done. We are each other's biggest supporters. I try to never miss a single volleyball game of hers. She is a senior this year and I will miss seeing her play so much. Sky is a huge influence in my life. I have been blessed with two parents who love each other and have undying love and support for my sister and me.
Favorite song at the moment: La La Land by Bryce Vine
Favorite show: One Tree Hill
Dream job: To Coach Division 1 softball
Go-To-Snack: Goldfish
---
Can you think of a softball player who has a unique story or maybe she deserves a spotlight? Email flosoftball@flosports.tv.