Rising Star: Oklahoma State-Commit Brianna Evans Is Ready For Prime Time
Rising Star: Oklahoma State-Commit Brianna Evans Is Ready For Prime Time
It seems no sport is off-limits to Oklahoma State-commit Bri Evans who has played softball, football, basketball, and track.
Oct 8, 2019
by Stephen Kerr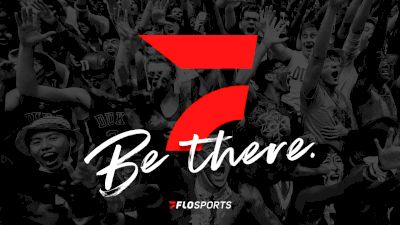 It seems no sport is off limits to Bri Evans. At one time or another, the Texas Glory infielder/outfielder has participated in softball, football, basketball, and track.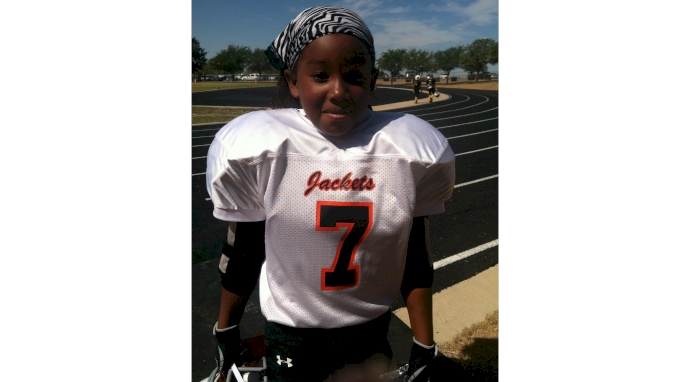 She once played for an all-boys baseball team in Dallas coached by Deion Sanders. The former professional football and baseball star told her mom Minerva, "I've never seen anyone her age, boy or girl, know what to do with the ball like she does."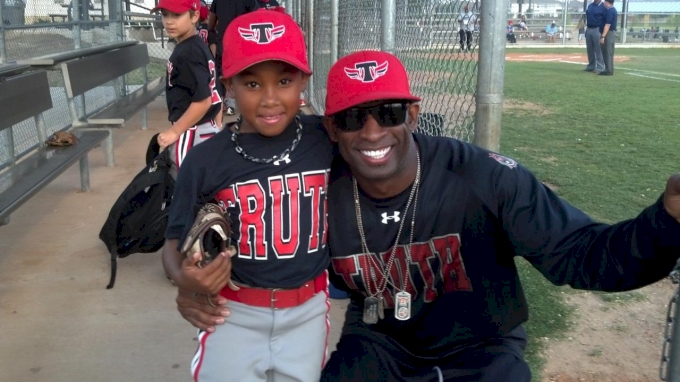 Then there's powerlifting. That's right: the 5-foot-3, 145-pound junior at Red Oak (Texas) High School placed 13th in the state powerlifting championship during her freshman year. She was inspired by her older brother Donovan, 20, a personal trainer.
"Honestly, I was trying to get stronger, and my brother did it, so he told me that would be a good idea," Evans explained. "I liked it. It was also my first time getting into weights."
When asked if there's anything she doesn't do well, she pauses a moment to contemplate.
"I can't draw," she said with a chuckle. "I can't even draw a stick figure."
Well, nobody's perfect. But if drawing were a sport, Evans would probably figure out a way to master it. Her coaches are just happy she eventually decided to concentrate solely on softball. As a sophomore for the Lady Hawks this past season, the left-handed hitter batted .602 with a .644 OBP, .786 slugging percentage, a 1.430 OPS, and 23 stolen bases. She led the team to the Bi-District Finals and was named the Lady Hawks' Most Valuable Player.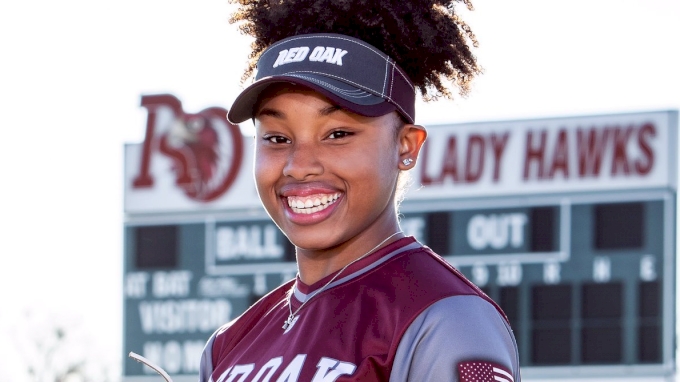 Hip injuries limited her to 11 games and 34 plate appearances for Texas Glory-Naudin's 16U squad this summer, but she hit .414 with a .500 OBP, .552 slugging, and a 1.052 OPS in the leadoff spot. Her combination of speed, slapping, and power makes her a triple threat from the left side. While home runs are not her specialty, she hit a grand slam for Red Oak last season, and her ability to play the middle infield and outfield makes her even more valuable on defense.
"She's a great student of the game, very coachable," said Kevin Shelton, who started Texas Glory in 2000 and will coach Evans at the 18U level in 2019-20. "From where I stand, and all the coaches feel the same way, she's a dream to have on the team just because she's so interested in getting better."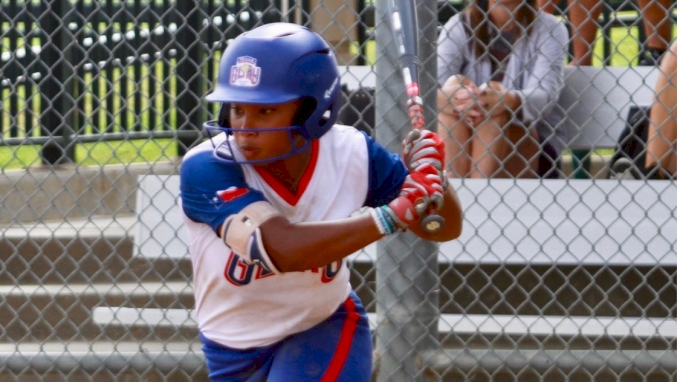 Bri started playing at age three, but Minerva remembers taking her to her brothers' baseball games and practices when she was two, and having to pry her away from the field.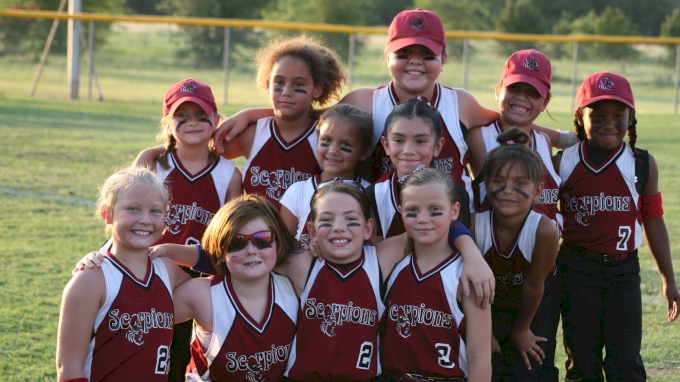 "We would literally have to drag her off kicking and screaming because she wanted to hit off a tee or run bases," Minerva said. "She always wanted to be on the field."
Minerva, who also played baseball and softball, began coaching Bri from the T-ball level until age 10. After she began playing select ball, Bri joined Texas Glory in 12U. She began receiving interest from recruiters during 14U. That's when the thought of playing at the collegiate level first entered her mind.
"People always told me I was good, but I didn't always believe it myself," said Bri, an Oklahoma State commit. "But after every game, I was getting two to three (recruiting) cards. It made me realize I could actually do something with (softball)."
Brianna Evans showing range at Shortstop this weekend in Tulsa! #HawkSummer2018 #4Talons @roisdathletics @redoakisd @briannaevans @TXPrepSoftball pic.twitter.com/TU3dH1cTth

— Red Oak Softball (@rohawksoftball) June 12, 2018
Bri committed to OSU during her freshman season, before the change in recruiting rules. Minerva urged her to take her time and keep an open mind. But once Bri visited Stillwater and the school, she was convinced it was the place for her.
"I didn't want her to commit until she was a junior," Minerva explained. "(But) I was okay with her decision because I could see how she felt with the coaches and the town. Everybody was so friendly. We're from a small town, so it just felt right."
Bri is, by her own admission, reserved. But, Shelton says, don't let that fool you.
"She's quiet, which I like," he said. "But she's like a quiet assassin. She works hard. She's desperate to win. She's a person I know I can trust. I could drop a pile of money in front of her, and she'd want to know who it belonged to, and wouldn't consider taking it."
The 16U team bowed out early in PGF Premier Nationals but lost two hard-fought one-run games to top teams. Bri suffered an injury to her left hip toward the end of her sophomore season at Red Oak. After attempting to play through it early in the summer with Texas Glory, she tweaked her right hip and didn't return until two weeks before PGF.
"I tried to go back too early, and I just couldn't make any quick movements without my hip hurting," Bri admitted. "My first tournament back, I was trying to go catch a simple fly ball, and I messed up my right hip."
Bri appears to be fully healthy and is excited about moving up to Shelton's 18U team this coming season.
"It's a whole different (level), but it's going to be a great experience," she said. "Just in a couple of practices, I've already learned so much."
As for her junior season with the Lady Hawks, Bri is committed to being more of a leader to her teammates.
"There's a lot of younger girls at Red Oak that look up to me, so I want to be a good role model for them," she explained. "I don't try to pay too much attention to stats, especially during the season, but I would like to see them go up from sophomore year, just so I'm improving every year."
With all the other challenges Bri has taken on, there's no doubt she will master that one, too.
---
Do you know a softball player who has a unique story and she deserves a spotlight? Email flosoftball@flosports.tv.