Create a free account to unlock this article!
Get Started
Already a subscriber? Log In
When Wade Wilson took over as Texas Lutheran University's head softball coach in 2011, he inherited a program that had never won a softball championship. In the previous eight seasons, the Bulldogs' overall record was 145-167-1, a .465 winning percentage.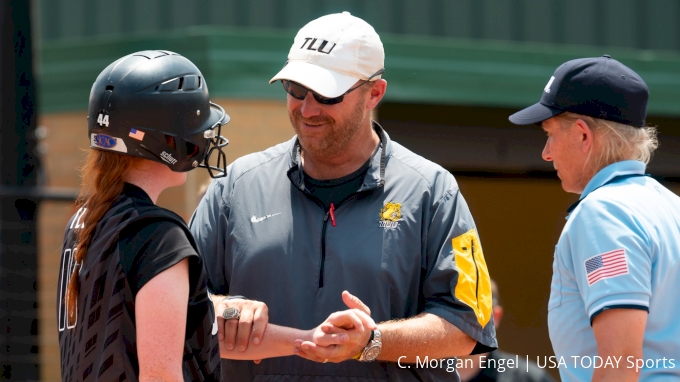 Wilson, a native of Cuero, Texas, set about recruiting players who had a built-in winning mentality.
"The big thing for us is we had to get kids who already knew how to win, from winning (high school) programs that had that culture already in their belly," Wilson explained. "We weren't having to teach kids how to win. Once it got going, it took over itself."
Creating a winning culture takes more than sheer willpower or giving pep talks. As Wilson is quick to point out, there is no magic formula a coach can call up and instantly morph a group of players into champions. But progress began to take place almost immediately. The Bulldogs went 19-19 in Wilson's first season, and haven't looked back. Six consecutive Southern Collegiate Athletic Conference titles followed, and the school captured its first NCAA Division III National Championship in 2019. Wilson's overall record since his arrival has been a stellar 282-66, an .810 winning percentage.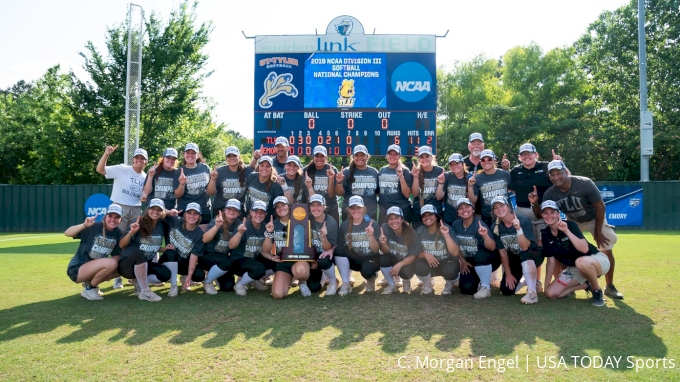 "The key for us last year is that, even though we had superstars on the team, we didn't have superstar personalities," Wilson said. "Everybody was happy with the role they were in. Even though those roles changed throughout the course of the season, it was all about each other and their teammates."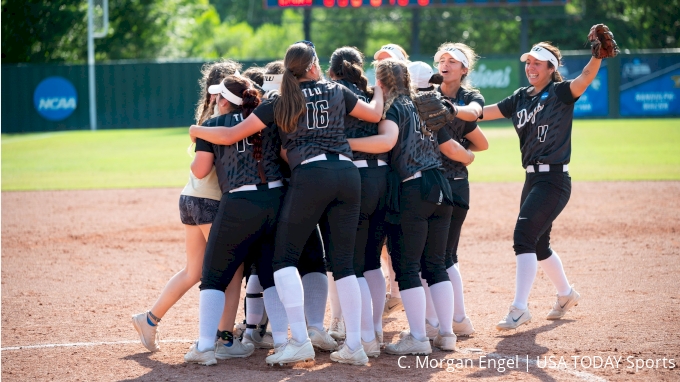 The Bulldogs finished 40-8 last season, winning 19 of their final 20. But even championship seasons aren't without hurdles. The team's ace pitcher from the year before, Maitlin Raycroft, who went a combined 41-4 with 13 no-hitters her last two seasons, had graduated. The Bulldogs started 3-3 in 2019 before winning 18 of their next 20.
Their lowest point came in early April. After losing two straight games to Mary Hardin-Baylor, one of the players left the program. Wilson decided it was time for a team meeting.
"We didn't play very well, we weren't motivated," Wilson recalled.
"Everything kind of came to a head right then. We decided after that we didn't want to be that team, I didn't want to be that coach, and it turned around for us."
The Bulldogs lost only one game for the rest of the season, at the NCAA Division III Super Regional in McMinnville, Oregon. They went unbeaten in the NCAA Marshall (Texas) Regional, and swept the DIII College Softball World Series in Tyler, Texas with a perfect 5-0 mark, including 12-4 and 6-1 victories over the Emory (Georgia) Eagles in the best-of-three championship finals.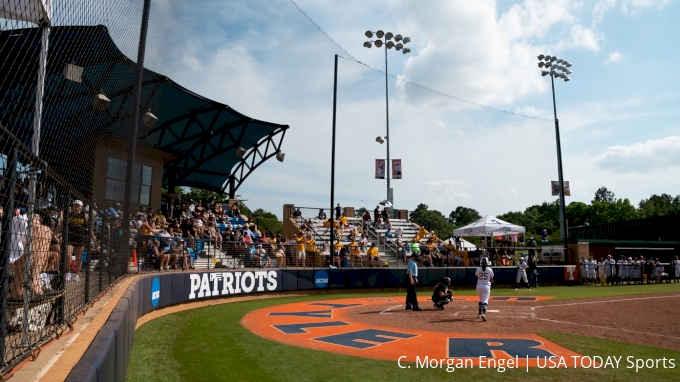 Pitcher/outfielder Chassety Raines capped off a magical true freshman season by tossing a three-hit complete game in the final contest. She also contributed at the plate with two doubles, a run scored and an RBI. As the starting center fielder in Game 1 of the championship series, she collected two hits and scored a run, and earned Most Outstanding Player honors for the Series.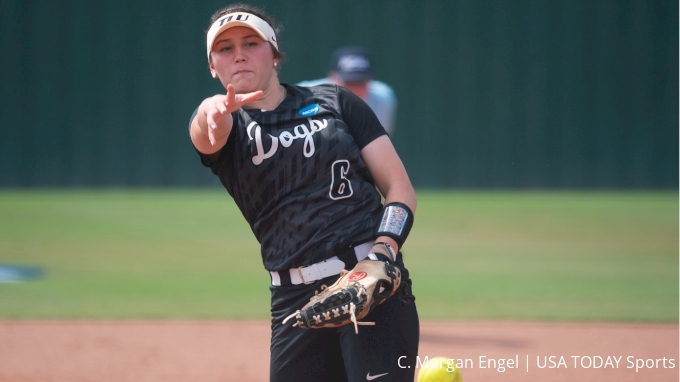 Raines, who is studying abroad in Spain this fall, retired the Eagles 1-2-3 in the seventh, with All-American Kelly Jurden catching a fly ball in center field for the final out. Raines finished the season 10-0 in the circle with a 1.03 ERA. She batted .372 with 9 doubles and 20 RBI.
"The third out, the fly ball to Kelly, as soon as I saw her catch it, I jumped up, and it was instant tears," Raines, a 5-foot-7 sophomore from Spring, Texas, said after the game. "It's such an overwhelming feeling. It was just awesome."
Kayla Oliveira, the Bulldogs' ace, kept the Eagles in check during the first game of the finals, allowing just one earned run in five innings while striking out three and walking two. She received plenty of run support, as the Bulldogs exploded for eight runs in the third and three more in the fourth before the contest was called after five innings. The right-hander from San Diego (Texas) High went 18-3 as a junior.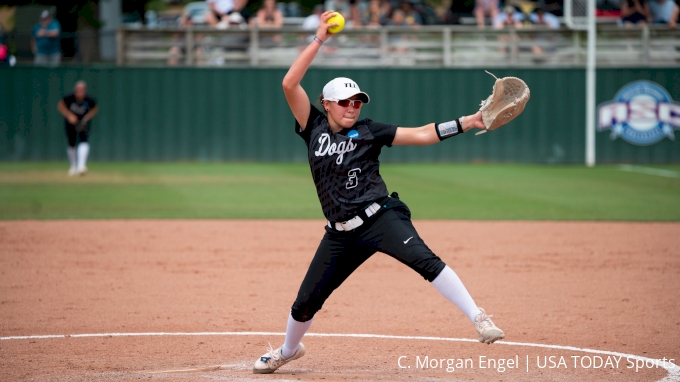 TLU finished sixth in the nation with a .369 batting average, second in on-base percentage, 10th in ERA, and seventh in win-loss percentage. They led NCAA Division III in individual stolen bases (61 by Jurden) and team steals per game (4.06). Shortstop Cassie Roche was a perfect 31-for-31 in steals, and 11 players had at least six.
"Whether it's hit-and-run, bunting, slapping, we're always trying to keep their defense moving," Wilson said. "It's definitely an advantage for our offense."
For Roche, a senior out of Corpus Christi (Texas) Gregory-Portland, having the opportunity to accomplish something many players can only dream about is particularly rewarding.
"To accomplish that in your last couple years of playing softball for the rest of your life is something special," said Roche, who also had a double during the eight-run outburst in Game one of the finals. "It's really fun to win with people who are so selfless."
Prior to his arrival at TLU, Wilson coached nine seasons at Brenham (Texas) High, leading the Cubettes to a Class 4A state title and a Top 10 ranking in all nine seasons. He also spent four seasons at Sinton High, where he coached Amanda Stevens, who would eventually set TLU school records in career wins (58) and consecutive scoreless innings (59.2). After deciding he was ready to coach at the collegiate level, Wilson was drawn to the atmosphere TLU and the town of Seguin offered.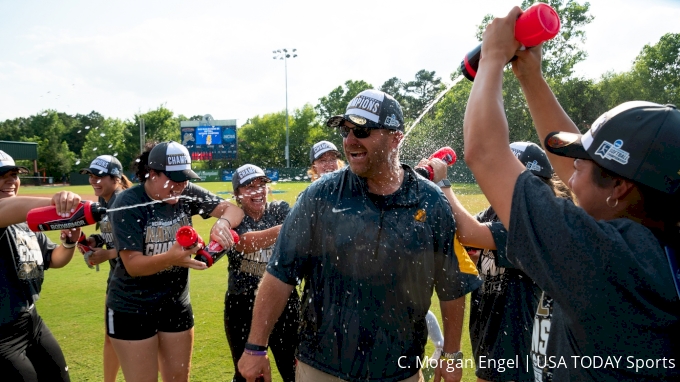 "It was centrally located, and I'm kind of drawn to a small town," Wilson explained. "I felt like it was going to be a bit of a challenge, (but) a lot of the ideals matched up."
The Bulldogs lost three seniors from last season's squad. But the majority of the roster is returning, including Raines, Oliveira, Jurden, Roche, and senior catcher Alyssa Cantu. The experience of winning a title will be an advantage for the Bulldogs next season, but neither Wilson nor his players feel the pressure of trying to repeat.
"It plays a big role, because we've (won a championship), we know what it takes," Cantu said. "Each season is different. But it is good to know that it's possible, we can do it."
Meanwhile, the Bulldogs will continue to bask in the glow of that first title, until the time comes to start another season of new opportunities.
---
Can you think of a team or coach who has a unique story or maybe deserves a spotlight? Email flosoftball@flosports.tv.