2020 Alabama Softball
Bailey Hemphill: Alabama's RBI Queen
Bailey Hemphill: Alabama's RBI Queen
How Alabama slugger Bailey Hemphill turned her dream into a reality and broke some records along the way.
Oct 17, 2019
by Stephen Kerr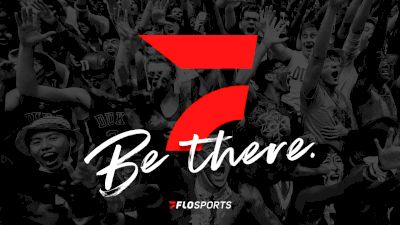 It's one thing to dream about performing on the big stage, but quite another to actually do it. Bailey Hemphill has done both.
As a kid growing up in Lafayette, Louisiana, the Alabama Crimson Tide senior catcher/first baseman often watched Women's College World Series games on television. While she doesn't recall visualizing particular scenarios where she hit a game-winning homer, she definitely dreamt of playing on the biggest stage in college softball.
"I remember telling my parents, 'I want that to be me one day,'" Hemphill said. "That's always been a goal since I was young, just to make it there with my team. That's the highest level you can reach."
Hemphill's dream became a reality last season. The team was picked to finish eighth in the SEC preseason poll. But Patrick Murphy, who has coached the program since its inception, led Team 23 to a conference title and the school's 12th WCWS appearance before falling to No. 1 seed Oklahoma in the second semifinal game.
"No one thought we were going to do much," Hemphill recalled. "We had a lot of new people. That's probably why we were ranked so low in the preseason polls. I feel like from the beginning, we had something to prove, and I think we did throughout the season."
Hemphill led the team with a .375 batting average and 72 hits. She broke the school's single-season records for home runs (26) and RBI (84). The 26 homers also tied an SEC record, and the 84 RBI led the NCAA.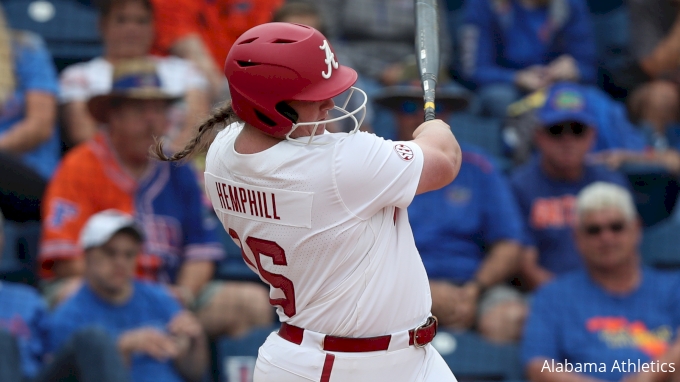 Her ability to hit home runs in crucial situations was a big key to Alabama's success. In the Tuscaloosa Regional Finale against Arizona State, Hemphill hit a grand slam to lead the Tide to a 9-8 victory.
Bailey Hemphill comes in CLUTCH with the grand slam to tie it up in the top of the 5th!#NCAASoftball #SCtop10 | @AlabamaSB pic.twitter.com/6TN670T0CD

— NCAA Softball (@NCAAsoftball) May 19, 2019
"We got down early in the game 5-1," Murphy said. "The three people in front of (Bailey) got on base. It was either the first pitch or early in the count, she hit the grand slam. That's probably the loudest I've heard Rhoads Stadium in my career. It was one of those moments that you'll never forget."
In an 8-5 win against Texas in the finals of the Super Regional, Hemphill slugged a homer in the third inning, sending the Tide to the WCWS. Following a loss to the Sooners that put Alabama in the loser's bracket, she cranked her record-breaking 26th homer in a 15-3 rout of Florida. The previous school record was held by former All-American and Olympic gold medalist Kelly Kretschman.
?RECORD ALERT?

Bailey Hemphill blasts another Crimson Tide home run and breaks the @AlabamaSB single season home runs and RBI records!#WCWS pic.twitter.com/yweRALBFSw

— NCAA Softball (@NCAAsoftball) June 2, 2019
"I honestly wasn't keeping up with the records all season," Hemphill explained. "But as the home runs and RBI's kept coming, it was awesome to see the team get fired up about it."
After shutting out Arizona and Oklahoma in the next two games, the Tide fell to the Sooners 7-3, finishing their season 60-10. The win total equaled the mark set by the 2012 squad that won the national championship.
Hemphill enjoyed playing basketball and soccer as a child but realized as she grew older that softball was her best sport. She credits Jake Epstein, a hitting instructor in Colorado, and her father Mark for developing her hitting approach and powerful swing.
"If I'm ahead (in the count), I'm looking for a pitch I can do some damage with," she explained. "If I'm behind, I just battle until (the pitcher) makes a mistake. I like to keep things simple."
A two-time NFCA All-American at St. Thomas More Catholic High, Hemphill broke the school's home run record after just two seasons. She led the team to two Class 4A state titles and was FloSoftball's top-ranked prep catcher.
Hitting a home run is always nice. But for Hemphill, who bats anywhere from second to cleanup, the ultimate thrill is doing whatever it takes to put runs on the scoreboard.
"I just like scoring runs," she said.
"(Coach Murphy) gives different people jobs as hitters, be it bunters, slappers, whatever. But the power hitters… he wants us to be the RBI queens. I really embraced the RBI Queen label, and took that on."
It didn't take Hemphill long to assume that role once she arrived at Alabama. In her first collegiate at-bat, she blasted a three-run homer against Towson and finished her freshman season batting .309 with a team-leading nine homers and 41 RBI.
"I don't even know how that happened," Hemphill said of the homer in her first at-bat.
"The ball was over my head. It was crazy. I think (the pitch) was a rise ball. That was definitely one at-bat to remember."
Hemphill caught several games that season, including a perfect game against Coastal Carolina, hitting a three-run homer in that contest as well. Her power was what grabbed Murphy's attention when he first saw her at a tournament in Houston.
"Every game I watched Bailey play in, she hit a home run," Murphy recalled. "I remember saying to her coach, "man, it was worth the trip just to watch Bailey hit". She had a very good eye, she didn't swing at bad pitches. She was kind of a professional hitter already."
Even though she grew up in Louisiana, Hemphill envisioned herself playing for the Crimson Tide.
"One of the first times I (watched) the College World Series was when they won the National Championship," Hemphill said. "Just seeing their "finish it" slogan and their whole chemistry that year, I was like, "that's the team I want to play for"."
Last season, Hemphill split time catching with senior Regan Dykes. But when sophomore first baseman Kaylee Tow suffered a torn labrum in late March, Hemphill spent most of her time at first base. She will continue dividing her time between both positions next season, which is fine with her. She only has one more item to check off her list before graduating.
"Make it back to the World Series and win it all," she said.
"I think we have all the right pieces to do it. I think this is the year."
It might be wise to listen. The RBI Queen has spoken.
---
Can you think of a softball player who has a unique story or maybe she deserves a spotlight? Email flosoftball@flosports.tv.