2020 Alabama Softball
The Rise & Roll Tide Of Atlanta Vipers Gem Jenna Lord
The Rise & Roll Tide Of Atlanta Vipers Gem Jenna Lord
Jenna Lord's Alabama commitment story is a reminder to be versatile, keep pushing, and writing letters to coaches.
Oct 21, 2019
by Philip Belfield
Unlock this article, live events, and more with a subscription!
Get Started
Already a subscriber? Log In
Jenna Lord started playing softball at the age of six, influenced by being at the ballfields with her family on most weekends. These weekends were about watching her older brother play travel baseball.
The youngest of three, Jenna claims that competition was just a way of life in describing her childhood. Born in North Carolina, the Lord family moved to Atlanta, Georgia when she was three years old. After eight years, the family moved to Tampa, Florida and just two months ago, have moved to Trussville, Alabama just before the start of Jenna's junior year of high school.
Jenna was a catcher earlier in her career, but a few years ago, the Atlanta Vipers, needed a middle infielder. Atlanta Vipers coach Jonathan Ray stated, "We started playing her at shortstop and the natural athletic ability came out quick. In one of the first games we played her there, she made a play up the middle behind second base that was none other than jaw-dropping for our staff. At that point knew this kid was special and can play anywhere in the country."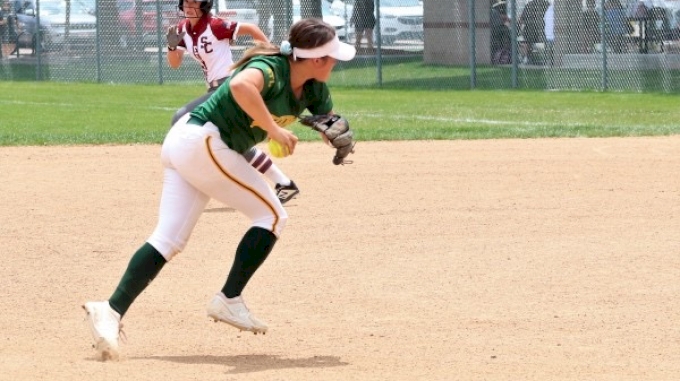 Her club coaches could see her high ceiling from the first few moments of being with her on the field, because of her raw athleticism. Jenna is a polished performer at the plate bringing consistent long ball power to the Atlanta Vipers offense. In her last two trips to Colorado, including the 2019 Independence Day Tournament, Lord has mashed 13 home runs.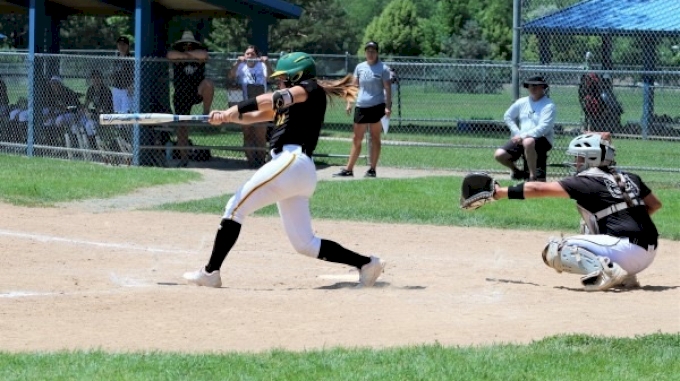 Jenna is described by her teammates and coaches as a leader, compassionate, she is fun, she plays loose, but mostly she has an unmatched will to win. Last fall, Jenna started sending letters to the University of Alabama Crimson Tide staff in hopes they would come out to see her.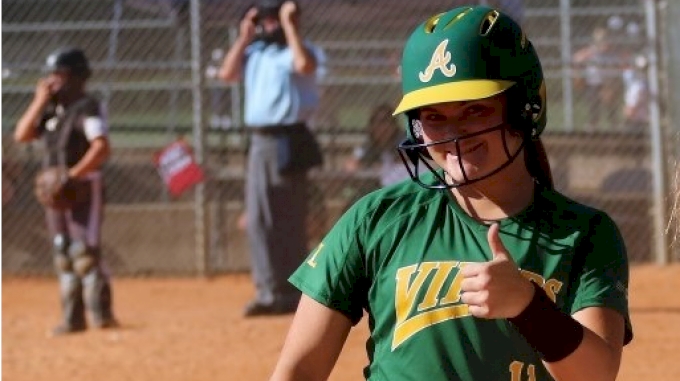 Coach Murphy and his staff started took notice and started watching Jenna in the fall of 2018. The Crimson Tide staff continued following in the summer. When the first of September arrived, Jenna had interest from many of the top softball programs in the region, "I was blessed enough to receive many calls and texts that night. It just served as a reminder to keep pushing and that God had a plan for me, which he did." Lord seriously considered Georgia Tech, Clemson, Ohio State, UAB and Alabama.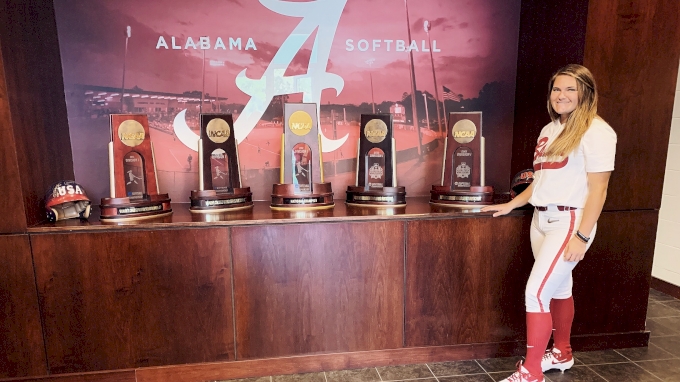 She took visits to Ohio State, UAB and Clemson before taking a visit to the University of Alabama. The opportunity to play in the Southeastern Conference and at Rhoads Stadium, known as one of the most raucous college softball stadiums in the NCAA was attractive to Jenna.
However, she was most attracted to the people. Jenna explained, "One thing that stuck out was how amazing the people are in Tuscaloosa. That makes the culture of the campus feel family-oriented and so welcoming." On her final day, the staff and the Lord family went to breakfast and it was then, that Jenna pledged her commitment to Patrick Murphy and the University of Alabama.
---
Can you think of a softball player who has a unique story or maybe she deserves a spotlight? Email flosoftball@flosports.tv.